Hottest redhead pornstars of all time
Read-haired pornstar beauties are more your cup of tea than standard blonde and brunette hotties? Even in the past, and in medieval times, redheads had something about them that was able to cloud the mind of men and women. Their fairy hair makes them look magical like they are not from our planet. They hold power and dominant energy no other women can possess. If this is the energy that intrigues you, here is our list of the top 25 redhead pornstars of all time!
Table of Contents
25. Ella Hughes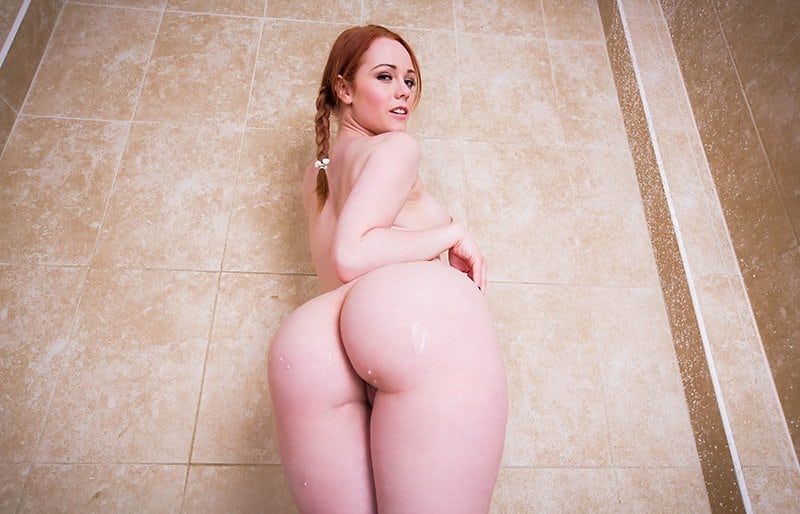 We are starting this list off strong with a well-known name such as Ella Hughes! When she was eighteen, the gorgeous ginger baby started her career in the adult industry. Ella is petite, slim, and has porcelain-white skin, which is one of her most fetishized features.
She was easy to make a name for herself as a porn actress since her performance never disappoints. The sexy babe was primarily focused on performing in hardcore, masturbation, and striptease genres. She is worth checking out if you are into the more kinky side of the adult industry. This girl loves to be dominated and to be fucked in any position possible, so you are up for a good ride!
24. Amina Danger

This redhead with slightly darker hair undertones is a gorgeous actress that comes from Hungary! Her porcelain skin, big eyes, and bright smile immediately bring men down to their knees. This woman is the definition of sexiness!
Amina Danger is an example of a performer that has been in challenging scenes since her debut! Her first acting job in the adult industry was an anal scene, non the less! That scene also featured mouth-to-mouth. Then she continued pushing her performances further with interracial anal and double-penetration and dual-anal penetration, gangbangs, and many more. Amina is both submissive and dominant! No matter your fetishes, this girl does not leave you unsatisfied!
23. Veronica Vain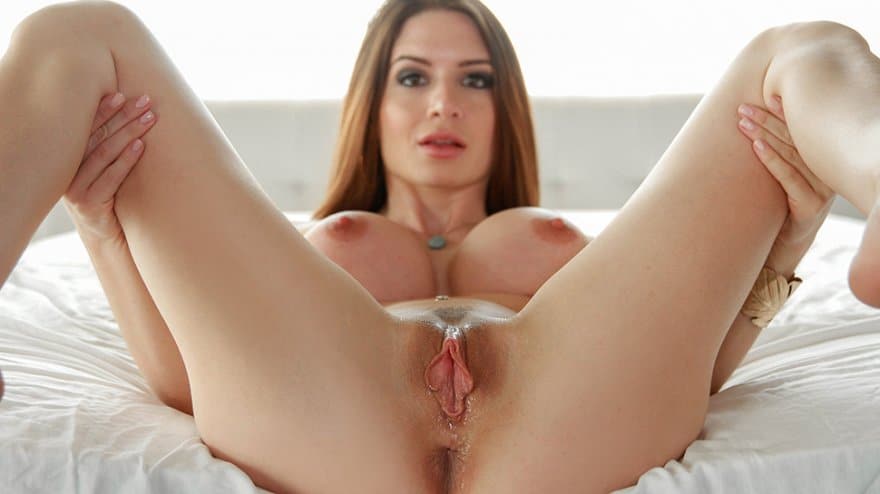 Next on our list is Veronica Vain, that comes from Georgia. Her real name is Paige Jennings, and she was an intern at Lazard Asset Management. Nobody expected her to leave her intellectual job for the porn industry, but this beauty was not easily satisfied with her boring desk job.
Her best-known feature is her fake breasts that you do not want to look away from once you lay your eyes on them! She is one more model in the line that truly enjoys some hardcore action, and let me tell you – she is stunning while receiving a whole lot of cock and cum!
22. Syren De Mer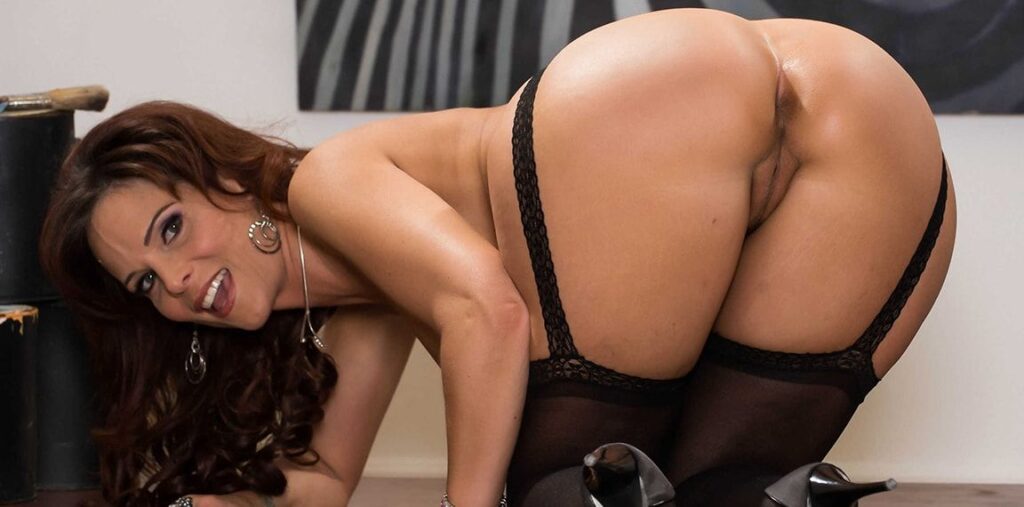 We are slightly going back in time to talk about some older redhead pornstars. Syren De Mer is an American model that rose to fame in 2006 when she appeared in Playboy magazine and some really juicy hardcore videos! Right now, she is one of the hottest MILF pornstars in the industry and is creating some of the best mom porn you will ever see.
She started out at young age as a model, but she found her true love in porn once she became a mother. Syren is as sexy and as breathtaking as she was younger. Her beautiful boobs, perfect ass, and a face of an angel will make you hornier than ever!
21. Dolly Little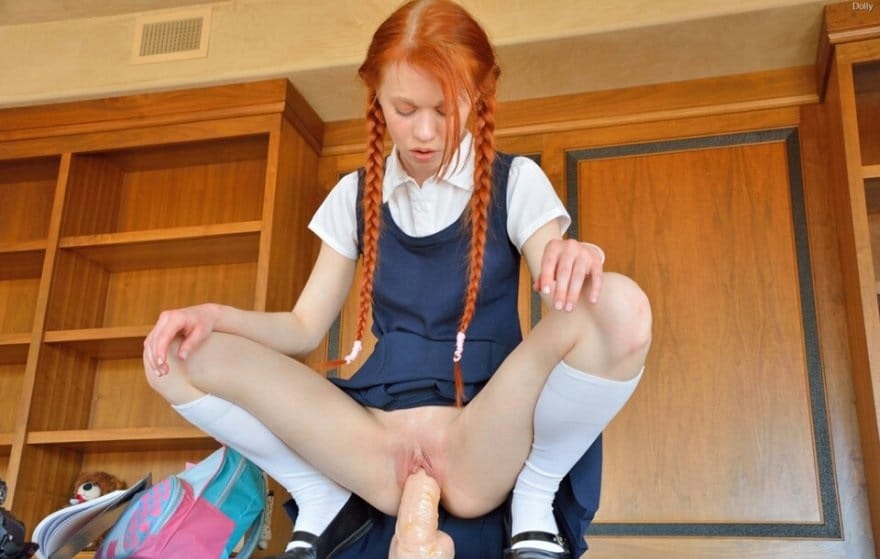 If you are looking for a red-haired princess with celestial features, Dolly Little will soon become your favorite! But do not let her looks deceive you – this girl knows how to deal with a good amount of cock! She is an American pornographic actor and cosplayer and has been nominated for several awards in the pornography industry, including the Spank Bank Award as Webcam Girl of the Year in 2016. Briefly, she was performing live for JerkMate and you can stumble upon some of her live cam show porn videos online. Unfortunately, she isn't part of Jerkmate porn ads program – that would be a real porn delight for fans.
Her petite figure and delicate skin are dreams coming true for many men! You will not be able to hold your cum in for too long when you are watching her videos, she will drive you crazy, and she will make you feel as if you were really fucking her.
20. Maya Kendrick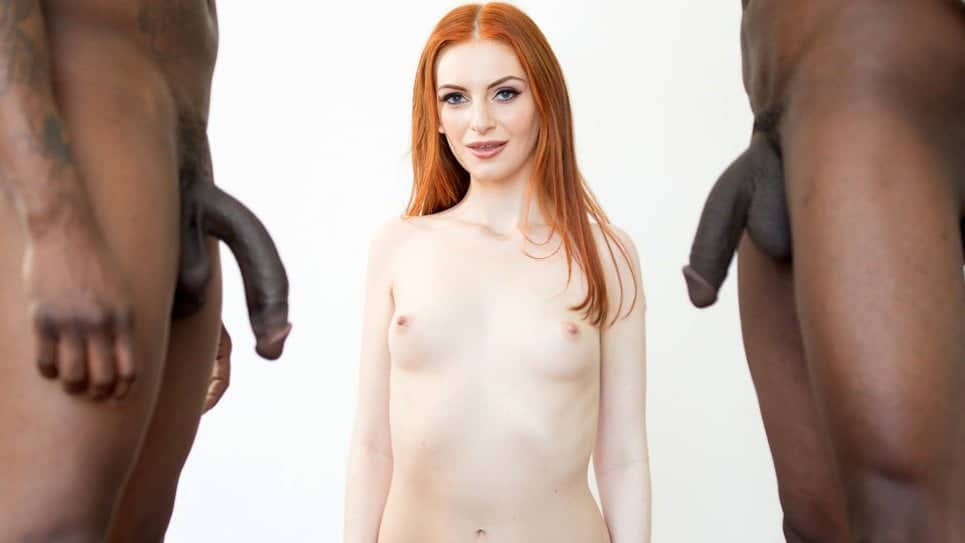 Maya Kendrick looks like a goddess. Nothing is less than perfect on her face and body! Her gaze alone will make you tremble. Her coworkers praise her for her amazing personality and make everyone happy on the set, but her fans mostly know her for her naughty and hardcore work!
Deep-throating, BDSM & degradation kink scenes, and submissiveness – these are the themes she is mostly known for! If you dream of dominating a perfect girl with fairy-red hair, her content will not bring you down, only up! Your mate will go hard as a brick wall just a few seconds into the film.
19. Jia Lissa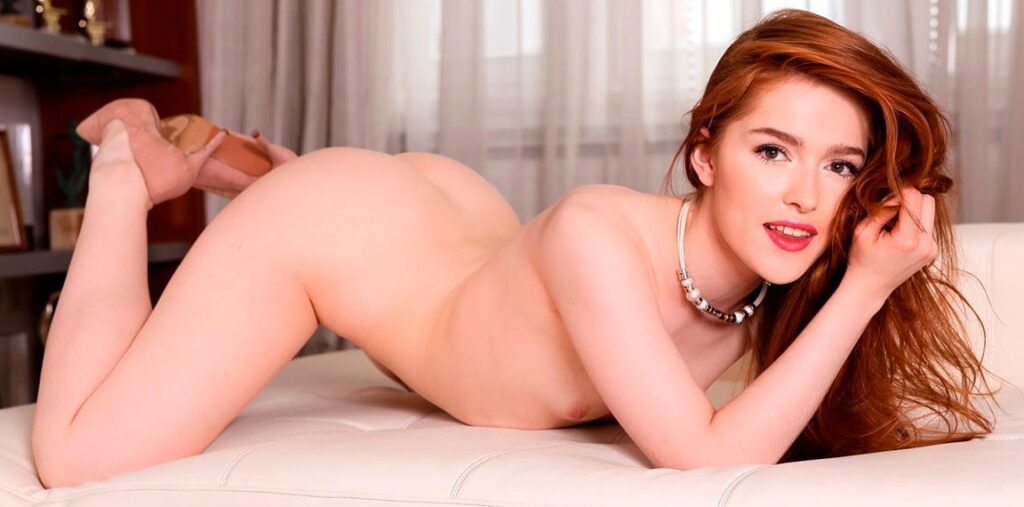 Jia Lissa is one of the best-looking redhead pornstars you can see out there! She is a sucker – for cock, for sure, but for gym and fitness also! This doll is not lazy, she likes to train regularly and keeps her body looking smoking hot for her fans!
Even though she is somewhat new in the industry, her work is astounding! Do you know what she likes to do even more than suck a dick? Eat a good pussy! She has mainly done lesbian scenes that will sweep you off your feet! You can catch up with her everyday life on her media accounts, where she posts regularly!
18. Jessica Robbin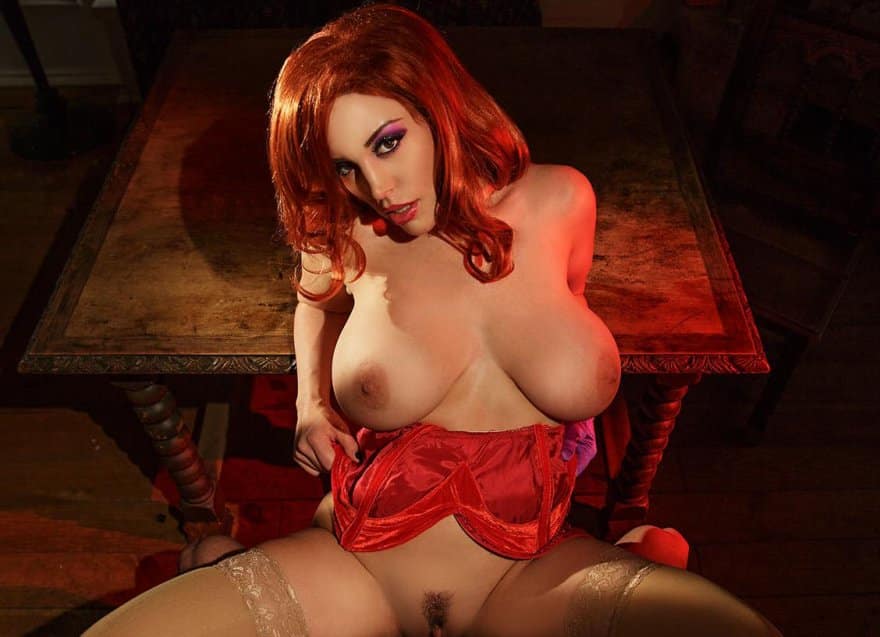 If you want to see some big boobs swinging in your face, check out Jessica Robbin's work! Her cleavage will make your mouth water for sure! The beautiful redhead entered the porn industry just a few days following her 18th birthday in 2012. Robbin is well-known for her 34F natural breasts and vivacious girl-next-door personality.
This model lists skateboarding as one of her favorite pastimes, apart from the adult industry. She does not hesitate to film both lesbian and straight porn. Sucking cock, swallowing cum, or making the other girl squirt – she is in for it all.
17. Amber Ivy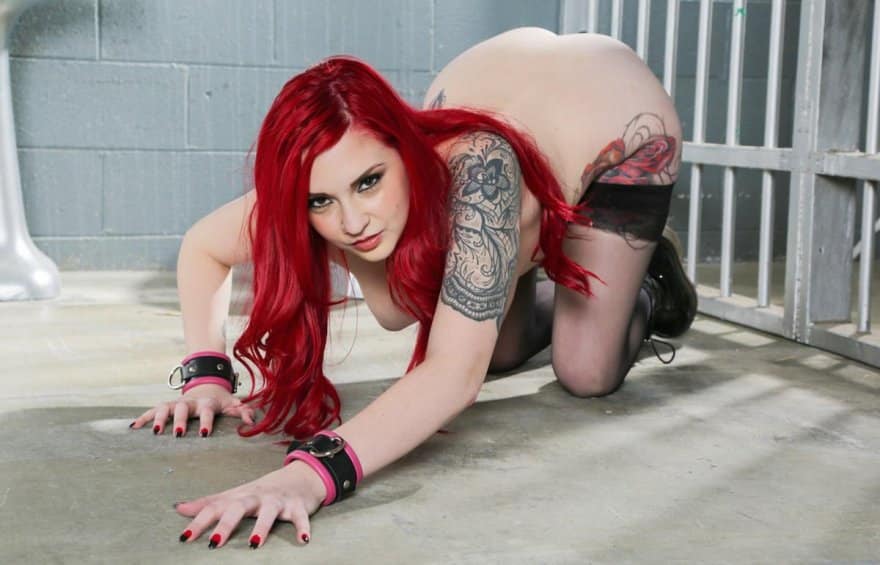 Amber Ivy began her adult career in 2014 and shot her first scene at Burning Angel. She left the adult video industry in 2018, and she is not active anymore, but her work is one of the hottest ones filmed in the industry!
Before her acting career, she also worked as a dancer and stripper. In 2016, she switched completely to the adult sector and quit dancing. She has been nominated for numerous awards, including the XBIZ Award nomination. Her natural body, big booty, and enchanting face are very beloved by her fans, and she awarded them during her work with the juiciest hardcore scenes!
16. Kendra James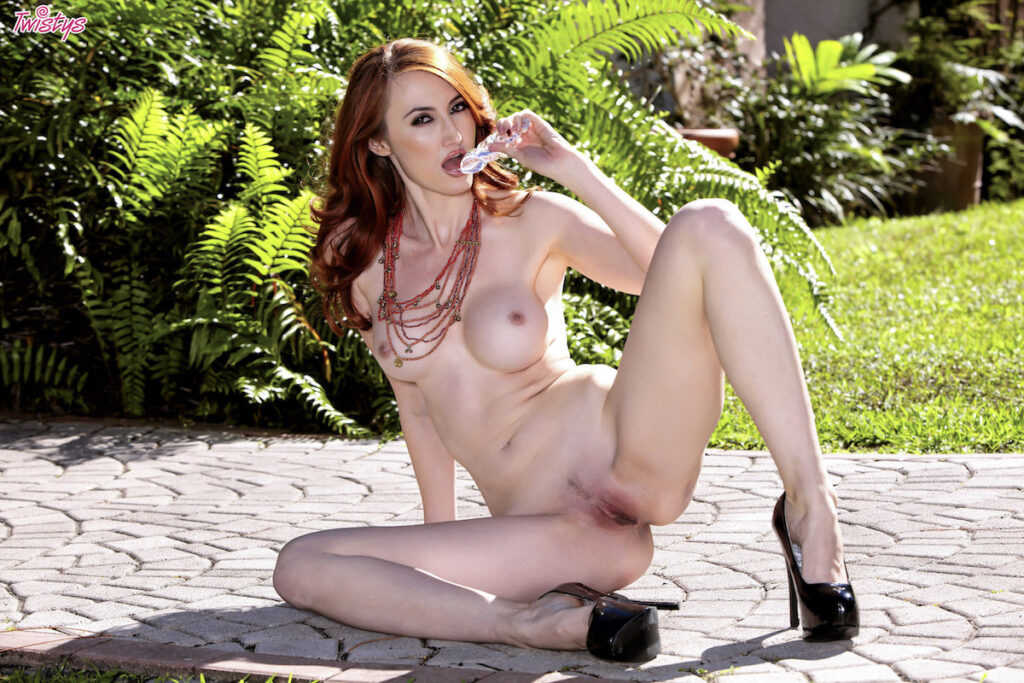 Kendra James is a rare performer who has been in the entertainment industry for nearly two decades, performing only lesbian scenes. In 2002, Kendra James made her debut as a pretty, innocent teenager. She was given many submissive roles and was tortured by her more experienced partners.
However, as time went on, she began to dominate her co-stars in her scenes. She now pairs up with mostly younger girls, where she shows them how being with an experienced, horny MILF can be more fulfilling than being with an inexperienced man! If you are in for some lesbian seduction action, this mommy guarantees the best time!
15. Lacy Lennon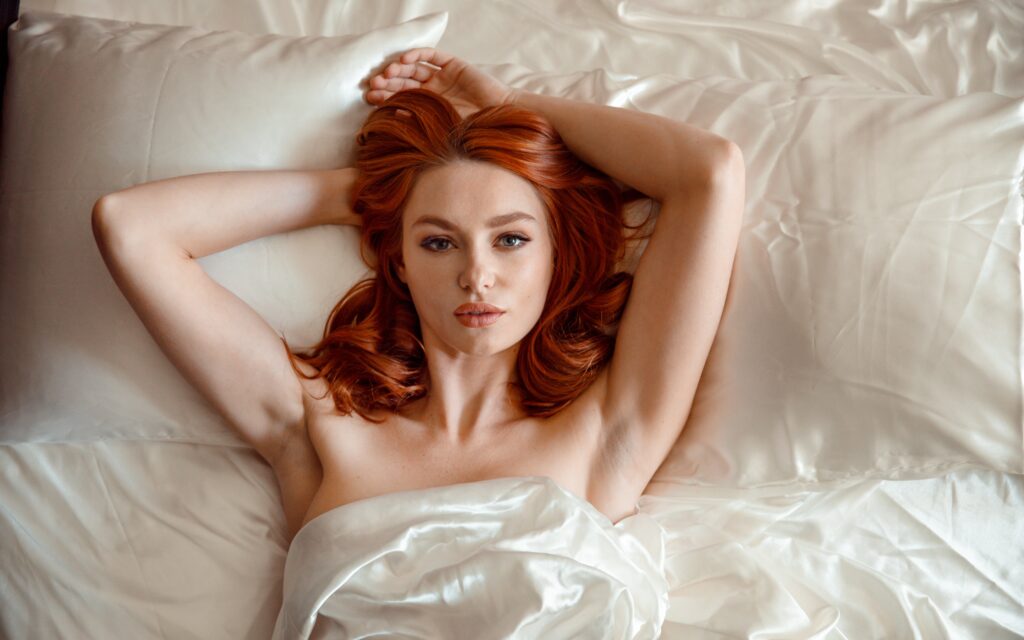 Lacy's blue eyes and her magical gaze will have you hooked in no time! Her small figure, petite perky small boobies, and the cutest ass ever will make her look very submissive and very fragile. She looks like the little fallen angel any man would kill to have in his arms.
Lacy is relatively new to the industry, but do not let that trick you. Her experience will make you as satisfied as you have never been before. She has filmed tons of videos that you can jerk off to over and over again. Her cock sucking skills will make your pants wet faster than ever!
14. Siri Dahl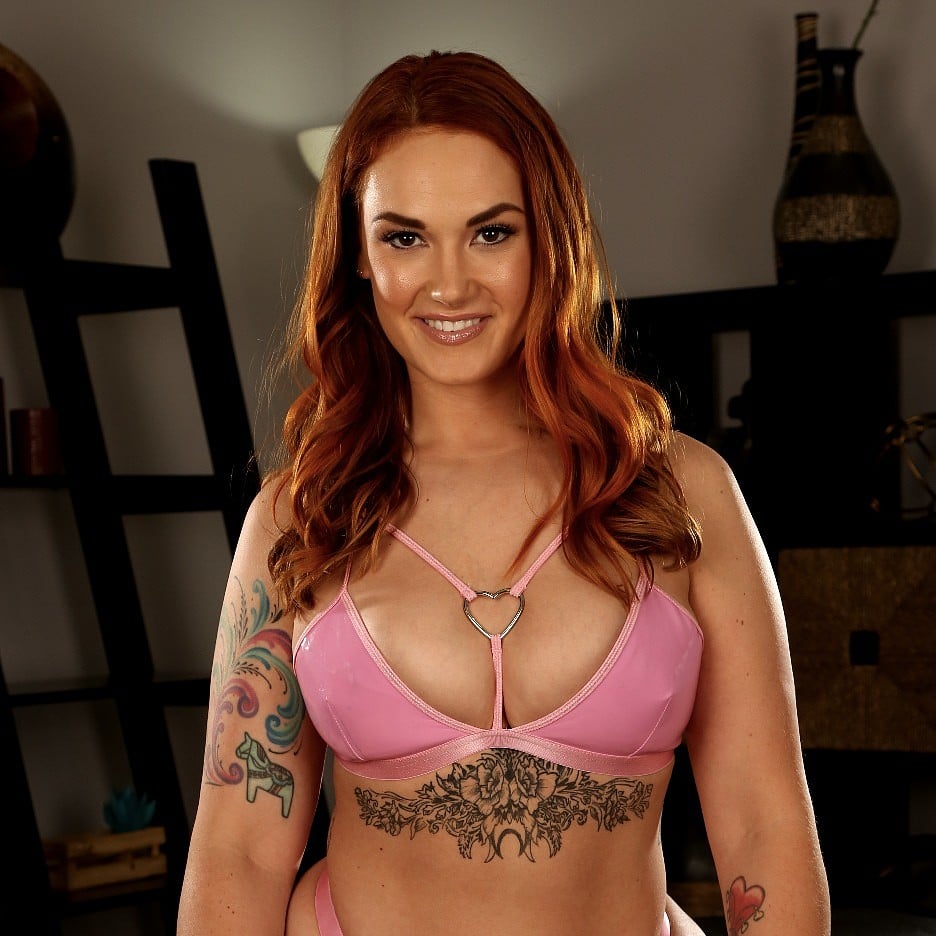 Siri Dahl has starred in BDSM films since 2013. She naturally has inverted nipples. However, when she is sexually stimulated, they protrude. She is an independent model and represents herself without the help of an agent. She is well-known for her role as Power Girl.
Siri is a full-blooded Scandinavian, being mainly Swedish but with some Norwegian or Danish heritage. She decided to dye her naturally blonde hair bright red in 2013, and that became her signature feature! The beautiful model started her own radio station on Vivid Radio Sirius/XM 102 in 2014. Dahl is such an incredible model whose success you can enjoy even outside the industry!
13. Lilith Lust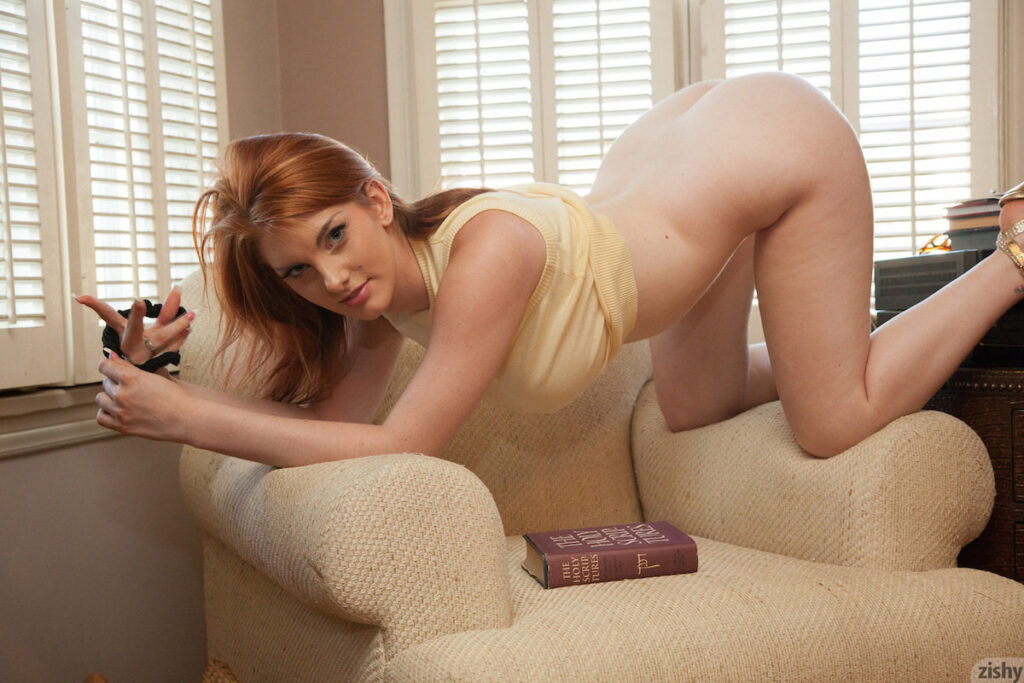 As her alias says, you will lust hard after this model! Lilith Lust or Rainia Belle – she performed under both aliases and was born in Maryland. She is French-American, and her best features are her ginger hair and porcelain-white skin. This is right after her naturally curvy body.
She filmed many hardcore scenes in various genres, including POV, party, lesbian, and big butt. Lilith has many interesting tattoos and piercings that make her look edgy. Even though she retired long ago from the industry and her short-term career, her videos are a piece of art that you will obsess over!
12. Lauren Phillips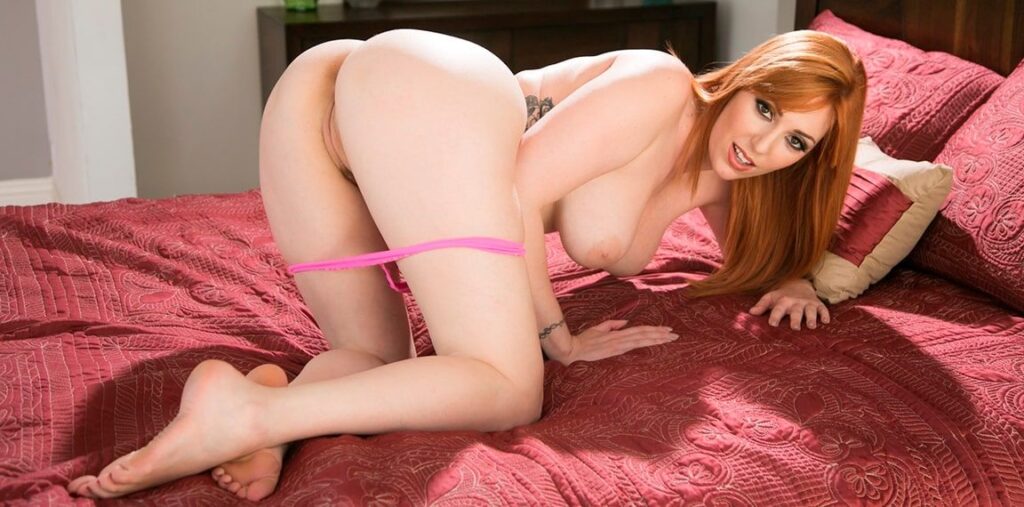 We are jumping onto our next beauty on the list of the hottest redhead pornstars of all time – Lauren Phillips! This beauty debuted in 2016, and she is still active in the industry. Phillips co-hosted an event – talk radio program with James Bartholet called Inside The Industry. Her website laurenphillips.com got nominated for Best Model Site at the 2018 Awards AVN Awards.
Even though she started her career as a camgirl, acting in porn captured her heart almost immediately! She is known to be one of the tallest pornstars, so you can watch her both get dominated and dominate others!
11. Jayden Cole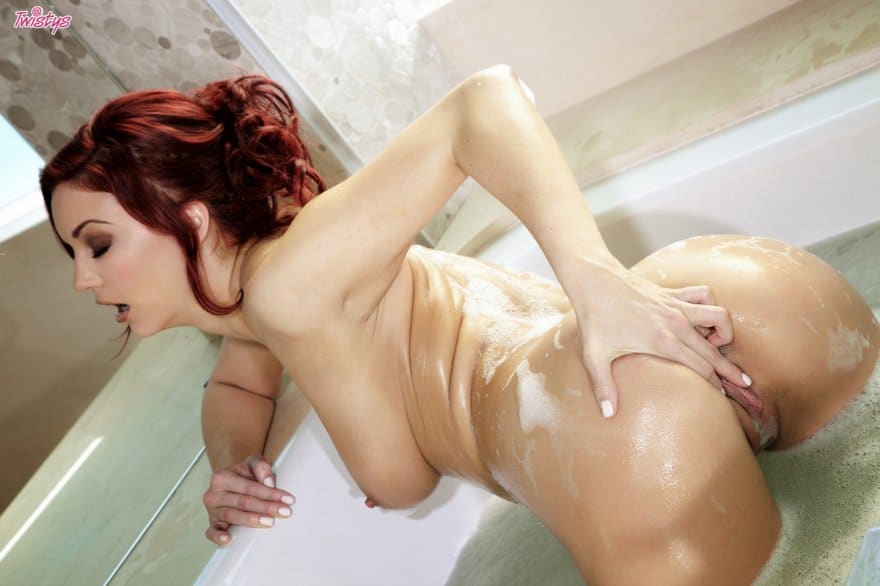 One of those hotties with natural tits and an athletic figure is Jayden Cole! This girl is an exclusive lesbian porn actress, so you can enjoy seeing her in many delicate scenes with other bombshells. She is not filming with men, but can you blame her? Her performances with other babes will leave you stunned!
As for her past, before she started in the hardcore adult industry, she was a hunter-jumper horseback rider. In her teens, she was a dancer and spent about a year performing at Disneyworld, Orlando, Florida. But her best decision surely was showing off her breathtaking performance while she is fucking with other women in popular porn productions like Twistys.
10. Penny Pax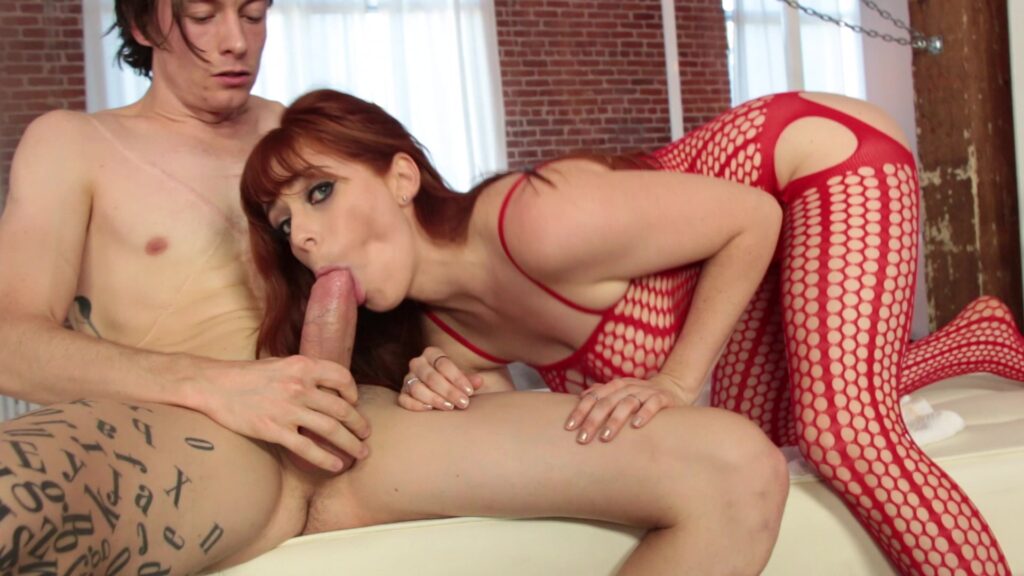 Pax is of German and Irish ancestry, which explains her pale skin, beautiful gaze, and stunning hair! She was introduced to the adult film industry in 2011. This beautiful model and actress achieved great success with her performances. She was nominated for many awards in different categories.
You can expect anything from her! She does both lesbian sex and sex with men, and the best thing about it all is that she is willing to do it all! Pax makes her fans tremble with satisfaction while she makes all of their fetishes reality – anal, BDSM, interracial sex, and many more!
9. Arietta Adams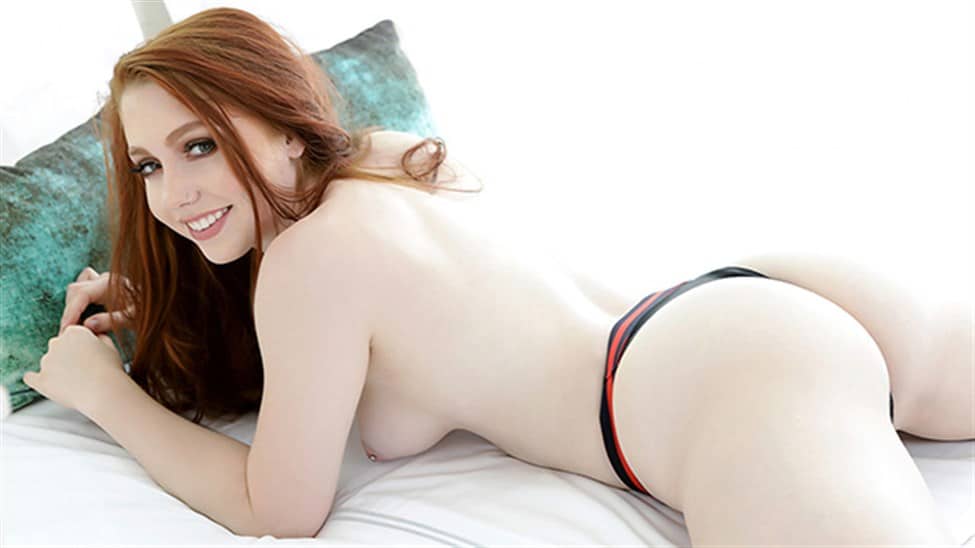 Ninth on this list is no other than Arietta Adams! If you have not watched any of her work yet, you are missing out on a lot! She will make your mouth water and your dick hard in just a couple of seconds! This girl is a natural beauty that is a key to any men's lustful thoughts!
Arietta Adams debuted acting in an interracial porn scene. Not long after her first video, she decided to dive into the industry even deeper! Arietta Adams has performed in every genre of porn, including anal scenes, lesbian scenes, creampies, squirting videos, and a whole lot more juicy stuff!
8. Lennox Luxe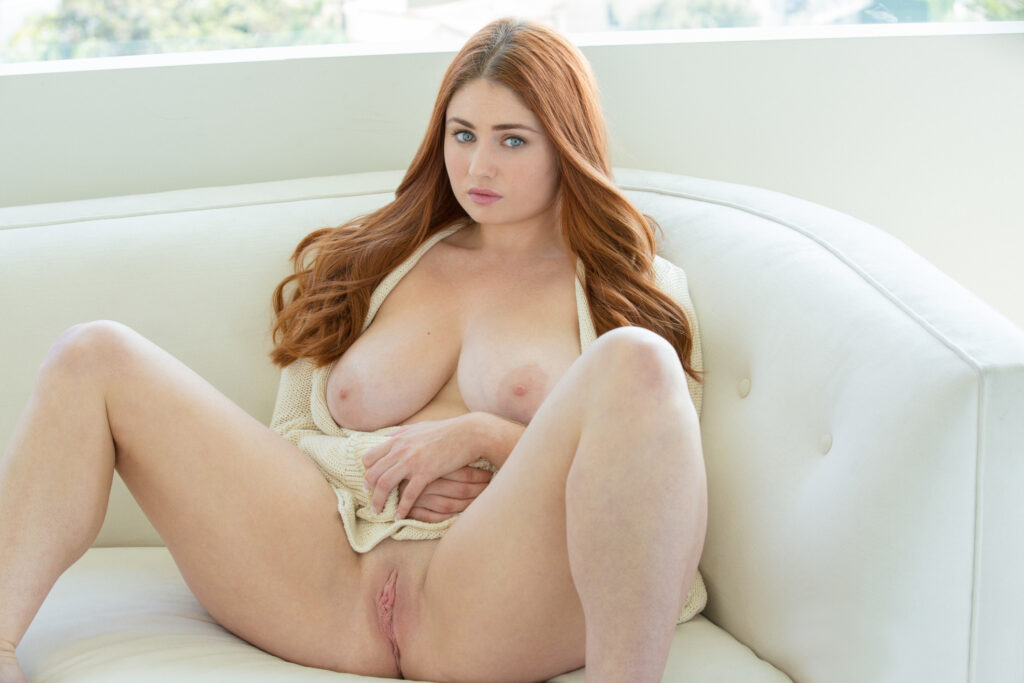 Huge natural boobs and bright blue eyes are one of the most eye-catching features of this sexy vixen! Lennon is unfortunately no longer active in the industry, but her videos are still online, making men around the globe explode with pleasure!
If the rough fuck is what you are looking for, Luxe will be a great sight for the sore eyes since she loves cock more than anything! Boob jobs are not a rarity in her performances, so prepare yourself for extra wet and sweaty time!
7. Tana Lea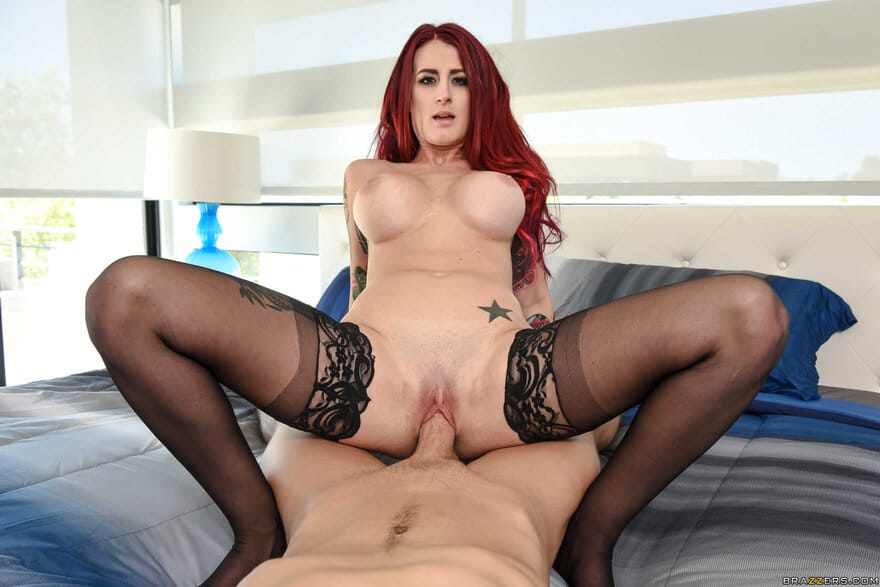 Tana Lea is the name you should search for if you want to watch the best blowjobs ever! If she knows anything, that is how to suck a good amount of dick properly. For breakfast, lunch, or dinner – she will not say no to eating the cum.
She has found the perfect balance between amateur and professional porn and has done lesbian and interracial scenes as well as creampie and anal scenes. Tana Lea will show you what being in heaven feels and looks like!
6. Red Fox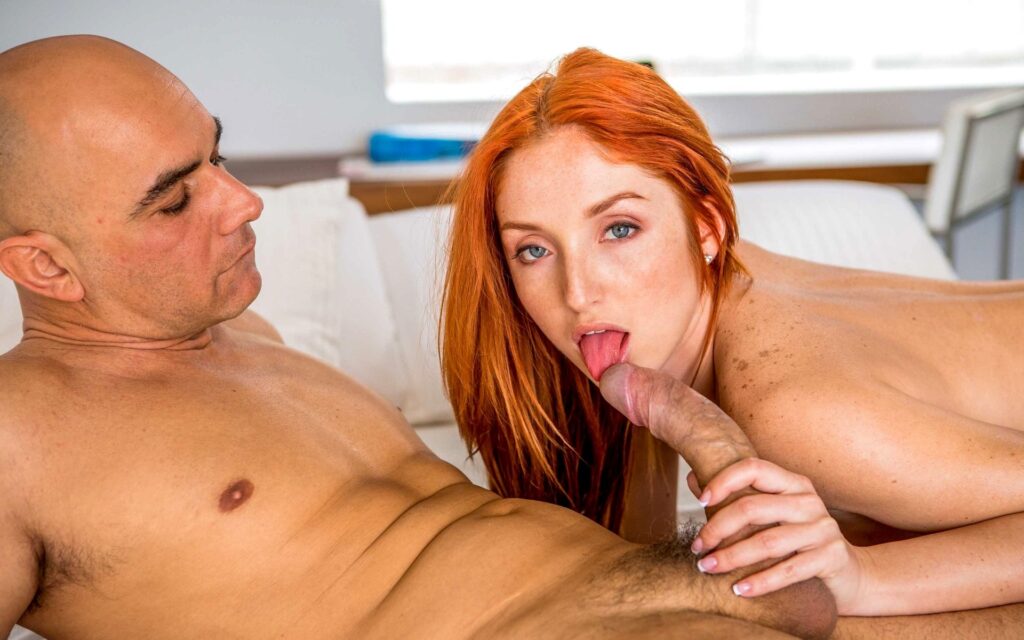 Even though she has changed her name many times, Red Fox is the alias she is best known after. Her filmography includes both solo and lesbian scenes, with a couple of exceptions. This model has been in the industry since 2012, but she is also very active on social media, sharing nudes and videos.
Fairy hair, porcelain skin, and a beautiful figure she has are the key to both man's and woman's hearts! Her flawless performance and kinks have brought her to the amazing sixth place on our top redhead pornstars list!
5. Dani Jensen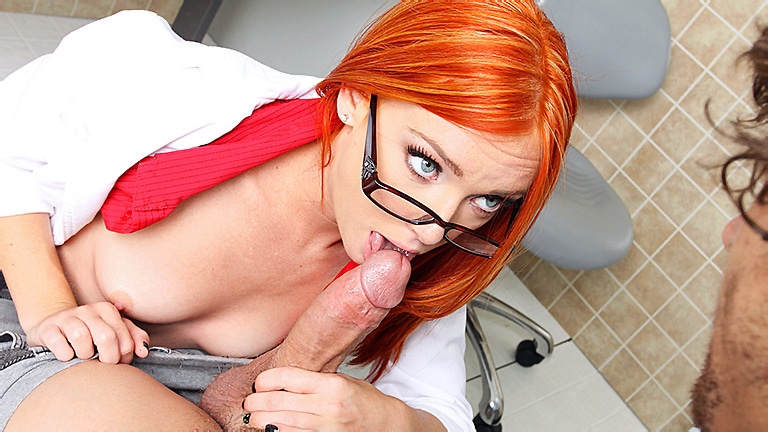 For all petite women lovers, Dani Jensen is one of the best choices! No matter her height, her curvy body and her naughty appearance make her one of the most interesting pornstars in the industry! Jensen studied communications at college.
She started in adult entertainment as a dancer, but she started performing in hardcore Xrated features in 2008 at the age of 21. Her tits are naturally small, but she got them done, and now she looks like a true goddess that likes to be dominated by kinky men! She often stars in popular Reality Kings ads so there is a big chance you seen her face before.
4. Maitland Ward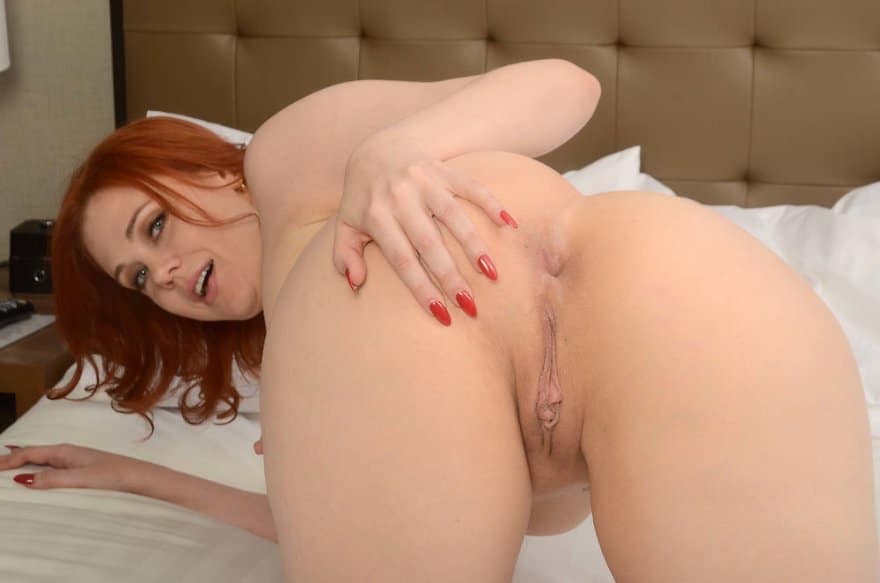 Have you doubted that a beautiful vixen such as Maitland Ward was going to make it on our list? The woman, with her beauty and enchanting blue gaze, is not a sight you are able to see often. She possesses the kind of beauty that makes people obsessed with her appearance!
She is somewhat new in the industry, but she has gained many followers and fans over the years while she worked as a mainstream actress and cosplayer! If you enjoyed watching her in those roles, imagine what will her porn movies do to your boner!
3. Vanna Bardot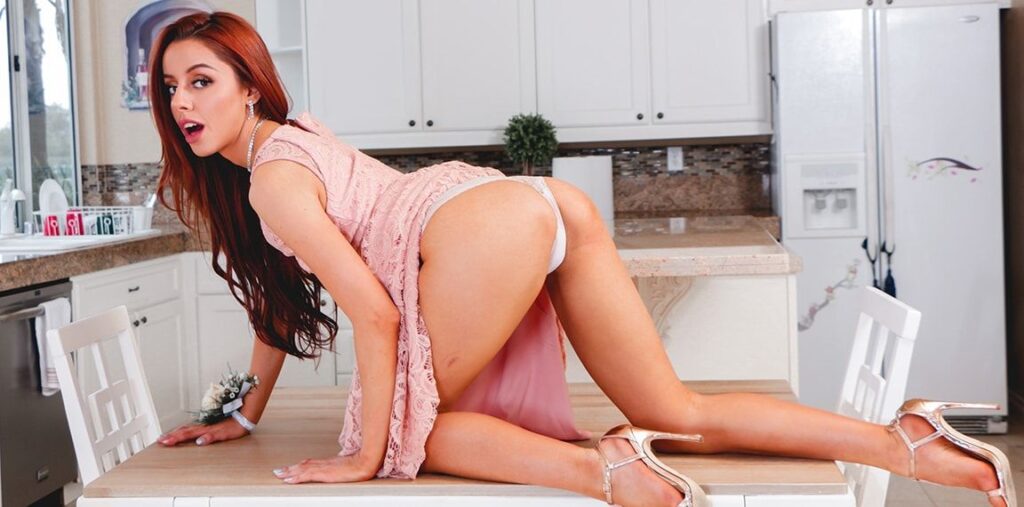 This young model is one of those stars that shine the brightest in the whole industry! Have you ever imagined her beautiful face covered in cum or choking on a monster cock? Check out her amazing work, and all those dreams do not have to stay that anymore!
When she first debuted, she looked very young and naive, and all of that was thanks to the braces she wore! Vanna is still delicate and petite, but she looks so good when she acts as a submissive little slut!
2. Dee Dee Lynn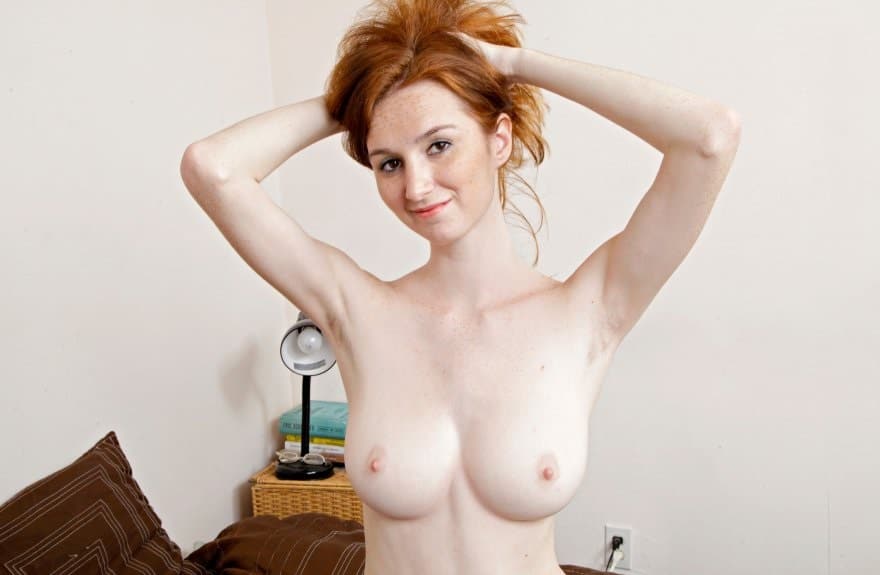 Second place on the top redhead pornstars list goes to Dee Dee Lynn! She has everything you would expect from a pornstar. Her beautiful face is complemented by her ginger hair, petite body, and stunning natural boobs that really make her stand out.
This gorgeous babe was only around for a short time and only had a handful of scenes that would empty all of the semen in your junk! Her natural boobs look so good wrapped around cock, so do not miss out on her content if you are into boob jobs that save lives!
1. Molly Stewart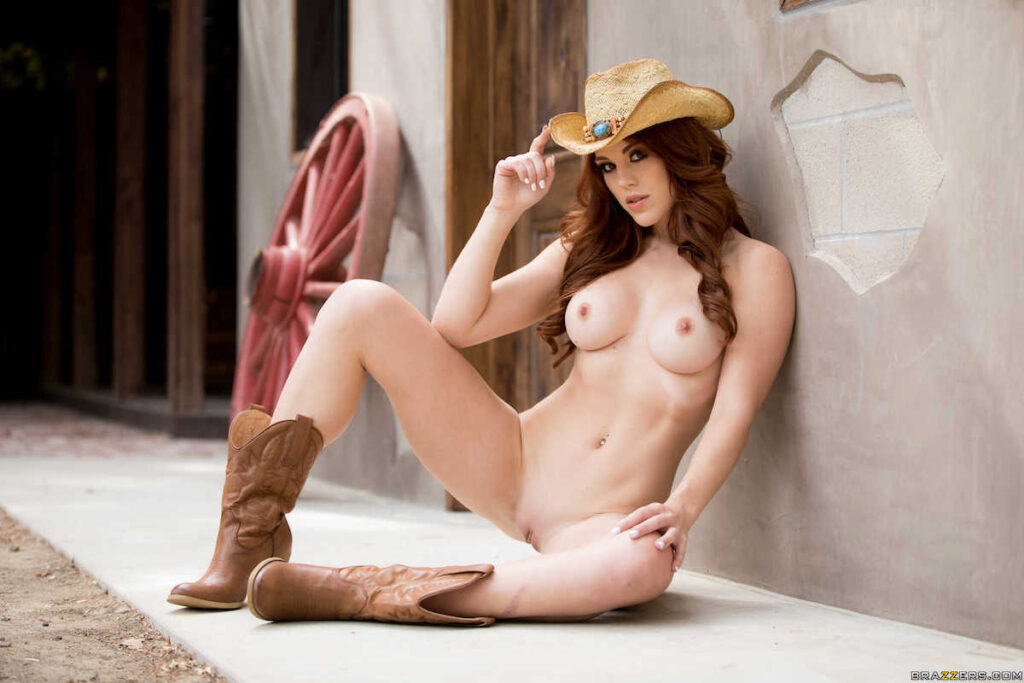 If you would imagine the perfect fairy girl, Molly Stewart's face would definitely pop up in your head! Although she made her porn debut in 2018, she was already exposed to the adult world through her years as a Playboy model. Molly Stewart was a Penthouse Pet and Playboy Cybergirl girl, and it appears that she is now aiming to be a big name in the porn world, and she is doing a wonderful job, if I might add! Just look at her debut at some of the Brazzers porn ads and you will understand what we are talking about.
Molly is, for now, only working on lesbian porn, but we can only hope to see her pretty face and lips around some fairly big cock! But until something like that happens, the best you can do is jerk off to her licking like a real pro other babe's pussy!
Redhead pornstars who went blonde
No matter how stunning and eye-catching ginger and red hair can be, many pornstars like to change their appearance over the years while working in the industry or when they retire! We all know that men cannot stay sane around bombshell blonde women, so many gals decide to dye their hair that color. This color makes them look younger, more naive, and soft, unlike the red color, which makes them look dominant and wild. Some of the redhead pornstars that went blonde are: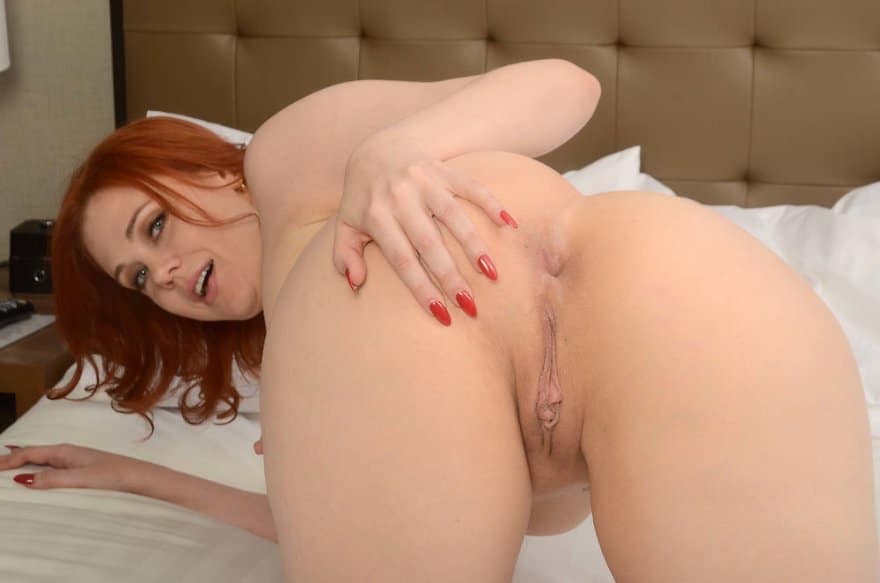 Maitland Ward
Dani Jensen
Penny Pax
Tattooed redhead white girl pornstars who do bondage
Who does not like to see a good fiery girl in some extreme scenes? Everyone likes a good submissive slut that is able to make her master's every fetish come true! Tattooed girls look like real baddies, but they get to be very good girls while they are tied up and tortured! Bondage scenes are not everyone's cup of tea, but if you are into some kinky stuff, you should check out these redhead pornstars' work: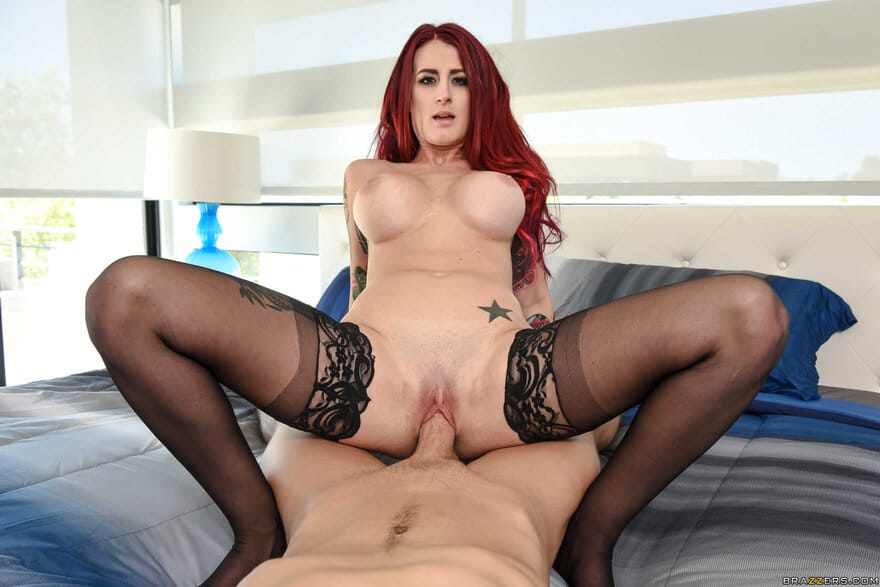 Redhead pornstars who do anal
Are you a fan of the backdoors stuff? There is not anything more arousing than to pull a hot redhead by the hair while you are pounding in her forbidden hole! Screams of both pain and pleasure combined will make you cum like crazy! These are the girls that allow their little holes to be stretched out and used: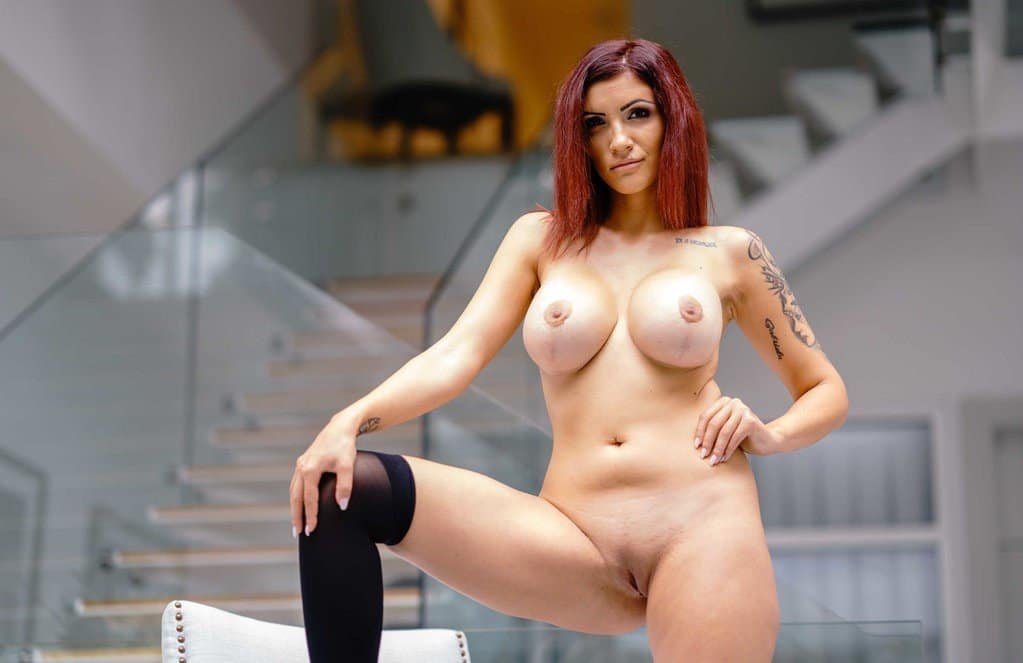 Tana Lea
Amina Danger
Amber Ivy
Penny Pax
Redhead pornstars who talk filthy
Does dirty talk turn you on? You are not the only one that gets worked up over redhead vixens that talk dirty and are not afraid to speak their mind! Those beautiful mouths of theirs are not only good for sucking cocks and licking pussies – they know exactly what to tell you to get you over the edge: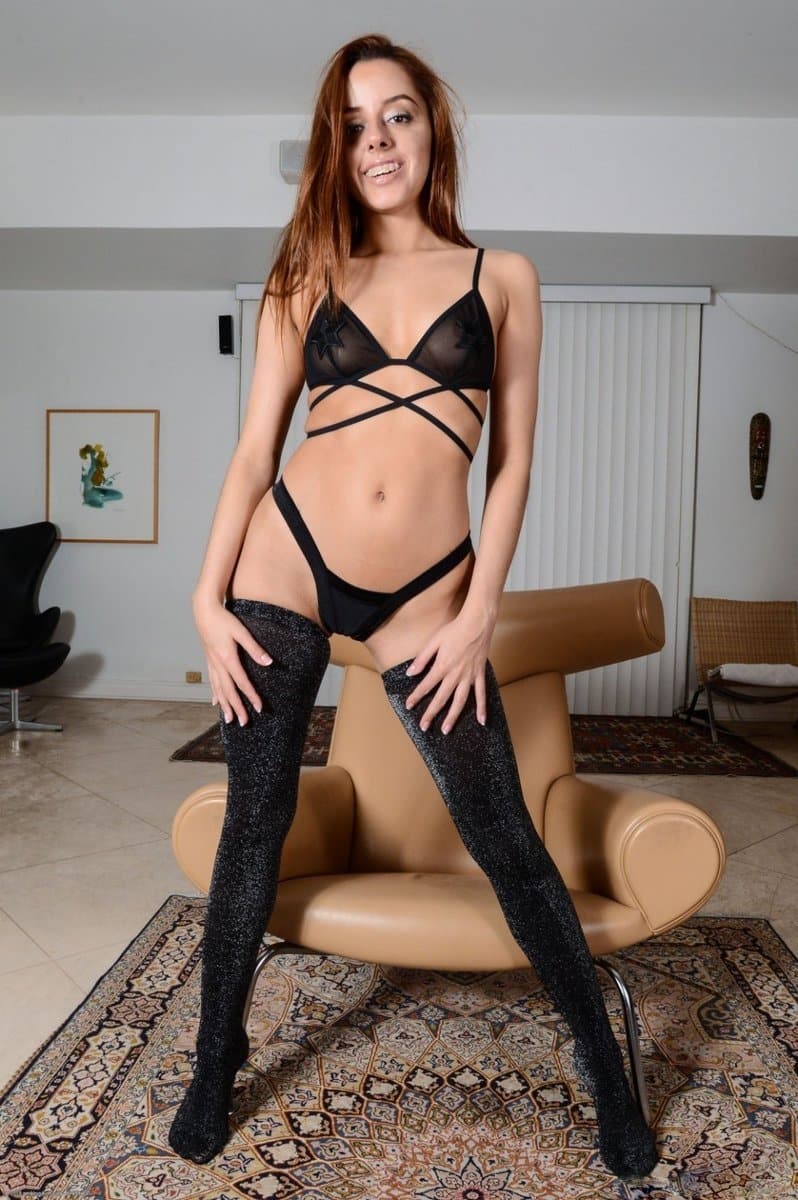 Vanna Bardot
Maitland Ward
Dani Jensen
Where to find some of the best redhead pornstars videos?
Redheads are here to complicate our minds but to bring us the greatest relief of all as well! Some of the best porn in the adult industry is made by these redhead beauties that know how to keep their fans satisfied. If you are looking for good material to jerk off to, take a look at the Ginger Patch. This site offers a great number of vixens that are in for some hardcore action and fun time!