Everything you wanted to know about degrading kink but you were too afraid to ask!
Table of Contents
What is a degrading kink?
The term "degradation" is not recognized by all psychologists and psychiatrists. It is usually used to indicate a visible deterioration in the quality of an object. Using this concept about a human, we can distinguish intellectual, social, professional, and spiritual degradation, as well as some other types of regression like sexual degradation. Kink, in the most general sense, means "unconventional sexual taste or behavior" and includes a wide variety of behaviors and preferences. While sexual fetishism is a term that describes sexual arousal caused by an inanimate object or specific situation, which by its nature is not usually sexual. While the word degradation in its semantic sense implies neglect, depriving someone of rank and title, humiliation, and underestimating, such a term can also have a sexual connotation that is directly related to fetishism! Experts in sexology say that there are 239 types of kinks in the world! Only one of them is the kink of degradation. This is one of those kinks that works especially well with dominance and obedience. Just because you like to do it (give or receive) during sex doesn't mean you consider yourself any less your partner. However, not everyone likes degradation, and that's okay! Also, it is important to note that in this kind of kink, both men and women can find their role to be dominant!

What is a degrading kink – definition?
Although there is no encyclopedic, sexological, sociological, psychological, or philosophical definition of "degradation kink", we believe it would be best to define the kink of degradation through its division into verbal and physical degradation. Speaking of verbal degradation, it would mean objectification (sexual fetish when we treat a partner as a sexual object), imitation of animals (when we make a partner act like a pet), verbal belittlement, verbal abuse (calling a partner a loser, ugly, clumsy, disgusting, worthless, etc.), degrading names (slut, cuckold, whore, cumslut), requesting permission for any action the partner takes, requiring the partner to verbally repeat the commands we gave him or her, ridicule, mockery, and derision. When it comes to physical degradation it implies actions that relate to forcing sexual degradation such as forced oral sex, anal sex, ejaculating on parts of the body that our partner doesn't allow us, candualism, cuckolding, public humiliation, forced masturbation, slapping, spitting, even urinating on a partner. According to the above division, we can conclude that a degrading kink is a type of fetish with which we experience sexual arousal when our partner feels humiliated.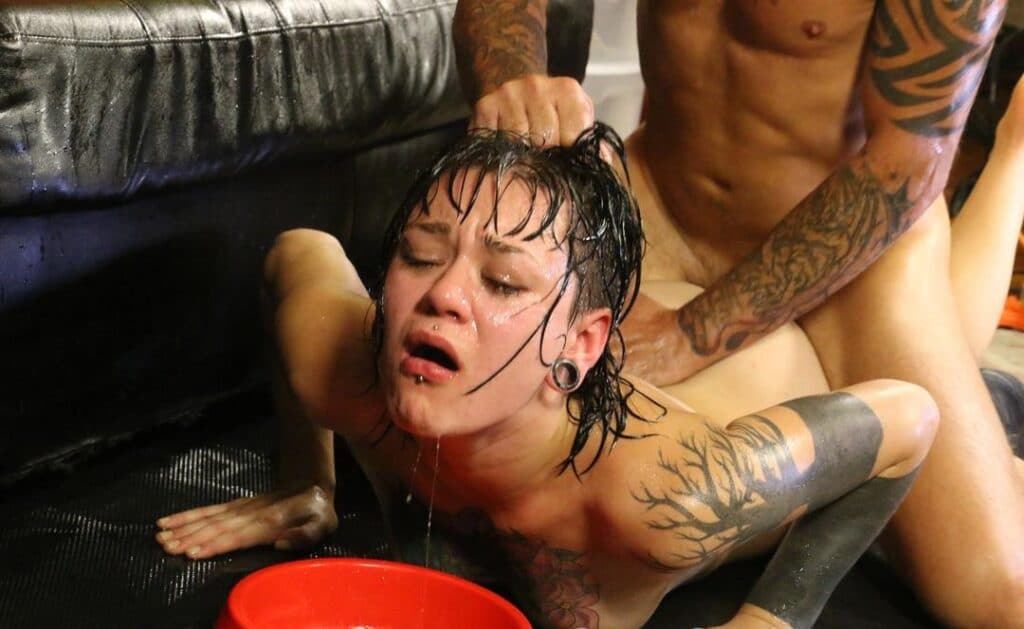 What causes a degrading kink?
Degradation, like submissiveness, implies a propensity for subordination in interpersonal relationships, and susceptibility to the opinions and behaviors of others, their expectations, demands, and orders. Degradation of others is a form of behavior contrary to dominance. One of the most common causes of degradation in the modern world is loneliness. Interestingly, even a person surrounded by caring relatives and friends can be lonely. With a lack of productive communication and positive emotions, without any like-minded people, each of us feels that no one needs us. Such a state is an ideal ground for degradation. Loss of interest in life is also a cause of degradation. Strong emotional shock, prolonged depression, or significant negative changes in life can be the initial part of the onset of an individual regression. There are no less common causes of degradation: alcoholism, drug addiction, gambling, and other types of addiction. Sometimes even very successful people start to degrade, often it starts at the moment of achieving "absolute" success. Continuing development is difficult, without goals and the right motivations.
What are some of the common symptoms?
Symptoms of decline are observed in times of crisis, as well as changes in the rhythm of life, such as young mothers on maternity leave or the elderly in retirement. The most common reasons for tolerating degrading behavior toward a passive subject are fear of not disappointing or angering the partner, fear of rejection, fear of hurting other people, physically or verbally, and avoiding taking responsibility. What describes people who allow themselves to be degraded are characteristics such as insecurity, and hesitation, often using excuses, and avoiding eye contact. Speaking of an active partner, the most common reason for degrading a partner is the will to power that Friedrich Nietzsche and Alfred Adler spoke about in the context of philosophy and psychology. Such personalities are usually dominant. In conclusion, degradation, active or passive, can have many causes, both psychologically and socially.

Can you have a praise kink and a degrading kink at the same time?
Praise kink, although in contrast to degrading kink, they have touch with each other. People who have praise kink want to hear all the nice things about them. However, if a person has both praise and degrading kink, it should work in such a way that if we do something bad or wrong, our partner degrades us, and if we do something good, our partner praises us! So the answer to this question is very clear, we can have praise and a degrading kink at the same time!

Where does degrading kink fit into the porn industry?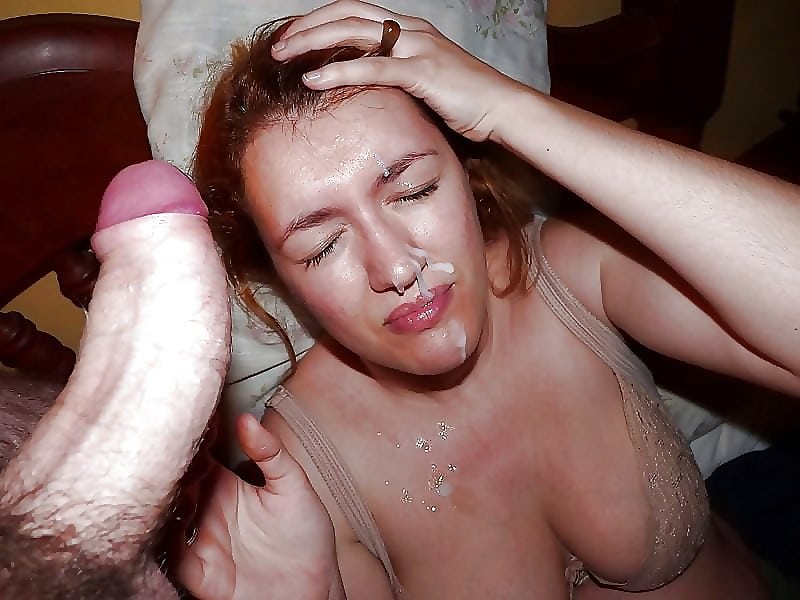 What Does Degrading Kink Mean?
What does degrading kink mean? Degrading someone is a part of fantasy and can also be a form of kink. It involves consensual degrading behaviours that are used to get sexual pleasure from another person. There are many different forms of degrading kink. Most commonly, it is used in power dynamics. People will degrade each other depending on wealth and power, and some people find it extremely pleasurable.
Cuckolding kink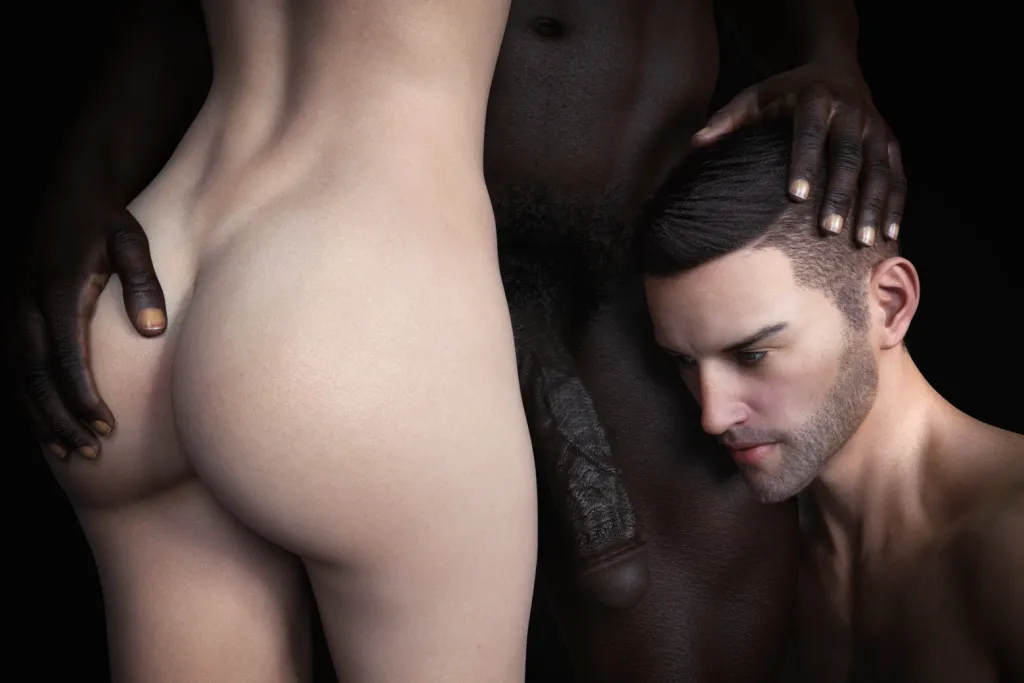 Cuckolding is a kink in which one or both partners watch the other person have sex with the object of their desire. It is more commonly associated with men, although people of any gender can indulge in cuckolding. In cuckolding, the other partner is consensually mocked and is often done in public. This is also known as "cuckqueaning."
This form of kink is often played between partners who are in a power imbalance. Both partners must give consent to control each other. While dominance and submission are both alluring, they are also potentially unhealthy if used improperly. The easiest way to avoid these unhealthy power dynamics is to set clear boundaries and desires for your relationship. By being clear about what you want, you will increase the chance of long-term success.
Golden showers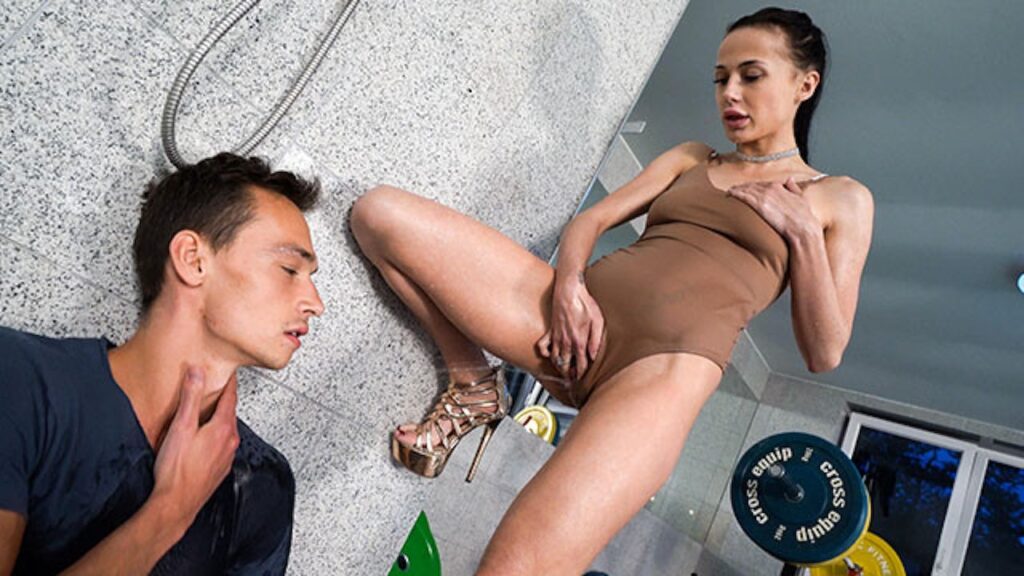 Some people have trouble approaching this topic without feeling a sense of shame. Golden showers, on the other hand, are highly erotic. Some people even enjoy finishing a load by peeing on their partner's face or breasts. While pee is considered an erotic body fluid, it's not nearly as erotic as a golden shower. But that doesn't mean that you should shy away from peeing on your partner.
Piss play, also known as golden showers, is an engaging kink where people use urine to sexually aroused partners. This can be done while in the shower or while outdoors, or even after a long shower. You can also invest in a waterproof blanket if you have a wet-weather shower in your house. Golden showers are especially appealing to those who are interested in domination or submission.
Watersports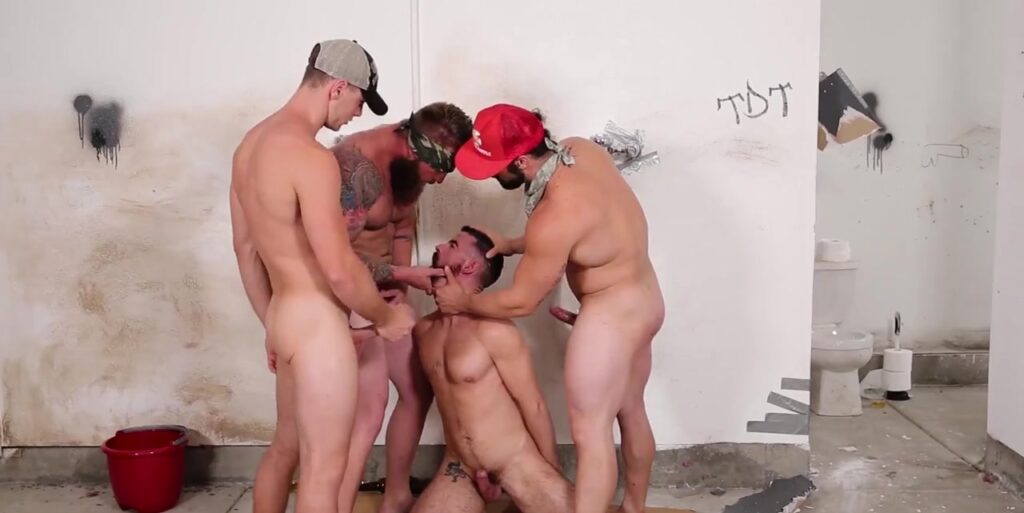 Watersports include peeing in the mouth of your partner and urinating on yourself in a fountain. Different watersports have different psychological effects. Those who do not like degradation can watch their partner urinate while experimenting with the watersports that are a bit more powerful. You can use funnel gags to make sure that whatever comes your way is soaked up by the s-type.
This kink can be linked to a specific fetish. For example, you may be into wearing diapers or diaper lovers, while a person who loves to use a public restroom might have a fetish for baby products. However, you should not confuse 'diaper lovers' with 'water sports fetishes.' Both are perfectly normal but may have different ageplay components.
Piss play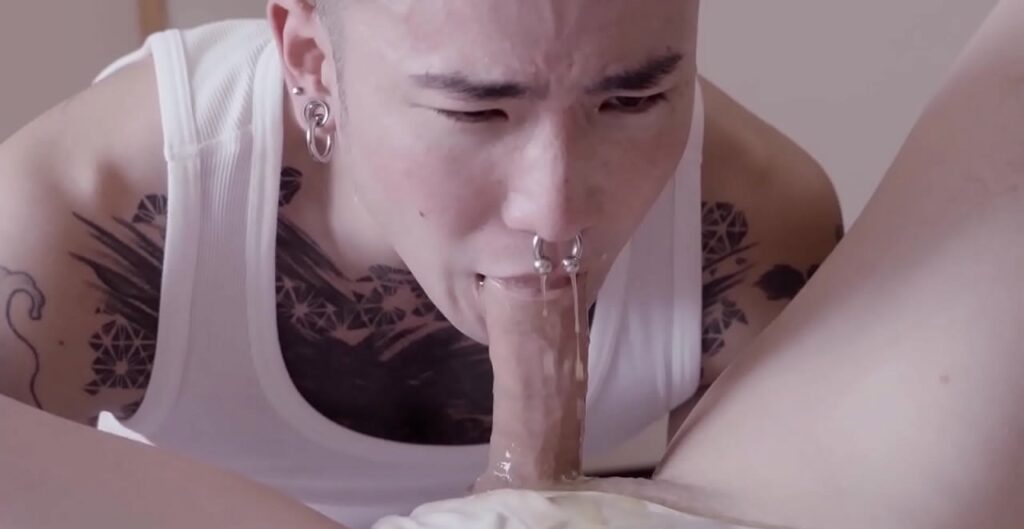 Piss play is the art of urinating on your partner. The term 'piss play' is used to describe any activity where you are sexually aroused by another person's urine. It can range from simply watching someone pee while in the shower to listening to a person pee inside of themselves during sex. However, the primary goal of this water sport is to provide pleasure to both parties.
Another type of degradation kink is small penis humiliation, wherein a partner is humiliated over a small penis. Although most men don't actually have a small penis, they are turned on by being teased, taunted, and pranked. Some men are even turned on by the thought of being dressed up like a girl, forced to wear a female garment, or being fucked with a massive dildo.
Consensual nonconsent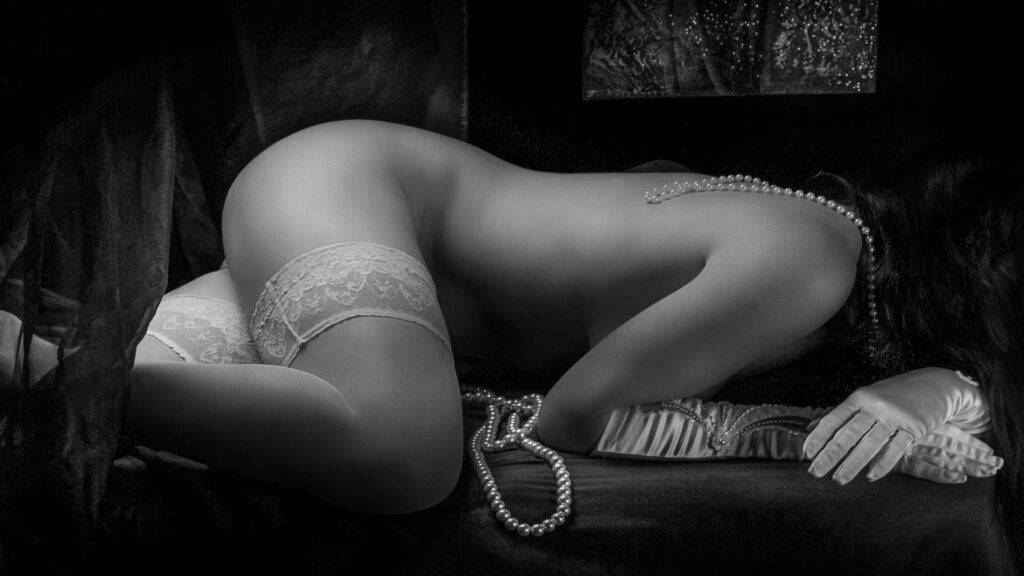 If you are just getting started in kink, consensual non-consent isn't right for you. BDSM activities are different from simulated imagination. A whip in an imaginary game doesn't taste like a real whip. If you've never tried a kink that involves consensual non-consent, you'll never know what to expect. BDSM can be a great way to explore your limits and deeper emotions.
CNC represents an extreme form of eroticization where individuals place their power into the hands of the other. They want the other person to push them beyond their comfort level and overcome obstacles within their own minds. For some, this can be terrifying, but it can also be highly rewarding. Ultimately, CNC is not a bad thing if done with care. If you're looking for a fun and safe way to explore your desires, consider trying CNC.
Degrading Kink In Gay Porn – EXCLUSIVE
Yoshi Kawasaki – gay degrading kink you can't miss on!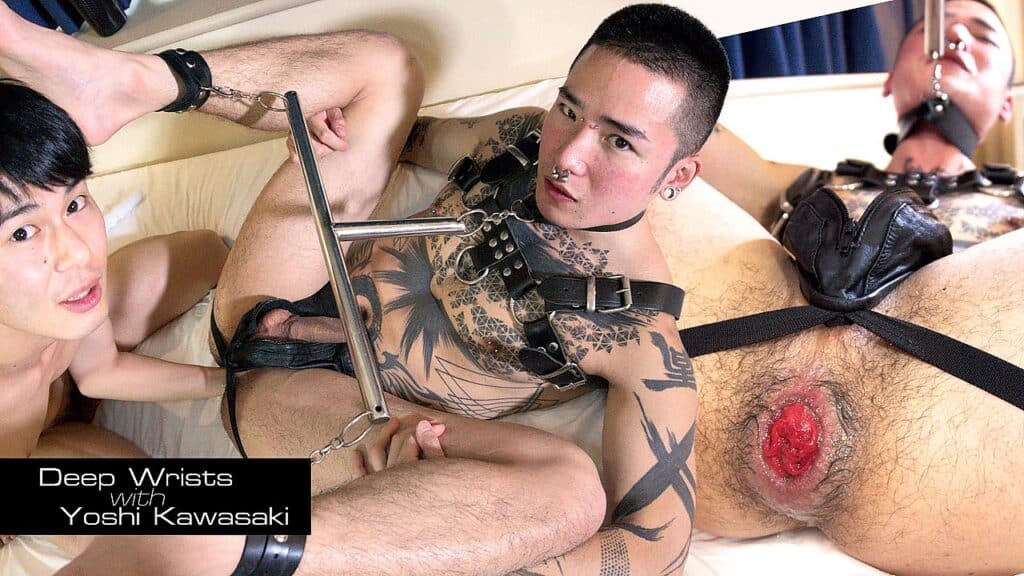 Your players have asked for hardcore porn from Yoshi Kawasaki, the Japanese gods porn. His eponymous porn website features all kinds of actions, including piss play and bareback fucking. He also has sex in the bathrooms. There are currently more than 100 videos.
Introduction
Yoshi Kawasaki's website gives you a rare glimpse at extreme Japanese gay fetish porn. This site features raw bareback, extreme pissing and cum eating.
This site is unusually hardcore Asian gay-fetish site. Scenes were directed and produced by "cumpdump". The site is small and can't be downloaded videos. However, I think many people will overlook the flaws of the site due to the double fisting and kinky bareback porn.
If you are looking for Japanese gay porn websites with an extreme fetish twist and interracial appeal, then continue reading our Yoshi KawasakiXXX site review. Hardcore Porn Website by the degrading kink BDSM gay god.
Impression
Kawasaki pushes the boundaries of interracial gay porn. This site is inspired by Gengoroh Tgame's erotic mangas, which Yoshi read as a child. He knew from the beginning that he wanted to be a Japanese cum slut. The free tour follows a modern theme, with the main menu on the right. A quick preview of the scene can be accessed by hovering your mouse over the video images. It was shocking to see Yoshi's anal holes with both his fists by a muscular, white stud! It was, I said, "extreme."
Double fisting and fetish wear are common here. He was born in Japan but now lives in the USA, where he enjoys eating huge amounts of black meat and his open-mouthed grin.
Yoshi KawasakiXXX is a stunning site that will satisfy your craving for high-quality hardcore gay porn with action-packed scenes. Yoshi Kawasaki is not like other porn sites, where models have to be careful not go too far. Yoshi Kawasaki is free to do whatever he wants, unlike other porn sites where models are careful not to go overboard. Yoshi was originally from Japan, and he soon discovered that he has a talent and an interest in the arts. Gengoroh Takagame has created erotic mangas . He soon began to watch porn and realized his dream of being a professional male pornstar.
Yoshi is seen in all videos either performing with another Japanese man or wearing a European or American top. All videos are homemade and feature Yoshi. Sometimes, there is group sex. Yoshi may not be giving his sex in the same way he is taking it.
Yoshi Kawasaki Videos
Yoshi is seen in all videos either performing with another Japanese man or wearing a European or American top. All videos are homemade and feature Yoshi. Sometimes, there is group sex. Yoshi may not be giving his sex in the same way he is taking it.
Every week, updates are occurring without fail. The 100+ exclusive videos collection will continue to grow. All scenes must be streamed using the embedded MP4 player. The MP4 player can play videos of average quality to high quality up to 1080P. There is no download option. You can choose one of the smaller sizes if you are watching on your mobile device.
This is some truly depraved gay Asian porno, I will be open with you! This site is a new level in gay fetish porn. I thought I knew it all. This site is not for the faint of heart. However, it's a great place to go if you are looking for gay hardcore interracial.
Asian & Western Models
Three quarters of hardcore performers are Japanese. A smaller number is devoted to foreigners and even a few female mistresses. There is no one-size-fits all formula here. It's more a mixture of daddies and jocks of different ethnicities with Yoshi at the center of every scene.
Yoshi is fucked by a Japanese man who goes under the name Y-Ass fist. These extreme acts of violence are destroying Yoshi's sex. There are no condoms on this site so it's all naked bareback.
Some scenes are shot outside, while others show Yoshi performing solo masturbation. He stuffs a large cucumber into his stomach and takes it out. Shusaku, the Japanese buff, is seen spit in his mouth as Yoshi, who is tied, gets fucked by a dildo-machine.
Final Words on degrading kink and Yoshi role in it
Yoshi Kawaski XXX keeps his fans entertained with around 100 videos. Although the site is updated three times per week, there have been a few months that saw four to five updates. Yoshi, a hot Asian man who is into very kinky stuff makes the site extremely enjoyable. Yoshi is creative, dirty, and performs as well as behind the camera creating a lot of kinky sessions for his fans.