Best Of 30-Hot Japanese Pornstars
Are you into pornstars that have perfectly shaped bodies and adorable faces? Then you are in for the ride for some Japanese porn! Bunches pick Japanese porn over western adult movies. Why is that the case? Well, these cuties look more natural and somewhat more naive and innocent! Their bodies do not look plastic, and their faces are flawless. Everything has perfect symmetry without unnecessary filters. If you are into these kinds of chicks, here is our list of the top 30 hottest Japanese pornstars! If you are into Asian porn girls, we got you covered there too. Simply read our Top Rated Asian Pornstars article. Related fetishes to Japanese and Asian porn in general are both small boobs pornstars fetish as well as most beautiful pornstars.
30. Saeko Matsushita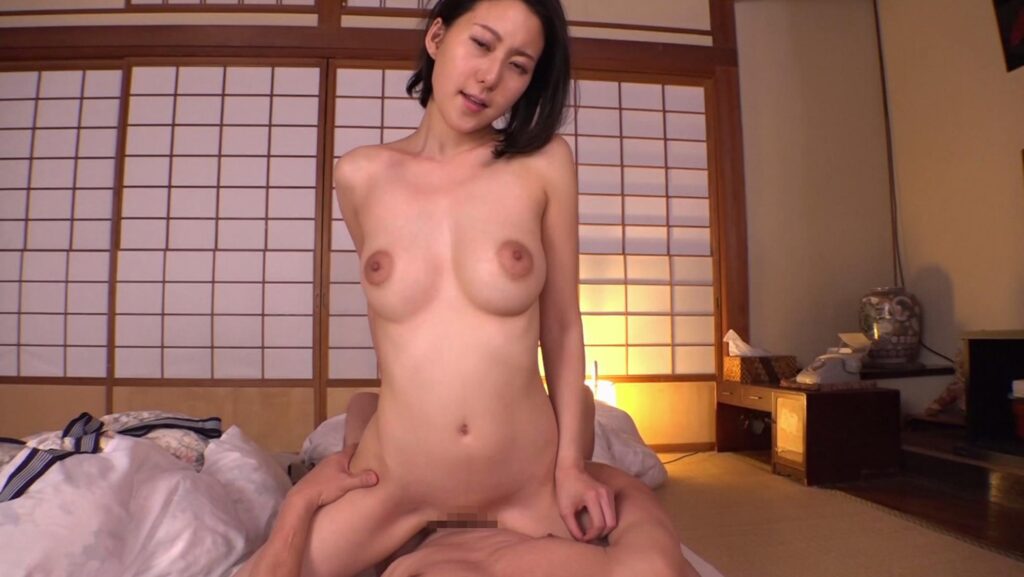 We are starting the list of the best Japanese pornstars with Saeko Matsushita, whose beauty will make every part of your body tingle (including your dick)! She debuted in the adult industry in 2015, and she was active until May 2020. She has not officially retired yet, but fans believe that she will not be making comebacks into the industry. Her best-known feature is her full breasts with aureoles that are able to make every man hard as a brick wall.
This dark-haired beauty with soft facial features made her debut at SOD studio, wearing a Cabin attendant costume that she quickly ditched. She only made six movies with Saeko in her SOD stint, and they did not become widely popular.
Not so long after that, she was hired by Attackers studio, where she quickly became a huge success and was soon known as the Attackers Queen. Saeko was featured in more than 100 movies, including many compilations.
29. Kirara Asuka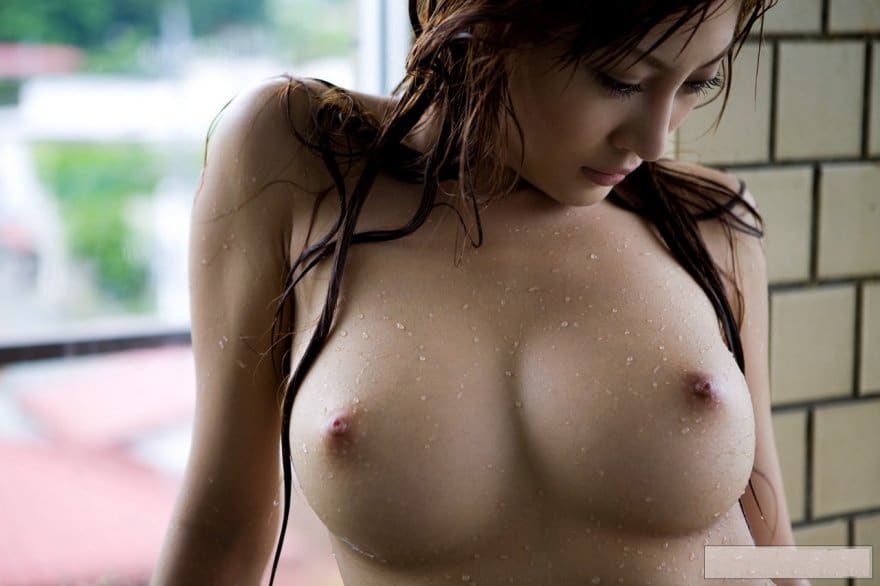 Kirara Asuka worked as a waitress at a Kyabakura in Roppongi before she made her debut in the porn industry. A scout from the adult industry visited the place where she worked as a waitress, and in 2007, her debut film aired! This amazing porn actress deserves to be on our top Japanese pornstars list for many reasons! She won the Best Actress Award in Adult Broadcasting Awards and the Topical Award in the DMM Adult Awards 2014 in collaboration with Akiho Yashizawa. Kirara has also been involved in other creative fields while she filmed for the adult industry. She appeared in six regular films between 2012 and 2015. Asuka launched "KiraKiraMusic Lovers," a music career venture, in 2012 and released a single.
She announced her official retirement from the porn industry in 2020 after a two-year break. This model relocated to Kiratis, where she launched her official YouTube channel, "Kira Land", the same year she retired.
Her heavenly beauty and her petite frame that hosts sizable 35DDD boobies, a 33-inch ass, and a 25-inch waist is the best sight for sore eyes and a needy boner!
28. Mio Kimijima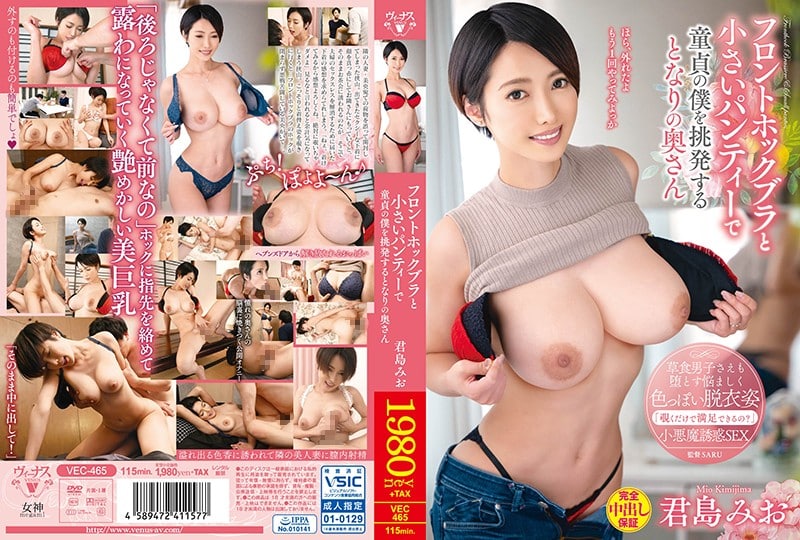 This beautiful young lady has captured the hearts and minds of many. Her innocent and young looks are something that many men lust after. She debuted in 2007, and since then, she has made nothing but success. Mio is raw beauty and talent.
This Japanese beauty has perfect medium-sized titties that make you thirsty and a well-trimmed pussy that would capture any man's heart. Her moans are sweet and favorite music to the ears of bunches!
27. Asahi Mizuno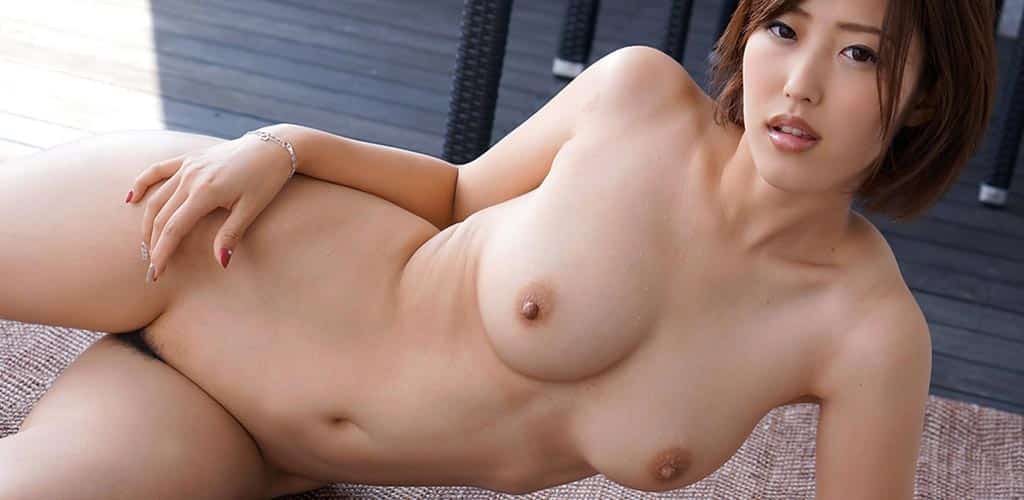 If you are looking for a model that will make you feel as if every dream of yours is coming to life, Asahi is high up on the list of models that could make you feel that way! This raw beauty debuted in the adult industry in 2013 and officially retired in 2019. After a brief break, she decided to come back in all her glory in 2020.
Believe it or not, she has acted in over 900 movies over her active years. Even though she has one of the most adorable faces in the whole industry, do not let her looks deceive you! She loves to engage in some hardcore stuff that many would be afraid to try! Her body is simply perfect – round ass, medium boobs, and delicious pussy that is awaiting you!
26. Marina Shiraishi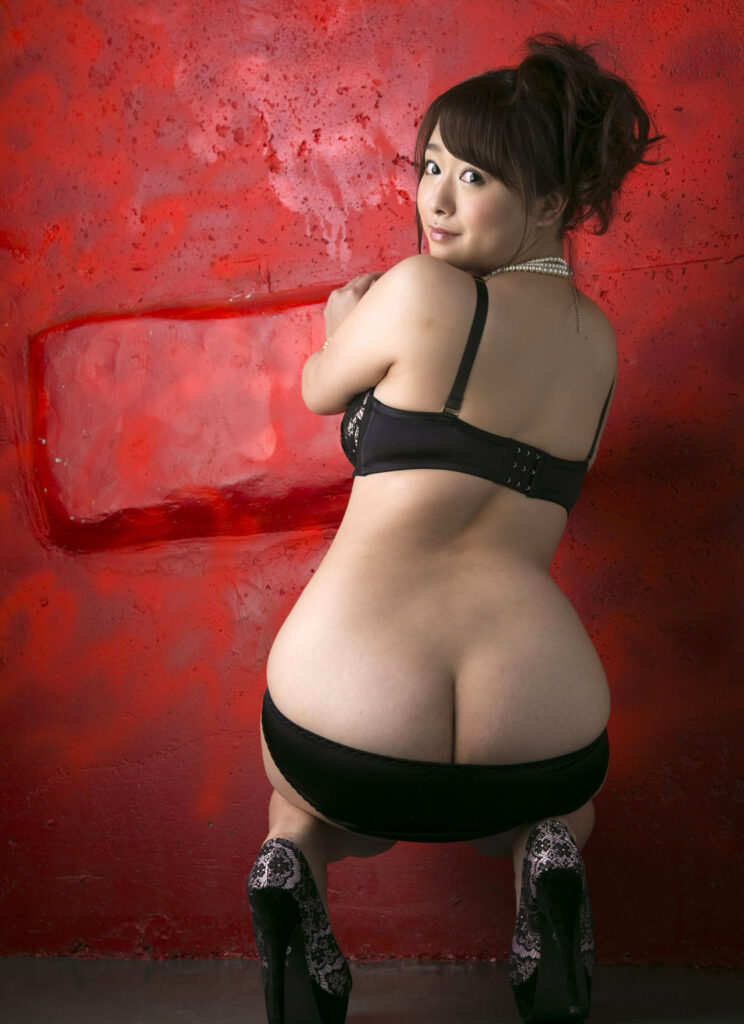 The beauty of this model is breathtaking! Her petite figure, pouty lips, and face without any wrinkles make her look way younger than she really is. Marina's long dark hair is so inviting – as if it is ready to be pulled and grabbed hard!
Shiraishi made her debut in 2013, and since then, she has been active in the industry. She is pretty famous for her angelic moans that are able to get any man easily over the edge. This multi-talented beauty is also a pretty popular singer. She is used to using her mouth in many different ways to please her fans!
25. Aoi Kururugi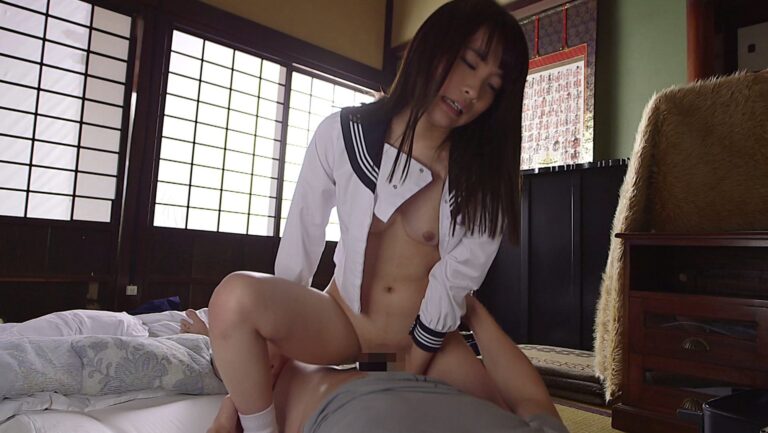 In 2017, this enchanting Japanese pornstar decided to make her debut in the industry. She released two works under an exclusive contract and decided to stop her work at one point. However, she reconsidered her decision and resumed work. Even though her fans highly praised her, acting in the porn industry is just one of her many talents!
She began her singing career in October 2018 as the head of Lady Madonna's expanded version. Aoi ranked #1 on the adult video site Scute for three consecutive years, from 2017 to 2019, in the annual girls ranking. Her hobbies include singing and performing karaoke, as well as singing and dancing to anime songs. Revolver Head, an adult video entertainer, introduced her as the most skilled blowjob. Her blowjob was called "Metronome Blow" in November 2020.
24. Hana Haruna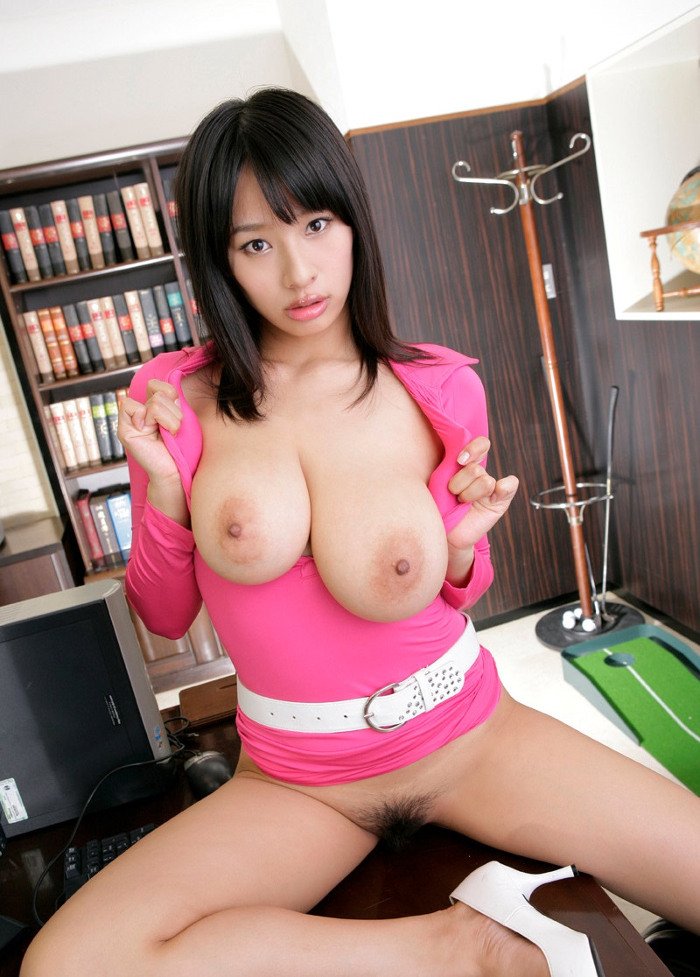 Hana Haruna is one sexy girl with beautiful big titties that make her fans' heads spin round and round. She has been active in the industry since 2010, and she was a gravure idol from 2008 to 2010.
Hana Haruna has a ferocious pussy and boobs almost as big as your head! Her large, natural boobies will make anyone squeal with envy! She is petite at 5'4′ and has a very dirty mind. Her performance is stunning, and she deserves to be able to show the world her incredible skills in this list of top Japanese pornstars!
23. Maria Ozawa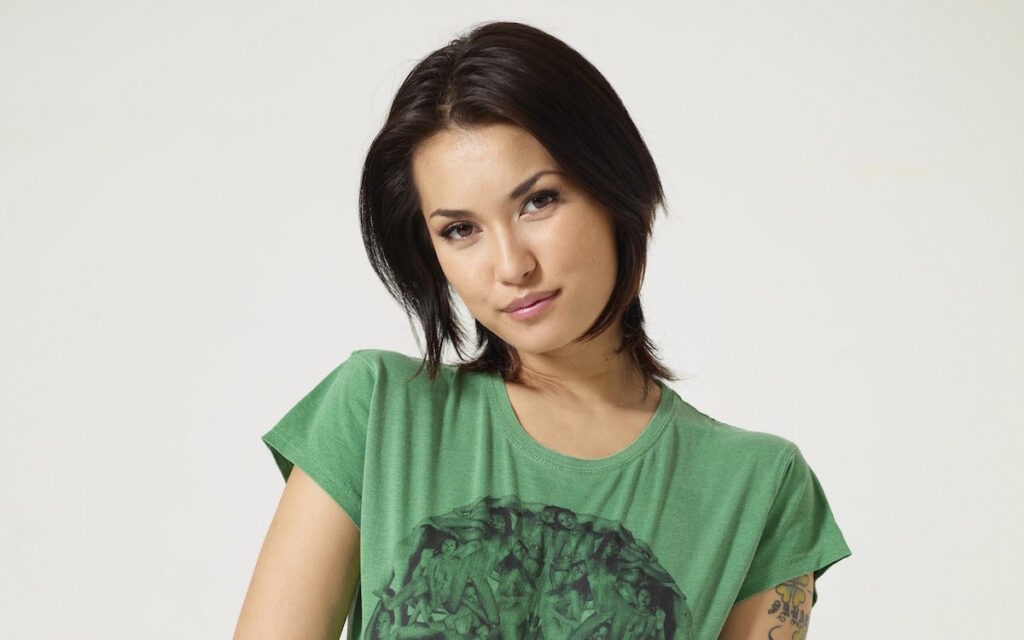 Maria Ozawa, a Japanese model, is also a former pornographic movie actress with Japanese and Canadian ancestry. She also used the name Miyabi early in her career. Ozawa found out about the perks of the adult industry after watching sex tapes she borrowed from her brother.
Maria, unlike most AV actresses, was not scouted. A friend introduced her to the industry. In June 2005, she began modeling under the name Miyabi on the pornographic website Shirouto-Teien.com. This resulted in several sets of photographs and a short hardcore gonzo video. Later, she was then signed by S1 No. 1 Style, an AV studio that produces hardcore pornography, where she continued her career. She was active in the industry until 2010.
22. Anri Okita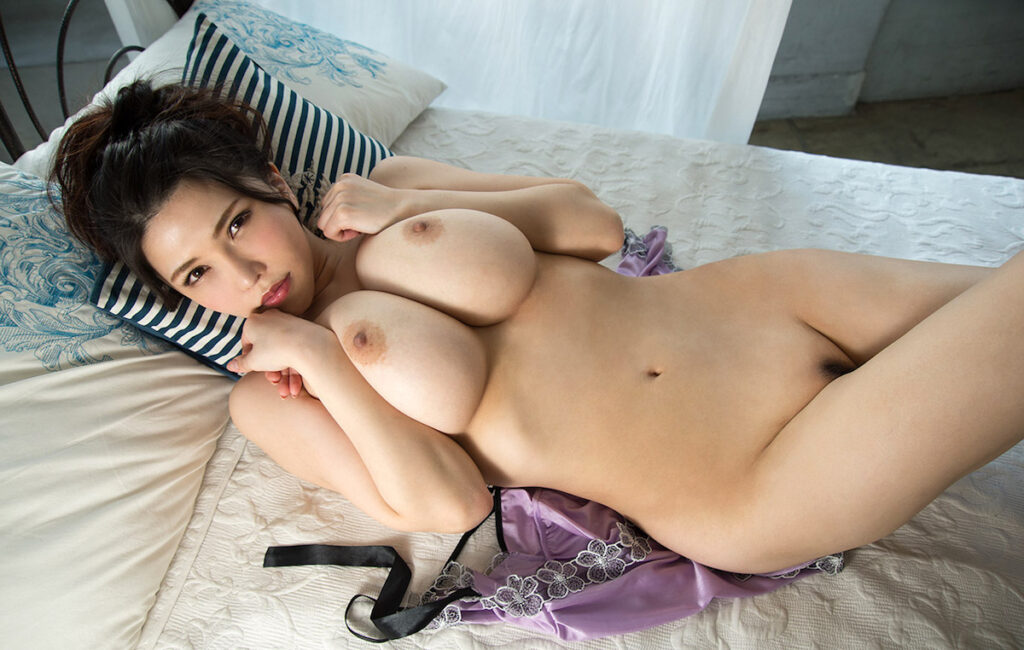 Anri Okita, a Japanese-born actress, singer, songwriter, and former AV actress, was active from 2011 to 2016. She announced her marriage in December 2017 and gave birth on April 30, 2018, to a daughter. She was born in merry old England and is bisexual.
Anri is a proud participant in the most arduous breast wars. These melons are full than any other on the market. They are 32F all-natural and look like they have been stuffed with chocolate milk. Her performance will surely make you sweat if you love to see some full boobies!
21. Tsukasa Aoi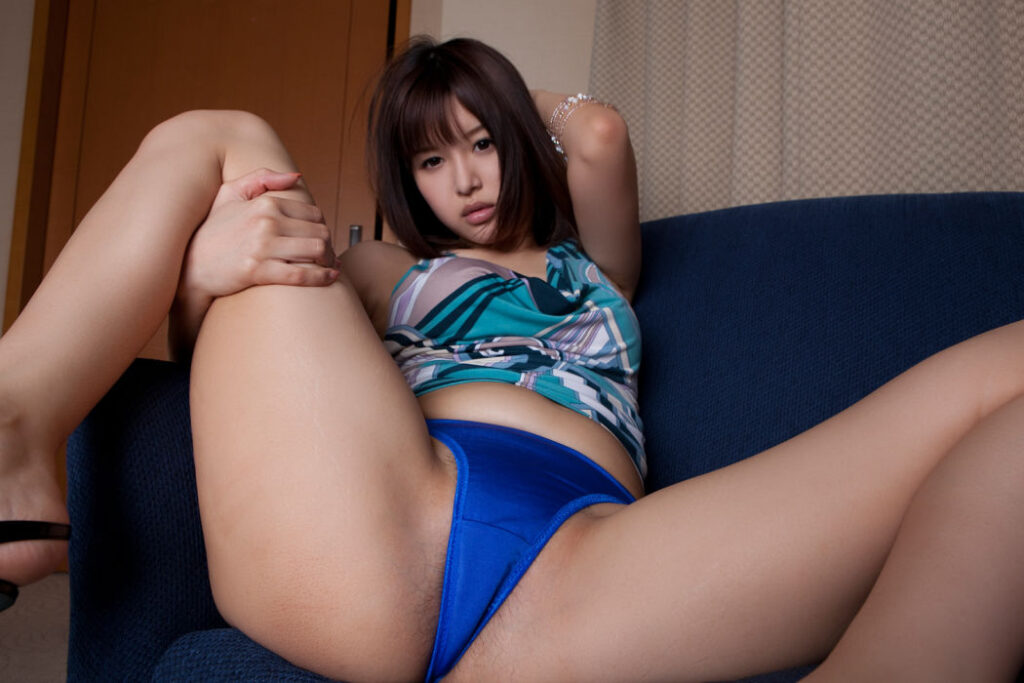 One of the biggest proofs that pornstars are incredibly multi-talented is Tsukasa Aoi! She initially debuted as a gravure idol in 2008 and later debuted as an AV actress in October 2010. Her hobbies include playing the piano and saxophone.
Her angelic face and figure made her blow up in the industry since the first day! She is not afraid to consume both men and women. Aoi loves to suck them try both! Her performance has no mistakes. The porn she makes will make your cock tremble from desire!
20. Ai Uehara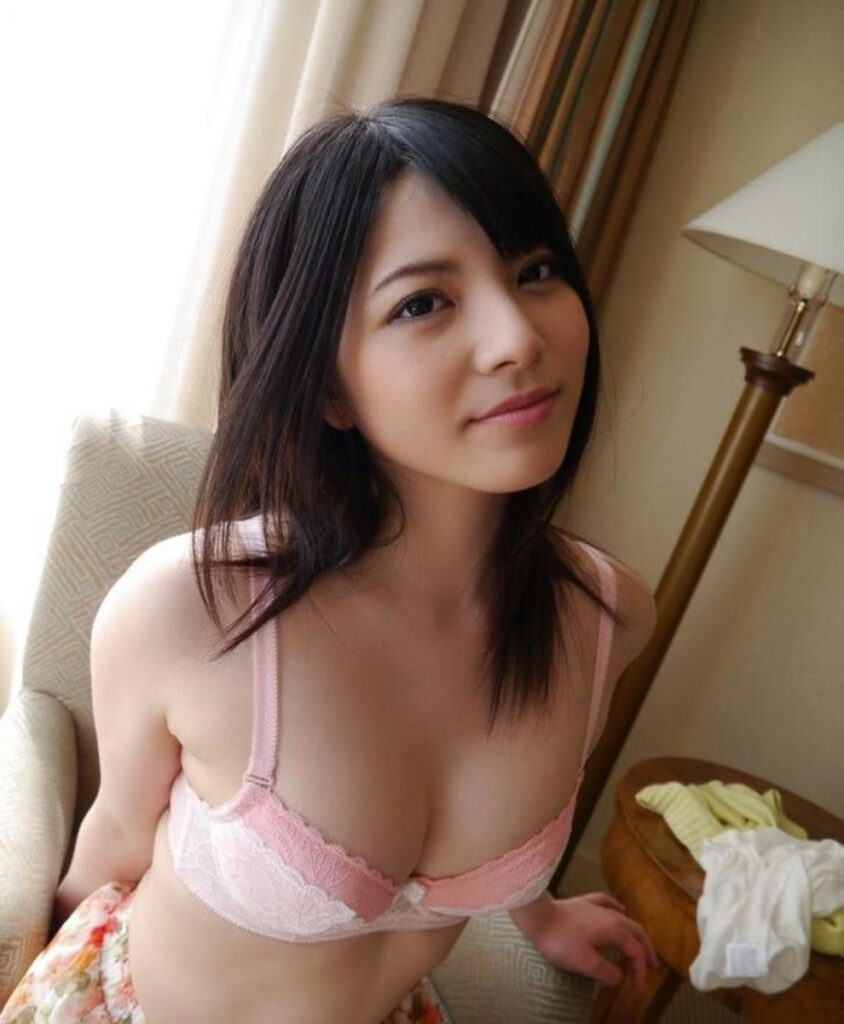 Uehara is one girl that can do it all in the best way possible! She won the Special Prize of the Head of Execute committee's Miss iD 2021 contest! Uehara, who was scouted when she was 19, made her debut in AV in 2011. Because of her similarity to Takako Uehara, Ai Kato, and Ai Kato, her manager gave her a stage name.
Uehara was only in the industry for five years. She quickly became a popular AV actress in Japan, appearing in more than 1,000 films and earning the Best Actress Platinum Award at the 2014 DMM Awards. Uehara declared her retirement from the industry in 2015. This model returned to YouTube in 2019 after a three-year hiatus.
19. Aimi Yoshikawa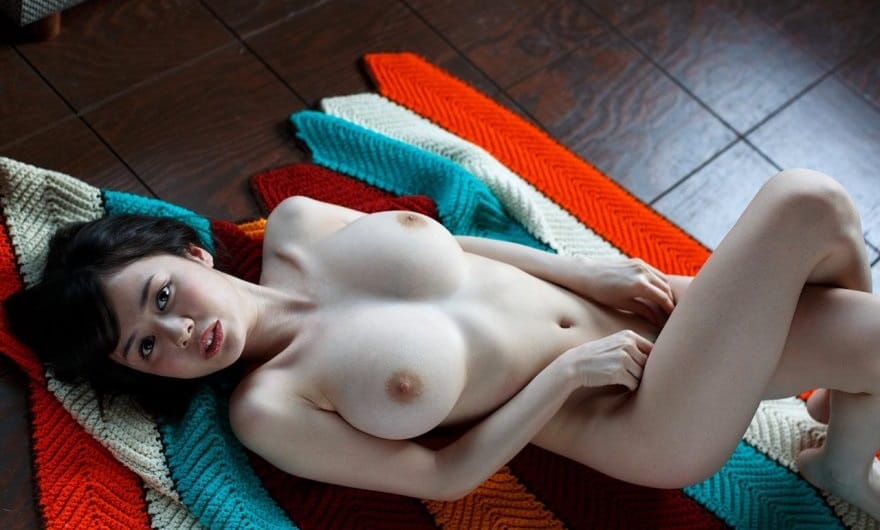 This dark-haired beauty is a Japanese gravure idol, actress, and retired AV idol. She was active between 2012 and 2018. Aimi starred in more than 200 adult films and was well-known for her petite height and large breasts. Yoshikawa was first seen as a model in 2012. Her switch from mainstream modeling to adult modeling took place in 2012.
She was named best actress in December 2013 at the SOD Awards. Besides acting in adult industry videos, she starred in a couple of regular films as well.
Yoshikawa was a prolific actress. She appeared in more than 280 videos in her AV career, in many roles, including S&M roles and lesbian roles. Yoshikawa announced via Instagram her retirement in 2018. This bombshell decided to continue a hostess career and leave the adult industry.
18. Yui Hatano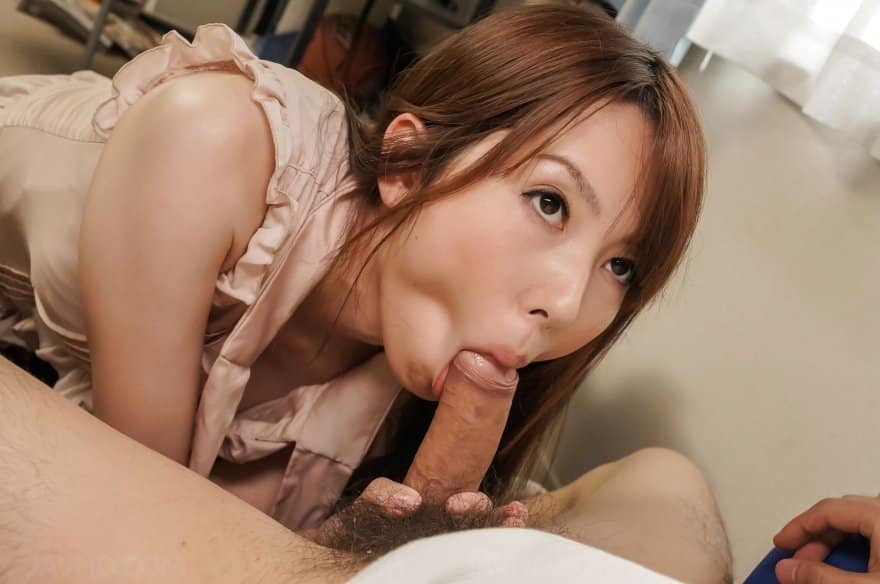 A petite model under the name Yui Hatano is one of the best-known faces amongst Japanse pornstars. She is a Japanese idol, model, actress, and idol singer. Hatano has appeared in more than 3000 adult films, making her one of the most loved and recognized faces in the adult industry.
Her popularity grew to mainstream entertainment, with appearances in theatrical films and international territories. This model is bisexual, and she loves to engage in different porn storylines. Even though she might be very small, she can take the dick well and be proud!
17. Hitomi Tanaka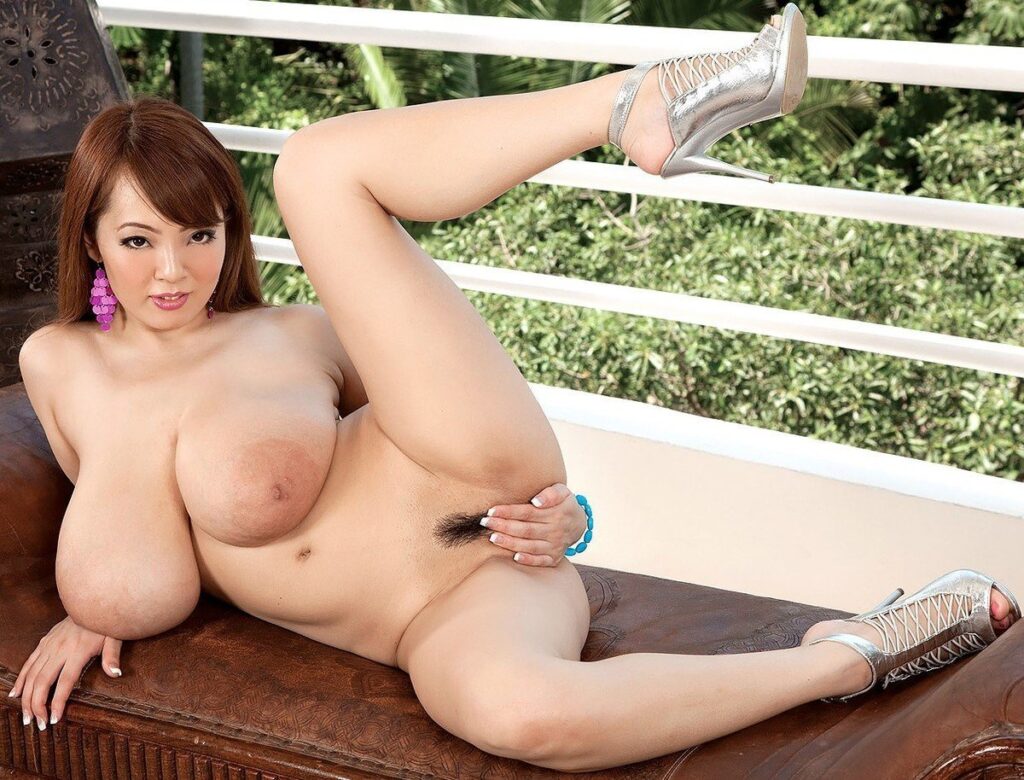 If you are a fan of Japanese porn, it would be a shame if you did not hear of Hitomi Tanaka! She has appeared in many adult videos that are beloved by her fans all over the globe.
Hitomi is now retired and will shoot her last video in April 2022. Her naturally large breasts are what made her famous. This helped her gain a lot of followers in a very short time. Since her debut, she has been one of the most well-known actresses in Japan's adult entertainment industry. Tanaka also appeared on numerous television and radio programs after she achieved a lot of fame.
She made her modeling debut in 2007 with a video called 'Gravure'. This model began working in softcore videos for adults and erotic films like Hitomi in 2008.
16. Tsubasa Amami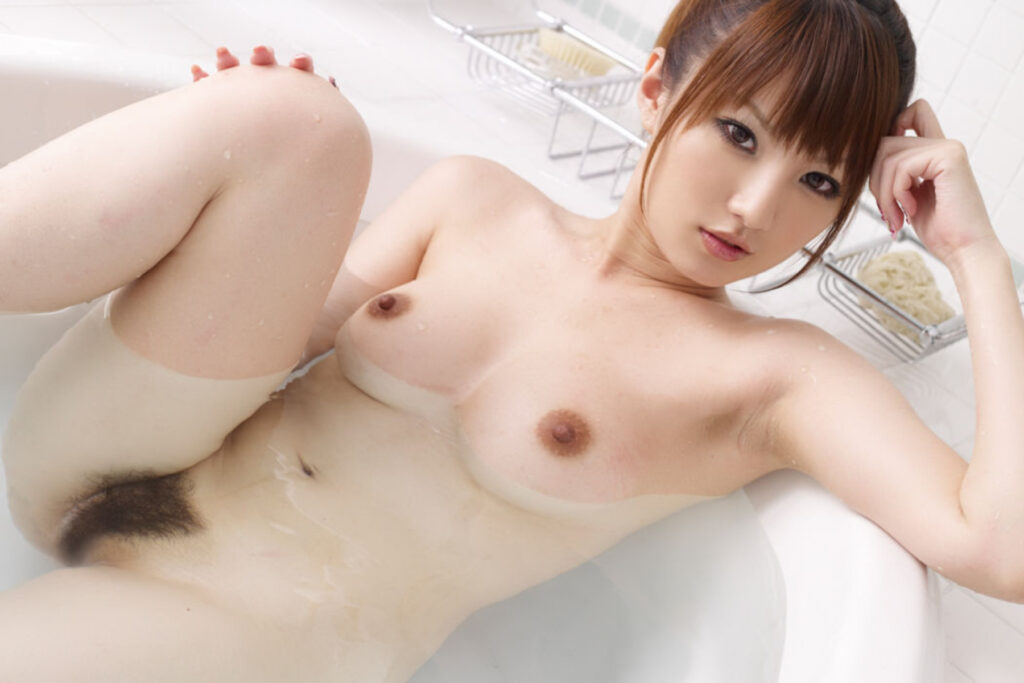 Tsubasa is a perfect example of an IT girl! If you like those girls that can make you lust after them with just one look, this innocent-looking babe is your perfect choice. She is an AV actor, singer, and a former member of SEXYJ, Ebisu Muskcats, VITCH VITCH, and BRW108.
She was born in Hiroshima. This petite model is tall, only 5'3″, but on the other hand, she has perfect 33E boobies. They represent great fetishes to many people. Her fans worship her and praise her any chance they get! She is also blessed with a waist of 24 inches and a 35-inch torso, making her one of the most popular Japanese pornstars. Her porn will make your dick as hard as a brick wall!
15. Rara Anzai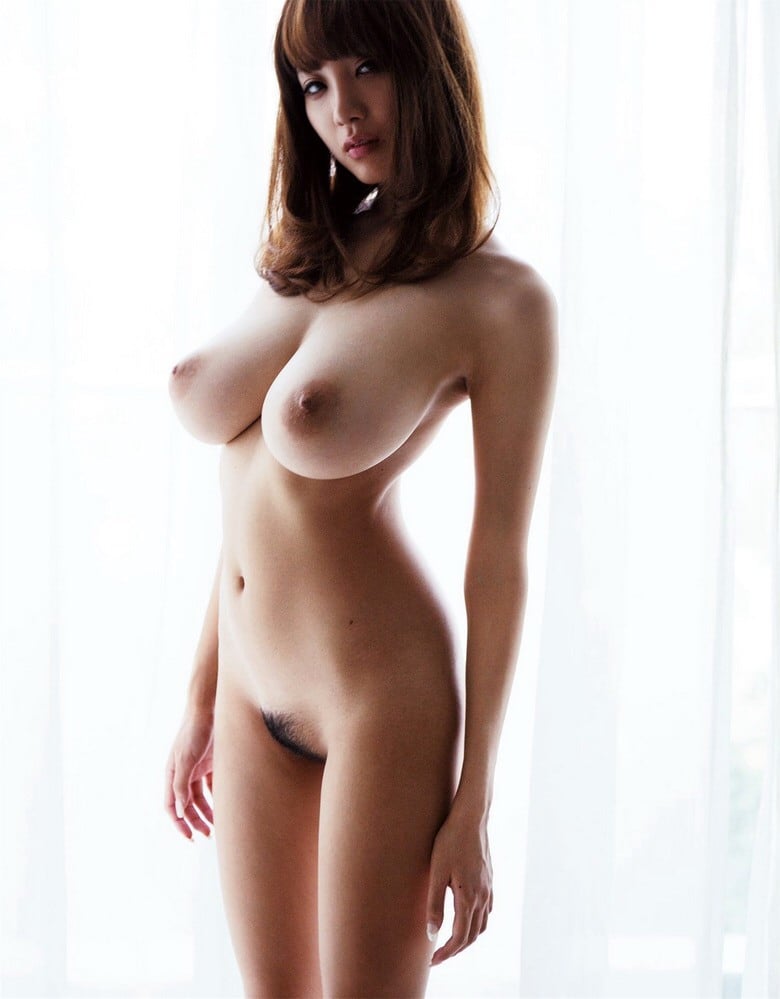 Big natural boobies are one of your fetishes? Rara Anzai has to offer exactly that! Her cute butt and huge milkers are going to make your mouth water in just a few seconds!
Anzai debuted in 2013 as Shion Utsunomiya, and she stopped her activity in 2018. In 2019, she returned to 8man Production under the name Rara Anzai, which she used during the 2014 Playboy gravure rollout. She ranked first in adult video sales by an actress in the first half of 2020. Rara's nickname in the industry is "God of Milk". Her hobby is swimming, which we can see while she swims in loads of cum!
14. Miho Ichiki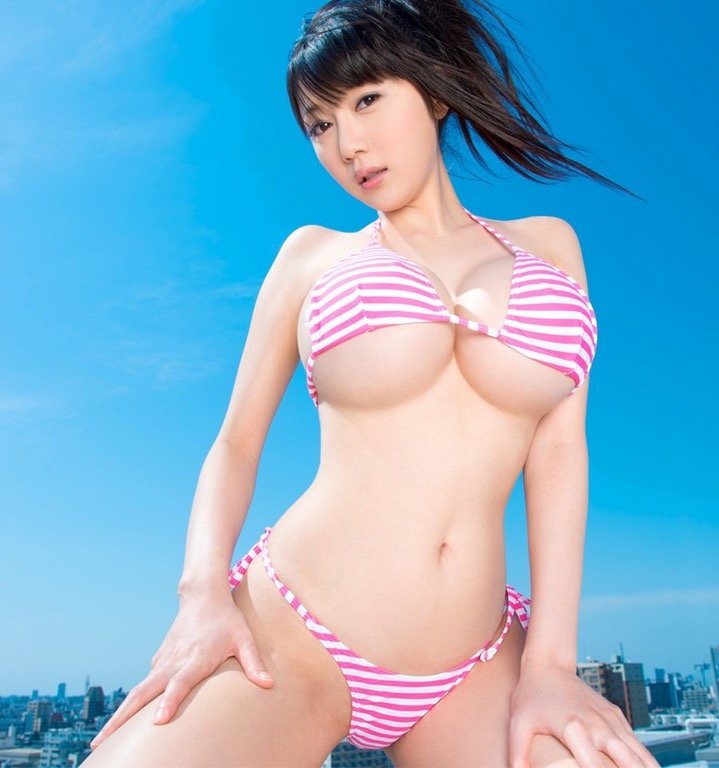 If fake boobs are more of your thing, Miho Ichiki is one of the best candidates yet! She looks stunning! Even though her boobs are not natural, she only enhanced her true beauty. Miho Ichiki, also known as Yuri Himeno or Anna Okina, was active in the adult industry between 2012 and 2017. There has been no official retirement announcement, but there have not been any works released since 2017.
This Japanese vixen is best known for her large chest and the smile to die for. Her moans are the favorite sound to many' ears! She is very petite, but she sure knows how to handle a large cock! Do not let her little frame fool you.
13. Yuu Shinoda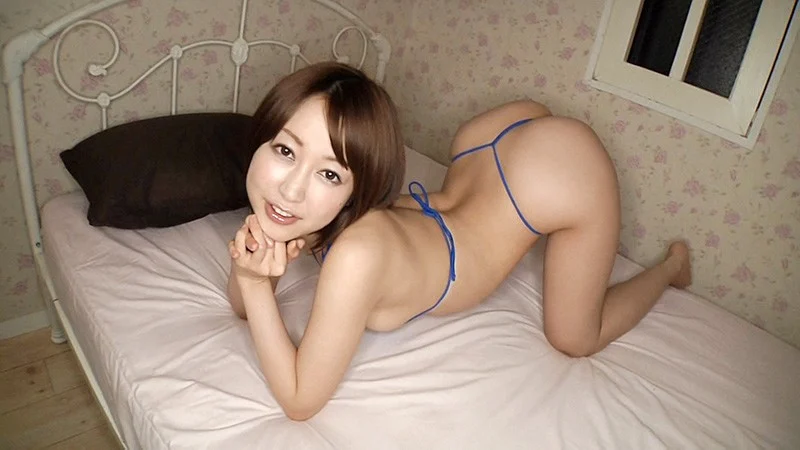 Yuu Shinoda's pale skin and baby-like face are a sight every man wants to wake up to. Her black hair and eyes might make you feel the lust you have never felt before! She has been active in the industry since 2010. Yuu is a Tik Tok and Youtube star, as well as an influencer on social media. Her curvy body is complemented by a beautiful outlook you do not want to miss out on!
Shinoda's measurements are the definition of perfect – 32A-24-28 inches. She introduced us to her many talents in her acting performances, but she enjoys having some time off with herself. As for her hobbies, she lists dancing, playing the piano, and listening to music.
12. Erika Kitagawa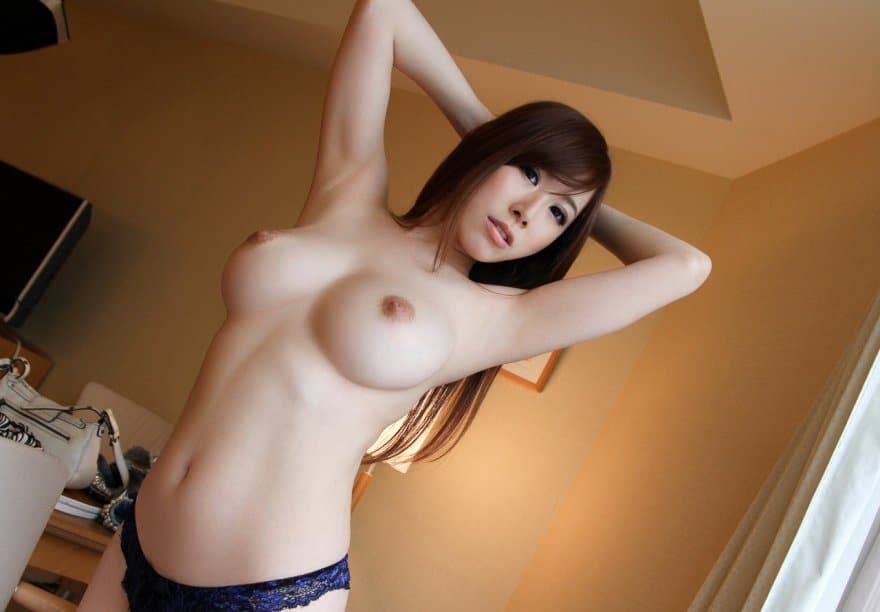 This Japanese model looks like she could cure your depression with just one performance! Her medium-sized boobs and curvy body with amazing booty will leave you speechless! Brown-haired vixen got into the industry in 2009, and she officially retired from it in 2019.
Over her ten years in the industry, she has made bunches of fans around the globe satisfied. Her skills of sucking and taking the cock are immaculate!
11. Nanami Matsumoto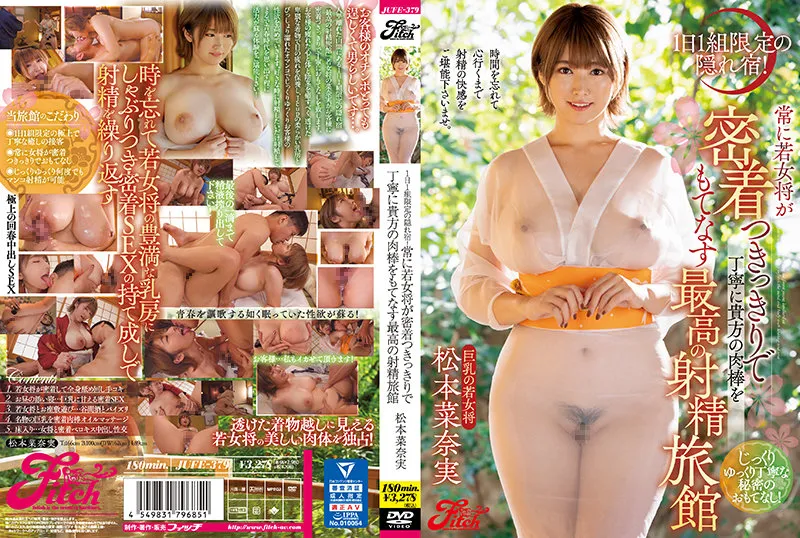 The next model on our list of top Japanese pornstar includes Nanami Matsumoto, which has one of the largest cleavages in the industry! They look like proper footballs that are ready to be played with all day and night. No man would say no to such an enlightening experience!
Originally, she debuted as a gravure idol in 2015 and debuted as an AV actress in 2017. Her favorite hobby is watching football, and we do not even wonder why!
10. Mao Hamasaki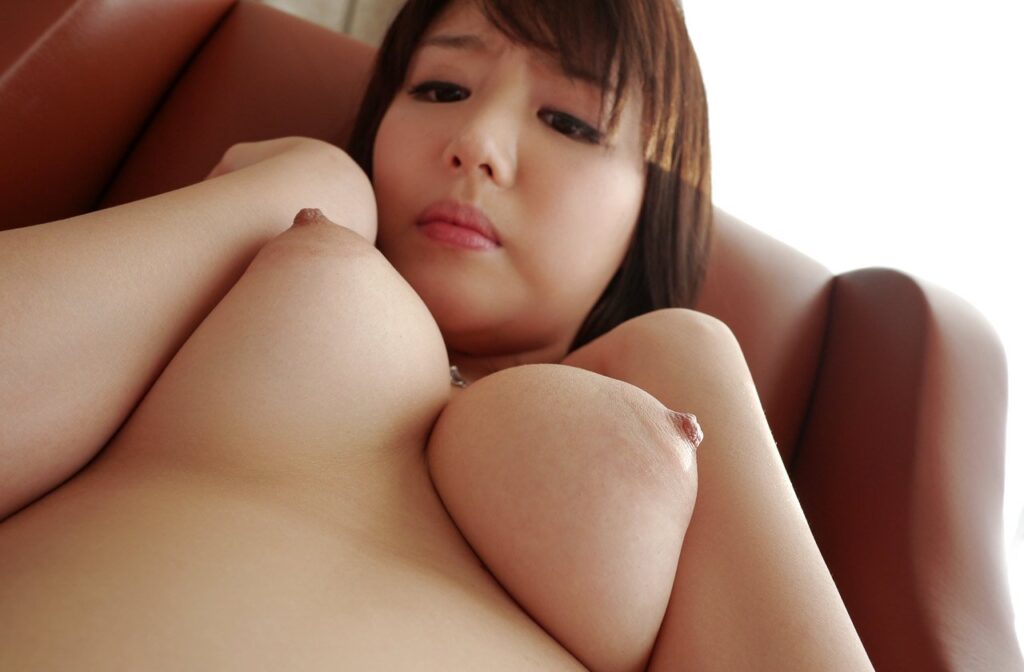 One of the youngest-looking Japanese pornstars for sure is Mao Hamasaki. Mao is a rockstar with a great rack. For her small frame, her boobs look amazing. However, she is one of Japan's tallest pornstars. Her sexy tits, and all her curves, flow nicely down to her tight, cum-covered pussy.
You might assume that Mao Hamasaki is just doing schoolgirl-type porn, considering how young she looks. It's often this way with Japanese pornstars such as Mao Hamasaki, but she has done so much more than that. Her videos are more than worth checking out!
9. Maria Nagai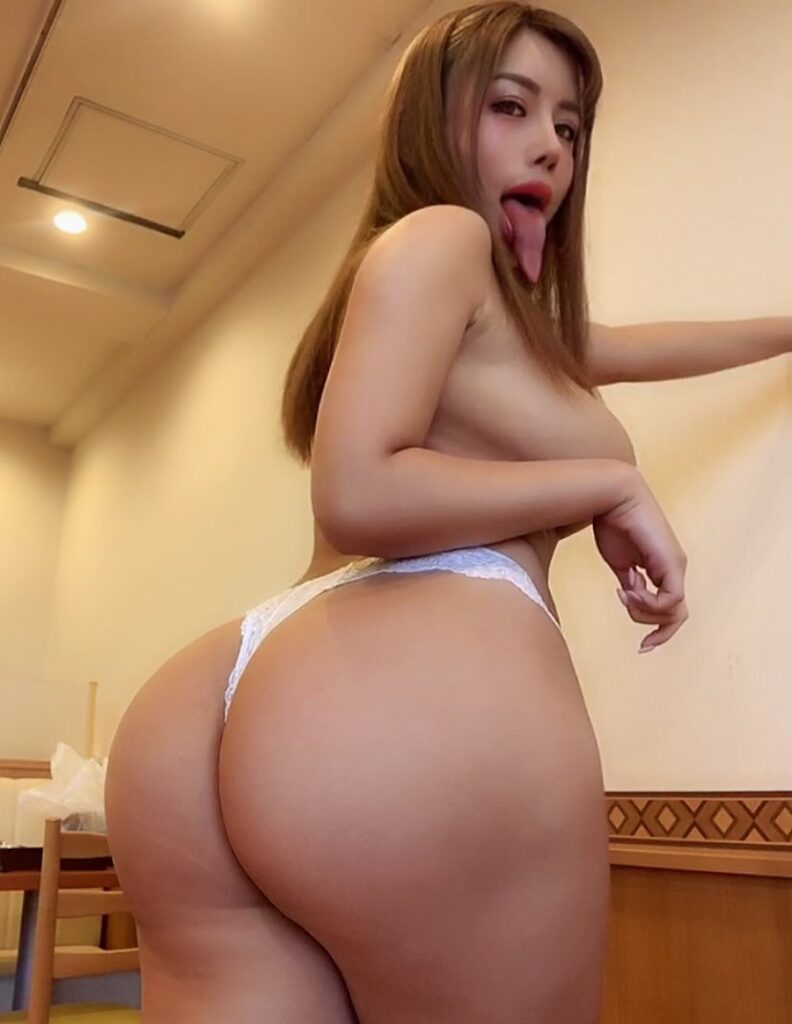 Maria Nagai must be one of the prettiest pornstars the Japanese adult industry has to offer! She debuted as an AV actress in 2015 under the name Kurumi Kashiwagi after graduating from high school. Nagai left the industry for some time and later returned under the stage name "Maria Nagai". Maria is half-Japanese and half-Filipino.
In 2017 she started training during the holidays and became a finalist in the hips division of the fitness competition. She loves men with big muscles – with thick chests and shoulders. In January 2021, she won first place in the Geo TV Adult News Media MANGO Big Breasts AV Actress Ranking.
8.  Kaho Shibuya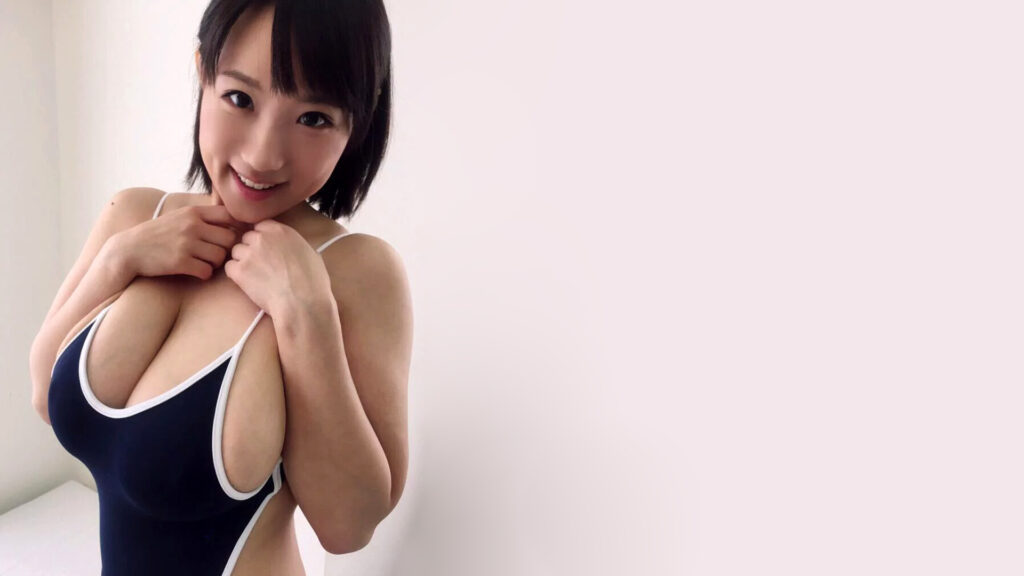 Kaho is one great inspiration in the adult industry and in her everyday life. She is a female IRL steamer and VTuber who streams in Japanese and English. Kaho is a Japanese multimedia personality and influencer, a former actress in JVA, voice actress, author, and former member of SEXYJ. She is currently a cosplayer, Steam on Twitch, host of her own radio show, and collaborates with many YouTubers.
She debuted in the industry in 2014, but she retired after only five years in 2019. Believe it or not, this beautiful porn star has also written a book, and she has a teacher's license as well!
7.  Yua Mikami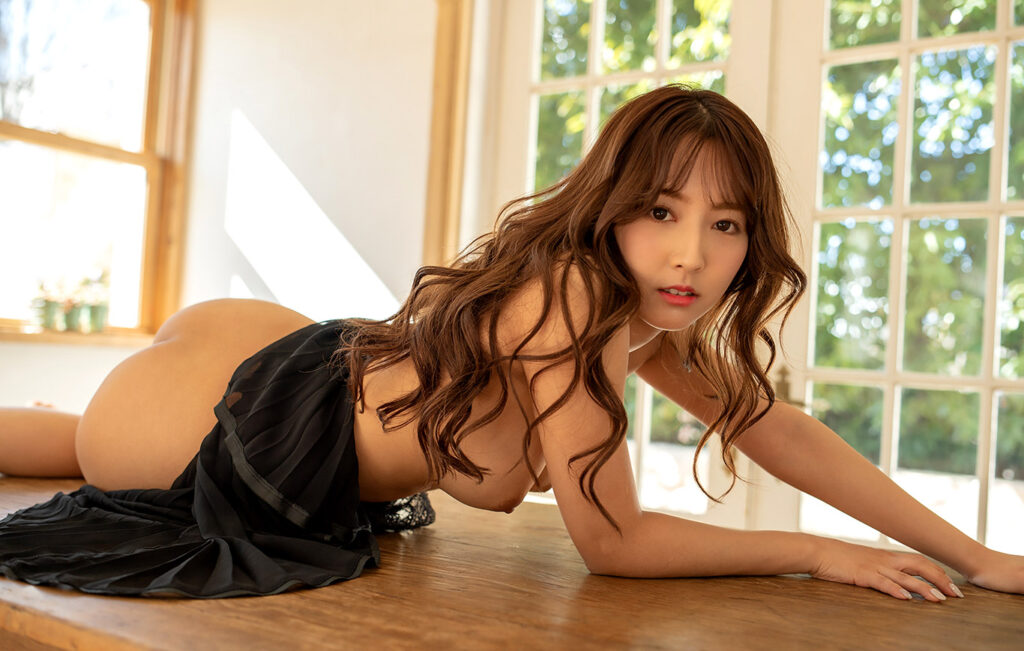 There is absolutely no chance that you have not heard of Yua Mikami if you are a fan of Japanese porn! Mikami Yua, a singer and an AV actress is also a member K-pop girl band HONEY POPCORN. She is also a former member of SEXY-J and SKE48 under the birth name Kito Momona.
Mikami currently performs under the S1No. She debuted in 2015 with the film"Princess Peach" which is maybe one of the best-selling porn videos in the pon industry in Japan!
6. Hibiki Otsuki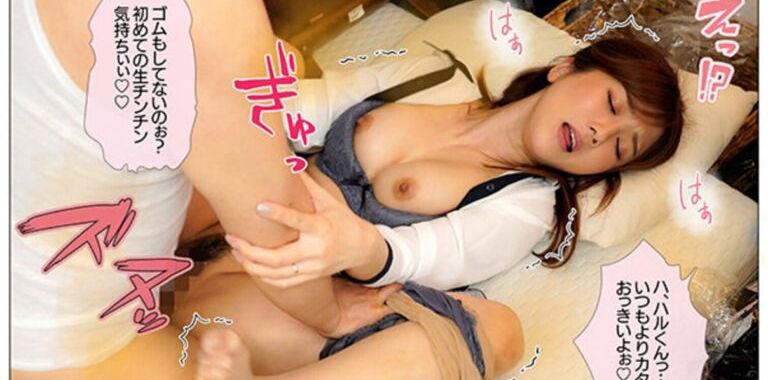 Hibiki is the golden girl of Japan! She is a Japanese porn actress and an idol musician. Active since 2008, Otsuki became one of the AV industry's most well-known and prolific performers, with more than 2100 credited AV appearances.
Currently represented by the AV agency T-Powers, she is also a member of the idol group T Project. She won the Best Actress Award at the 2016 DMM Adult Awards. This was a turning point for her career in AV. Her natural body and beautiful face will stop your breath, so be ready before you dive into the new adventure!
5. Shunka Ayami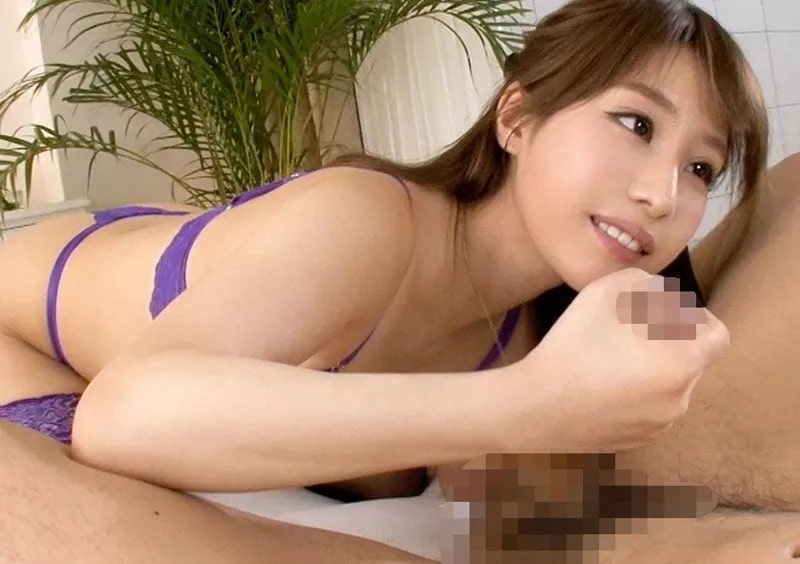 I gotta say, this model makes my horny thoughts go crazy! She is one of the sexiest women in this industry! Unfortunately, she decided to retire in 2019 after being active for about seven years. Everything is perfectly aligned when it comes to her body.
Her perky boobs, juicy ass, and curves you want to lick every day and night are her main attributes. She likes to be spooked a bit! Her favorite hobbies are watching anime and horror movies. No wonder why she likes those monster cocks so much!
4. Aika Yumeno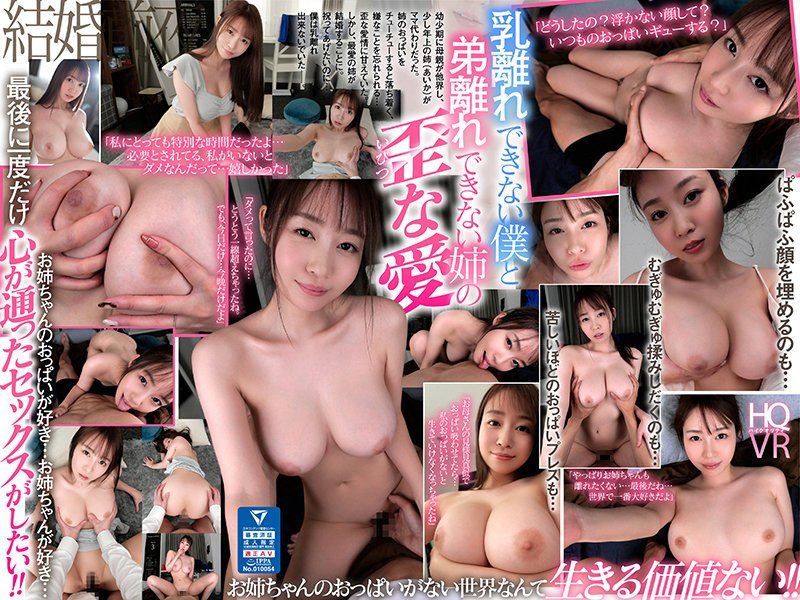 Is cute little school girl one of your fetishes? Aika Yumeno is more than willing to play that sexy role! This crazily attractive star is mainly recognizable for her G cup boobies that will make your heart skip a beat. The actress debuted in 2013, and she is still going strong with her performances.
Aika is only 4'11" in height, which means she is perfect at being a naughty little teen. Her moans are sweeter than any candy, and her angelic face will make you want to cum all over it.
3. Minori Hatsune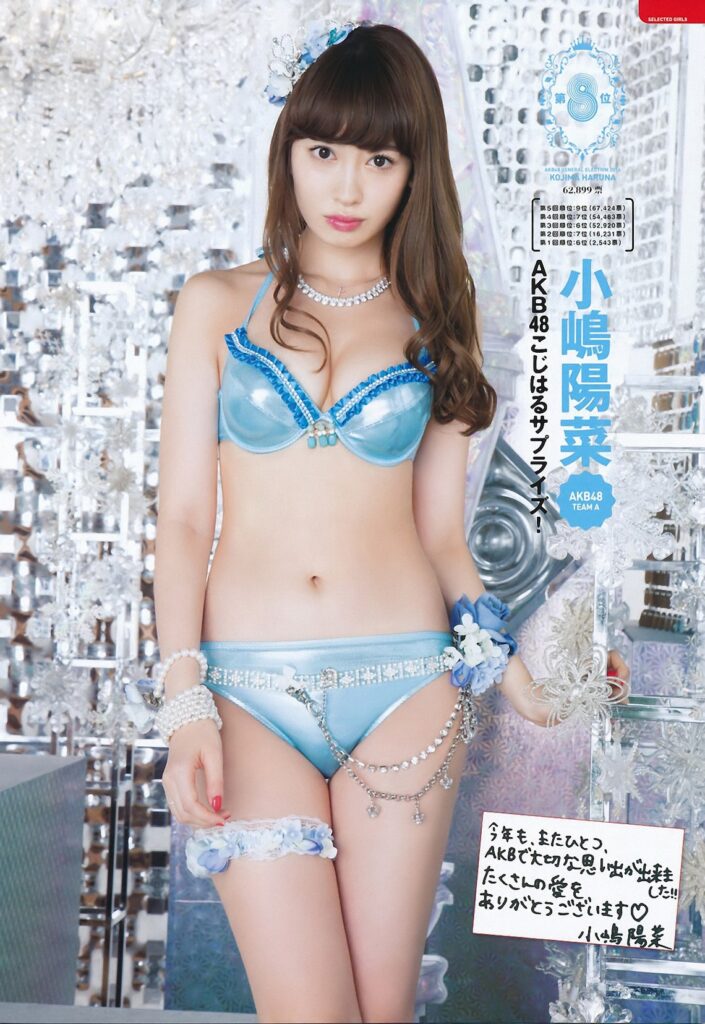 Third on our list is Minori Hatsune, who many believe to be the sexiest woman in the porn industry! Her perfect boobs are great for sucking, biting, licking, and other naughty things. Minori's eyes talk for her – you know she wants and likes to be fucked hard.
She was a member of BRW108 and Ebisu Muscats. Minori was part of the first generation that joined Ebisu Muscats and remained a member until its dissolution. Her porn is a great option when you want to explode with satisfaction repeatedly!
2. Julia Boin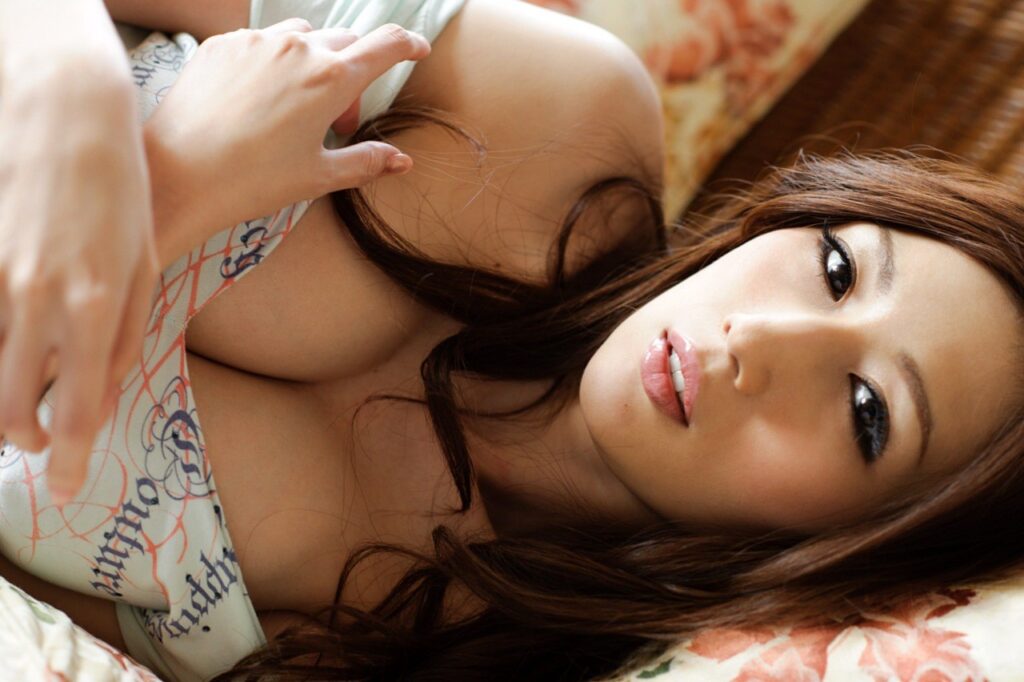 One of the biggest stars in Japanese porn is Julia Boin, that has made an international success! She performed under many names – Julia, Julia Boin, and Julia Oppai. Julia is 5'2," and she is very lean for her height. Her J-cup boobies will make you go crazy with desire!
She left college to pursue entertainment, which was a great choice! Julia Boin is a huge star today because she made a lot of progress and she made a lot of sacrifices. This bombshell is a huge celebrity with millions of fans around the globe who long to meet her. Since 2010, when she made her debut as an AV actress in Japan, Julia has been in more than 800 adult movies, making her one of the most active JAV actresses.
1. Eimi Fukada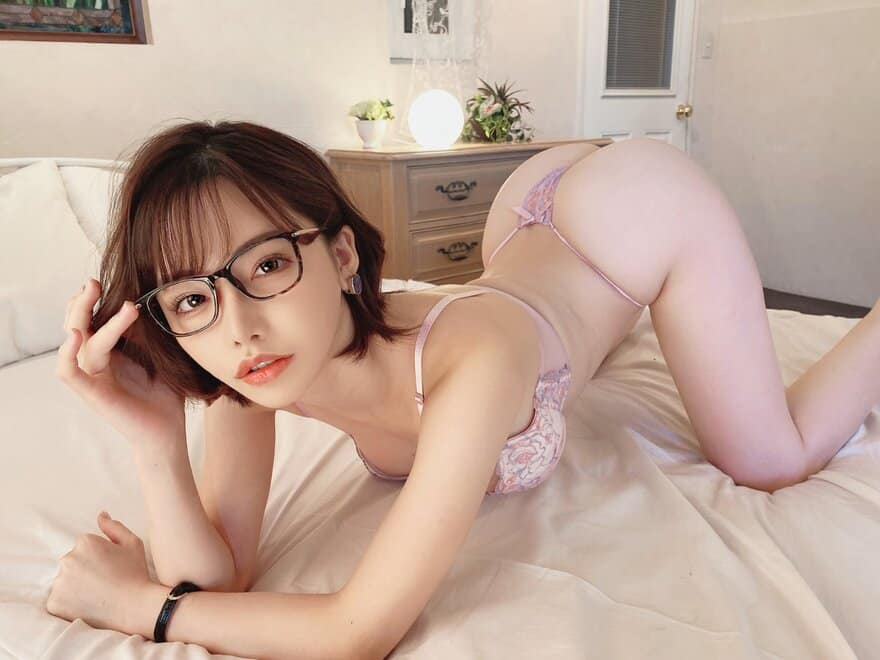 Well deserving of the first place on our list of the best Japanese pornstars is Eimi Fukada, best known for her glasses! This model with adorable features entered the adult industry in 2017. Her appearances in more than 200 videos make her one of Japan's most beloved AV actresses. In 2017, she was first known as Amami Kokoro, but a year after, she changed her name to Eimi Fukada.
She was wearing glasses for her debut, and most of her work required the same! Interestingly, she has poor vision and still wears glasses in real life. She has made wearing glasses her trademark, giving her the popularity she has today! Gorgeous girl was ranked third in the 2020 AV actress ranking based on sales. She opened her YouTube channel in January 2021, where she regularly posts and satisfies her fans' curiosity!
Difference between western and Japanese pornography
Japan's pornography is distinguished from Western pornography by its unique features. Japanese pornographic films are called "adult videos" in Japan. Japanese adult videos are also known as "JAV", which refers to the Japanese pornographic movie industry. In English, animated films are called hentai anime. However, in Japan, the terms "adult anime", "erotic animation," and "adult hentai" are more common. Japan's views about sexuality and culture are reflected in Japanese pornography. It explores a wide range of heterosexual, gay, and transgender sexual acts, as well as unique fetishes, paraphilias, and other fetishes. If you love some daring content and hardcore action, Japanese porn is a niche that will be more than effective in bringing you great pleasure!
Why do some Japanese pornstars go between censored and uncensored?
The Japanese porn industry produces pornographic content in a different way than industries in other countries. All of that is required because of the law in their country that declares that it is necessary to blur the genitals of actors who perform sexual activities in front of the camera. It is forbidden to show the public your private parts or pubic hair. That's why when it comes to Japan, you can often see their genitals being covered with a mosaic effect.
You might be wondering now, why is some porn uncensored then? Isn't it breaking the law? Well, Japanese pornstars often shoot scenes for the public outside of Japan. The porn videos they make for their global audience is not covered with a mosaic effect. If you are annoyed by those restrictions, you can almost always find your favorite star in the uncensored version as well!
Why do Japanese pornstars kiss weird?
Have you been wondering what is different about the kiss you can see on Japanese porn than other everyday kisses? The answer might actually surprise you! This happens because many Japanese pornstars find kissing even more intimate than having sex! They often think that the public watching them is not in for passionate and romantic kisses. The industry is driven by the fact that viewers like BDSM and raw sex, and they avoid kissing or overly affectionate kissing because they do not find it as important as the actual deed! Japanese people are not very pro to showing many loving emotions in public, such as kissing, so the culture plays an important part as well!
Why do female Japanese pornstars squeal?
Why Japanese pornstars moan like little girls is one of the most common questions that intrigue the bunches. The answer here would be again – the culture, kawaii culture, to be exact. Japanese people have an appreciation for things that are cute, innocent, and immature. This may seem strange to Westerners, but it is a common occurrence for Japanese men. Kawaii culture is the gateway to many people's sexual fantasies. Those fantasies revolve around women who are childlike, innocent, submissive or forced to submit. The fantasy is complete when the women are dressed up and made to appear young. The porn actress sounds more like a young girl in school, with her high-pitched moans.
The West sexualizes maturity. People do this by giving girls more mature sexual traits, such as big boobs or intense make-up. In Japan, it is, as you can see, the opposite of that!
Where to search Japanese pornstars?
Japenese porn offers a great variety of the hottest pornstars you can find in the whole adult industry. The great thing about JAV is that you have lists of all of their actresses that are easy to go through and find the ones that intrigue you the most. You can check out some of the sites that offer some of the best Japanese paid porn as well! Some of the most popular ones with lots of good content are Sex Japan TV, Japanse Femdom Videos, Hentai Pros, and Tokyo Slaves. Dive into this divine adventure and enjoy jerking off to some of the best Japanese porn out there!