Ultimate tips for solo play: activate your clit
Having a vagina has many perks when it comes to solo play. Women (or anyone with a pussy) have countless ways to jerk off with so many different parts between legs. No matter if you prefer touching your clitoris, sticking a finger or a toy in your pussy, or even asshole, I believe these tips on how to activate your clit will really benefit you. Think stronger orgasms and much more intense solo sessions.
I was not kidding when I said there are countless ways to bring yourself to a toe-curling orgasm. Stimulating your G-spot or A-spot will bring you amazing vaginal orgasms. If you like the rear end, anal orgasms can blow your mind. Clitoral orgasms are most people's go-to when it comes to solo play. And a combo of some or all of these is a guaranteed win.
Try not to focus on having an orgasm, though. I know it seems like orgasms are the whole point of jerking off, but they are not. The point is enjoying your body and feeling pleasure. You should keep in mind that for some women reaching that peak is not always so easily done. So, don't stress if you can't experience that enormous wave of pleasure every time. By saying that you must have an orgasm, you are only putting pressure on yourself, making it harder to get there. Myisha Battle, a sex coach and educator at AllBodies, suggests you should think about orgasms as a cherry on top, not the whole sundae. Still, these techniques will help you improve your solo sessions so you can have a flood of pleasure whenever you're touching your pussy.
Turn on your mind
So, pressuring yourself is a big no. Your mind should be relaxed. It can help if you make a steamy atmosphere. Turn on some sexy music, light the candles, fill the bath, put on some lingerie that will make you feel hot. Do whatever makes you relaxed.
And fantasize! Think about your favorite famous person or your sexy neighbor. Also, know that you don't have to think about particular people; you can imagine just the acts. Picture the pleasure you would feel from someone's touch. You will instantly feel those tingles along your spine.
Turning on your imagination is just one way to get you in the mood. You can also explore various porn movies or erotic literature. Audiobooks are also excellent for activating the mind. They will let you hear steamy sounds, such as moans, screams, the sounds of spanking, squirting, etc., and you will need to fill in the visual picture with your imagination. You can also try sexting. Juicy photos and stimulating chat will make you wet in no time.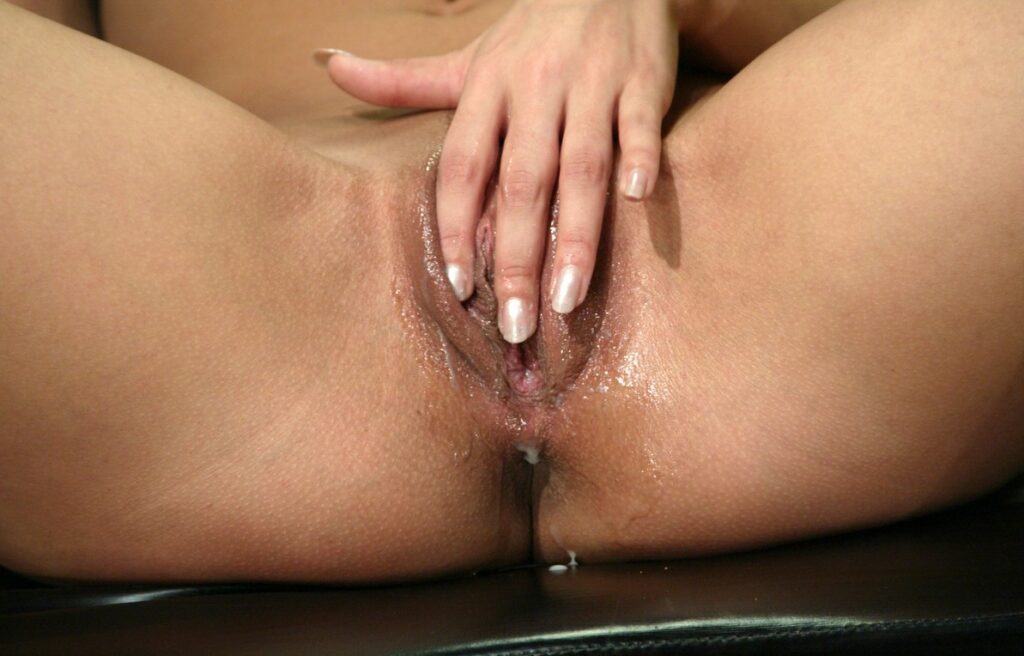 Vanity is not a sin
You are a sexy goddess! You can be your own turn-on. Sit in front of a large mirror, spread your legs, and take a look at that beautiful place between them. It's arousing looking at the movements of your hands while they caress your curves and activate your clit. Masturbate in front of the mirror and pay attention to the faces you're making from all the pleasure.
If you feel adventurous, you can even film yourself while jerking off or fucking and use that video for future solo sessions. That can be your personal, unique porn. Trust me, it's hot seeing yourself in action.
Try different moves to activate your clit
Some of the most common movements that feel fantastic on the clitoris include rubbing it up and down, side to side, rapid pulsating (pushing), and circular motions. Feel free to combine these moves or to try some completely different ones. Rubbing your clit back and forth diagonally with two or three flattened fingers can bring you a lot of joy.
Circular motions offer various sensations. Rub the top of your clit with a finger or two in a circle with desired speed and intensity. You can double the fun if you use one hand to circle over the clit faster and the other to slowly circle around the opening of your pussy.
Light taps on your clit can send multiple ways over your entire body. You can go fast, giving your junk quick pecking sensations, or you can rub a little with every tap. If you like it rough, add more intensity, and it will feel like spanking.
You can rub the outer area first and then move your fingers along the outer and inner lips of the vulva. Massaging the hood of your clit (flappy skin over your clit) is also a great way to stimulate yourself. Grip it between your thumb and pointer finger or move it up and down (like giving a handjob).
You can make a V shape with your pointer and middle finger and push them around each side of your clit, rubbing them back and forth along the clit's base or up and down (like playing piano). You can also do that with both hands, Use the pointer fingers of each hand and rub the base of the clit. You'll see that the sensations of using one hand and two hands for this motion are very different.
Run your fingers along the inner lip, all the way to the vagina. You don't need to limit your solo play to only one body part. Explore your wet pussy with a finger and use its sweet juices to lubricate your clitoris. The vaginal secretion will make it slippery, so rubbing will go smoothly. (You also can and should use lube to reduce friction and make jerking off more pleasant. Yes, your pussy will get wet and self-lubricate, but that is sometimes not enough, so lube can be helpful.)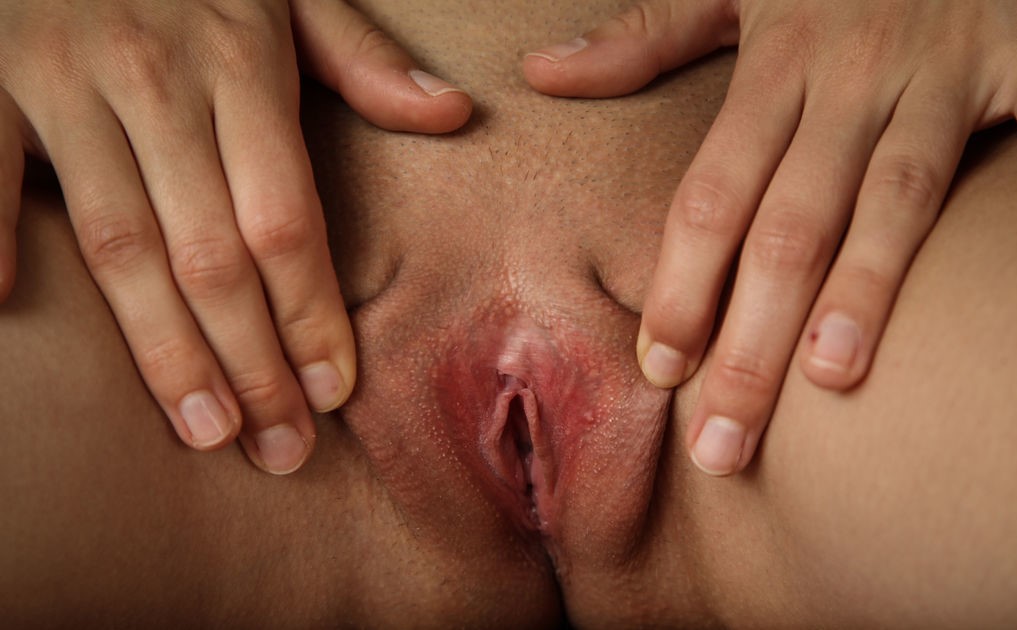 Make it more interesting
I don't know if you've heard about temperature play, but it can activate your clit in the most sensational way. It's kinky and highly stimulating. If you get turned on by cold temperatures, you can use ice cubes. Rub them over your nipples, down over your belly, and along your labia. You can also wash your hands with cold water right before you start touching yourself. There are also cooling lubricants you can try. Putting your glass dildo into a freezer before the solo play is also a way to heat things up by cooling them.
In the opposite case, if heat turns you on, you can invest in heated sex toys. Or, you can direct the hot water from the shower to your pussy. The water pressure will heat your sensitive parts and stimulate them with vibrations.
The shower is an excellent choice for jerking off even when you are not playing with the temperature. The water pressure feels great when it massages your clit. If you have a shower with a massager head, even better! Use it to apply more stimulating pressure to your vulva that will lead to the most intense orgasms.
Activate your sexy body
I've already mentioned that you don't need to limit your solo play only to your clit. You have two hands, so you might as well use them. Rub your clit with one hand and use the other to stimulate the magical spots deep inside your wet pussy or asshole.
However, that is not all your body has to offer. Neck, inner thighs, ears, belly, and nipples – it all feels very satisfying to touch. Go over your body with your hands and feel it up. Squeeze your nipples or tug them tenderly or roughly if that's what you like. Tummy is also quite a sensitive zone for many people. Rub it with your free hand or press on the lower stomach. It feels amazing!
Use toys to activate your clit
Fingers are not your only tool when you want to activate your clit. Sex toys can improve your jerk-off session, and there are many types of them. Along with dildos and vibrators that look like big cocks and are meant to thrust your pussy deep, there are also some toys specialized for the clit. Of course, you can use a typical dick-shaped vibrator to stimulate your clitoris by placing the vibe over your crotch. Still, you will find clit toys even more satisfying. Toys for clitoral vibration come mostly as bullet or wand toys. Bullets will give you better precision, while wands can cover a wider area.
Clitoral suction toys are one of the best inventions of the sex toys industry. These devices have a little hole for your clit. Keep in mind that this sucks in just the pear-sized part (the clit in a narrow sense), not the entire clitoral structure, which is much larger. Anyway, these suction toys create a vacuum around your clit and spice things up with vibrations and pulsation. That feels better than the best pussy licking you've ever got. You can also choose combo toys for double pleasure. They come in various shapes and stimulate your clitoris while plowing your pussy simultaneously. Butt toys are also nice additions to your solo play. You can wear butt plugs, use anal beads, or fuck yourself with an ass dildo, all while stimulating your clit with the other hand.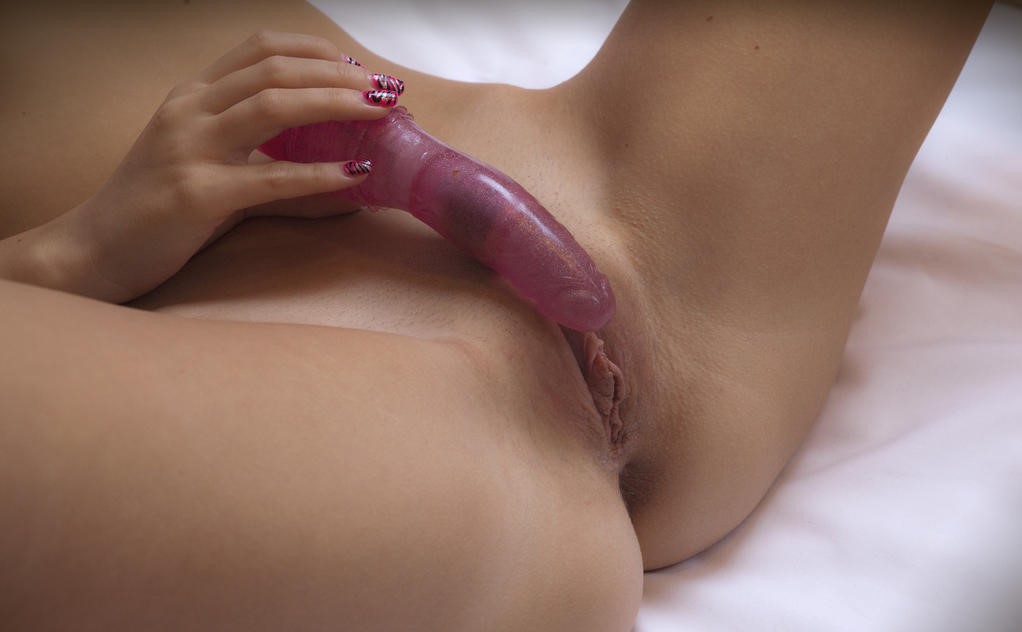 Activate your clit in a fresh way
Doing the same thing every time you jerk off can get a little dull over time. That's why a little change can make your solo sessions more enjoyable. If you always use toys, try masturbating only with your fingers, and conversely. Switch it up with some new moves and change the tempo; don't always go for the actions you know are the quickest way to orgasms. Try new techniques or places. Instead of doing it in the bed, try it in the bath or on the floor.
You can also change positions. There is no reason to always do it while lying on your back. Standing positions with spread legs can also give you easy access to the clit. You can also try riding a vibrator. Put any type of vibrator on the bed, sit over it like you're straddling your partner, and rub your clit over it by making back and forth movements. Maybe you will find that simulating other fucking positions turns you on as well.
It sounds like something only teen virgins do, but dry humping can be very arousing at any age. Your clitoris is very sensitive, so you can stimulate it over your clothes as well. Rub it over your panties as foreplay to masturbation, or try reaching the orgasm solely by touching the clit like this. Another thing that grown women can learn from teens who just started exploring their sexuality is pillow humping. Since the clit is an external organ, you can grind it (and the whole vulva) over a pillow, stuffed toy, dildo, vibrator, or anything else you find pleasurable. Ride it like you would ride a hard cock, or lie facedown and grind over it, and it will feel wonderful.
No matter how you do it, keep in mind that jerking off is not only about getting off but about enjoying every second of it. Activate your clit and spice things up with different techniques and positions, and you will have orgasms more intense than ever before.
Stay updated with our NaughtyBlog and catch up with the best Porn Discounts and Porn Deals on the market!