How to make the first move? Stop being shy!
Your date is about to come over, and you can already feel the itching in your pants, your junk ready for some hardcore action. They look so hot when they appear on your door, and you feel like your legs are shaking from the excitement. Still, you wait for them to make the first move. And you wait as they talk about some random stuff, possibly waiting for you to initiate sex. You both just sit there expecting, and nothing happens.
That doesn't sound good, does it? Sure, you had a lovely time talking and just spending time together, but you both wanted to fuck and ended up jerking off alone after the date. Why? Because neither of you knew how to make the first move. Well, lucky for you, I'm here to help. With my advice, you can overcome your shyness and have mind-blowing sex on your next date.
Rejection is possible when you make the first move
Before I start handing over tips, I first need to help you adjust your mindset. Just like you need to be confident and believe in your success, you also need to prepare your mind (and ego) for rejection. That means understanding that no means no.
Making the first move is about letting your partner know that you want to fuck and creating a desire in them. It is possible that they are not thinking about sex at the moment and that your invitation can create a spark that will get them in the mood. However, initiating sex does not mean convincing them to do what you want when they're not up for it.
Think of it this way. The first move is when you let them know you're horny. The second move is up to them – they can either show they are excited too or shut you down. If the latter happens, you need to respect that and give up because consent is crucial.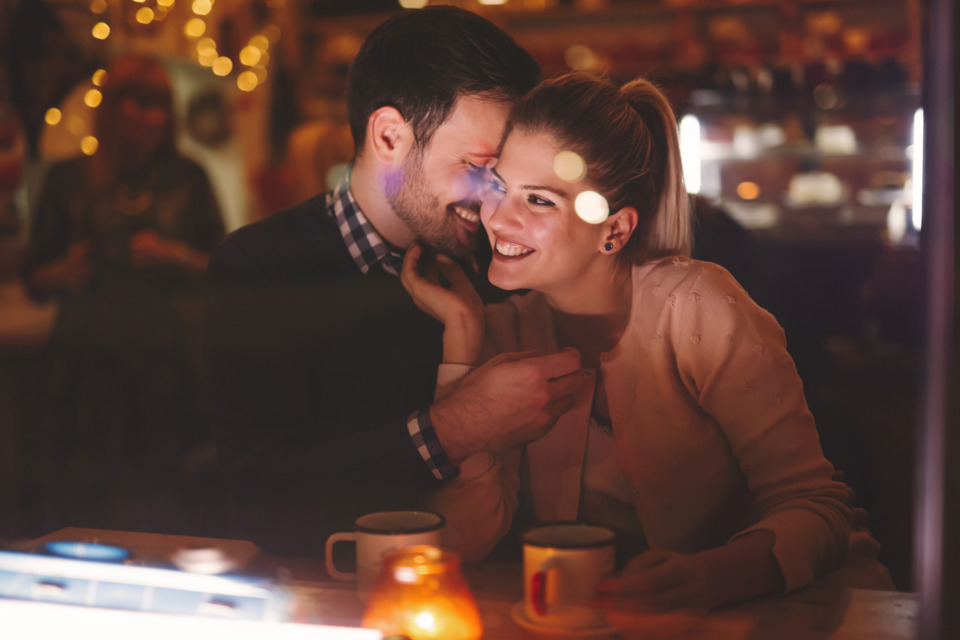 Different preferences
Unfortunately, there is no works-for-all kind of method. There are differences in the approach based on your relationship status. You can't initiate a casual hook-up in the same way you would initiate sex with your long-term partner. Also, different people prefer different approaches.
Some people like it when you initiate sex verbally, and others like it when you do it with erotic touches or flirting. Whether you're going to make the first move directly or subtly, depends on what will have the best effect on the person you want to fuck.
Some people even like being told what to do, so if your partner is into submission, you can "demand" that they strip or get on their knees. Keep in mind that you should only do this if you previously discussed it with your partner, and they said they would be turned on by it. Otherwise, they might feel offended or threatened by such a rough or mean approach.
Be straightforward
Be clear about what you want. It prevents misunderstandings. Plus, if someone is not thinking about sex at that moment, giving them a hint of the steamy scenario that can happen will help them get in the mood.
Tell them what you want to do to them and how good they will feel. Say how you want to get down on them and make them scream with pleasure. Remind them how great it felt when you tried that new position last week and ask if they want to do it again.
Whispering to your partner: "You have no idea how much I wish to feel your hot body against mine and drill your hole" is much more motivating than saying "Hey, babe, wanna fuck?".
Turn them on
Everyone likes to feel wanted. Let your partner know how sexy they are and how much you want to give them pleasure. Don't say you want sex; say you want sex with them. It makes a big difference.
Also, you will want to make the seduction as personal as you can. Of course, that is harder when you don't know someone that well. Still, you can use what you have. Tell a hottie you met in a bar that you like the way they move. Or tell someone you like the way their shirt accents their curves or muscles.
A way to test the waters is to try sexting. Plus, that is excellent foreplay that will make both of you eager to tear down each other's clothes the second you get together. Let's see how to get started with sexting. You will want to begin with something flirty, with not too many juicy details. If they respond something similar, you can let the conversation build up and add more specifics about what you want to do. If they respond with "lol" or "crazy weather today" or try to shut down the conversation, don't push it.
How to make the first move in a fling
Although sending a "U up?" text to your occasional fuck buddy after midnight will probably get you laid, there are better ways to do it. Try with "I haven't fully explored your junk with my mouth last time. Why don't you come over and we can fix that? " or simply "It felt amazing having you inside my hole / being inside of you, and I would like us to do it again". That can be useful if they are tired or had a bad day and need a good motivation (the promise of a mind-blowing orgasm) to come over. The point is you don't have to wait for them to call you.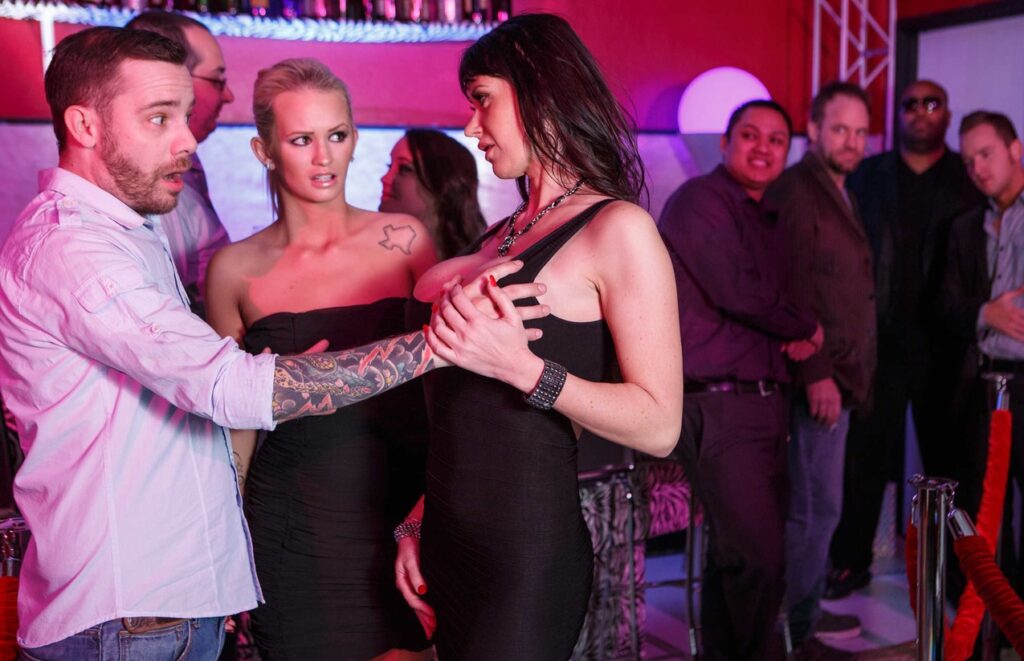 Picking up someone in a bar
This is a problem for many people. You see someone hot in a club; you might even have the guts to go talk to them, dance with them, or offer to buy them a drink, but what next? How do you tell them you want to take them home and throw them on your bed for hardcore all-night banging? Or you just want a quickie in a bathroom, and maybe they would like that too, but you don't know how to ask.
It's good to start with small talks. Then, see if they're single, or their relationship is non-exclusive. If they're available, be open about what you want. Don't promise the world if you only want a one-night-stand. You'd be surprised to know how many people (of all genders) are looking for casual flings.
You can say something like this: "I loved watching you move your hips on the dance floor, and I would like to see you move like that in my bedroom. But I want to be up-front, I'm looking for something casual, and I want to make sure you're okay with that." In case you want to date that person, you can say: "I really enjoyed kissing you, and I would like to show you what else I can do with my tongue. We can go to my place right now and see where things can go in the morning."
First moves in online dating
Almost everything that you can say in a bar or club can also be applied in online dating. Also, sexting seems like natural development in a conversation here. Start with light flirting, and when things heat up, suggest you meet on Thursday and see if that pussy licking, barebacking, or any other sex act you talked about, would be as thrilling as it sounds. Don't forget to be open about your intentions and about what you want to do. Maybe you prefer not using a condom, and they don't want any raw action with new people. There is no point in meeting if wearing rubber or not is going to be a deal-breaker.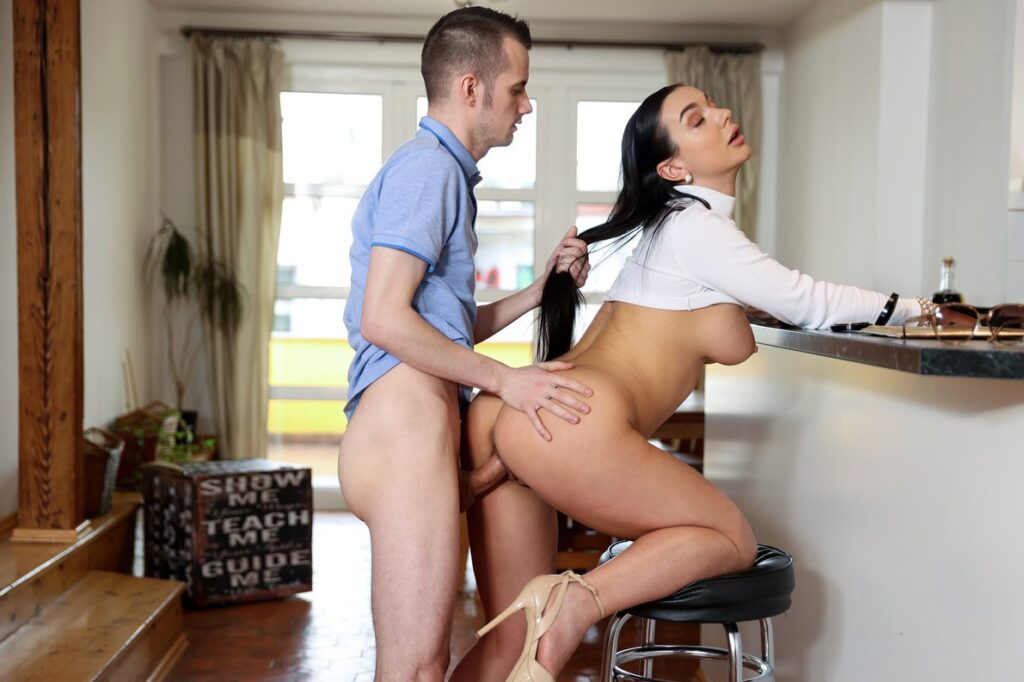 How to make the first move in a new relationship
Let's say you've been on a few dates with someone, made out a bit, but you haven't fucked yet. How to initiate it without being pushy? Since everyone has a different idea of how long you should wait before having sex in a new relationship, you should feel the pulse first. Bring up that question casually but openly. Or, you can say: "It feels so good to kiss you. What do you think about moving to another level?" It seems so simple, but many people feel awkward when they need to say something like that out loud to someone. You can overcome that shyness and awkwardness if you keep in mind that it's completely normal to ask something like that and that they possibly want it too.
Assuming that went successful and you continue to date and fuck, what's next? The relationship is still new, you're still getting to know each other, and you still feel nervous every time you want to invite them for sex. This is the phase where you learn about each other's preferences. Who usually makes the first move? What kind of invitation do they like? What positions, which locations, etc.? Pay attention, and if you can't figure out something, don't be afraid to ask openly.
For example, you wish to ask them to lick your asshole, but you don't know how they would react. Start by talking about the sex acts that you already did together, and move to other acts. Don't wait until you're horny and already half-naked to ask. Instead, to it over dinner or during a walk. Or, if they mention something similar, or you see something like that in a movie, use the chance to start that subject.
Breaking a sex routine in a long-term relationship
Fast forward a little into the future: you are in a committed relationship. You and your partner are regularly banging your minds out. It's also possible that things have slowed down, and now you fuck once a month because of the work, kids, and other everyday responsibilities. Whatever the case, sex became something you do routinely. Maybe they are always the one who makes the first move, or you only have sex on Wednesday night, or it's been two months since the last full-on fucking session, and you want to make things moving.
Let's say you both happen to have unexpected free time one Friday morning and you start to imagine bending them over the dining table and thrusting them deep with your cock/dildo. How to propose that? Well, you can use any method I've described for initiating sex with new people. It will be even easier now because you know what they like. If you don't, take this as a sign you should finally learn.
Don't be shy
I hope these tips will help you make the first move, so next time you want to have sex, you don't have to wait for them to initiate it. Feel free to use the lines I suggested or make some on your own. There is a chance that your partner also wants sex but is afraid to ask. If that's the case, imagine how many fucking sessions you're missing because of that. Stop that cycle, dare to ask, and enjoy all the orgasms that will come.
Stay updated with our NaughtyBlog and catch up with the best Porn Discounts and Porn Deals on the market!