Top 10 hottest trans pornstars
Caution – continuing to read this article might make you fall in love! How wouldn't you when these top 10 hottest trans porn stars look amazing and are insanely talented? They are all gorgeous and have quite unique personalities. Still, they have one thing in common – a smoking hot body with a hard cock and perky tits. These babes are, in my opinion, some of the best MTF trans models in the porn industry.
10. Jessica Fox
With a cute face, soft tanned skin, and perfect boobs, Jessica Fox has been stealing everyone's attention since her debut. She has appeared in numerous scenes across various productions that feature both trans and other themes. You will see how skillful she is both as a top and the bottom, hooking up with hot men and sexy women. This petite Native American has garnered awards for her performance, such as the TEA's Best DVD performer. Typical for her is wearing sexy black lingerie. Jessica loves fashion, and you will often see her in sexy bras, corsets, garter belts, and long stockings.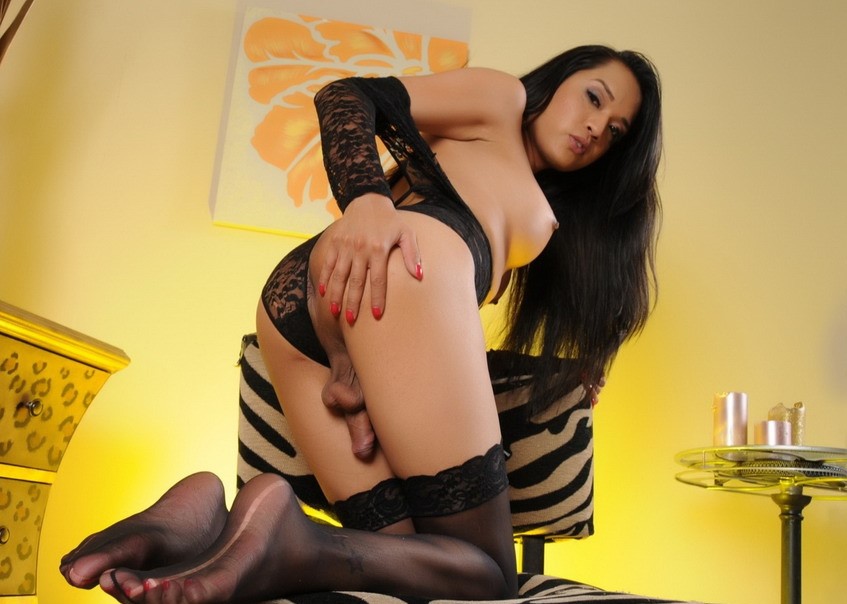 9. Foxxy
If you have seen Foxxy's career path from teen star to MILF, you know how fantastic she is. All her life, she was into dancing and acting, which really contributed to her performances. Foxxy has earned her nickname The Small Wonder thanks to her 5'2" height. Her toned skin and perfectly shaped legs are just a bonus to her big bouncy tits. She has worked with some of the top productions and excelled in scenes where she takes a stud's big cock in her tight asshole. Seeing her own dick hardens as she is pounded from behind is always entertaining.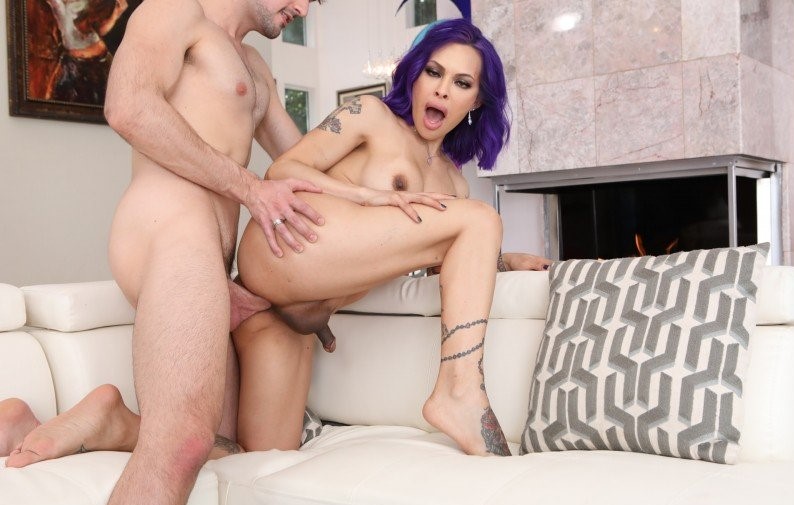 8. Alexa Scout
This self-proclaimed pansexual entered the porn industry as soon as she was legal. You can find her amazing performances on many trans-themed sites and on her own platforms, such as Only Fans, as well. This brunette with natural-looking tits loves to fuck anyone, no matter their gender or gender identity. Alexa Scout always gives her best to look good, even when she is fucking her mind out.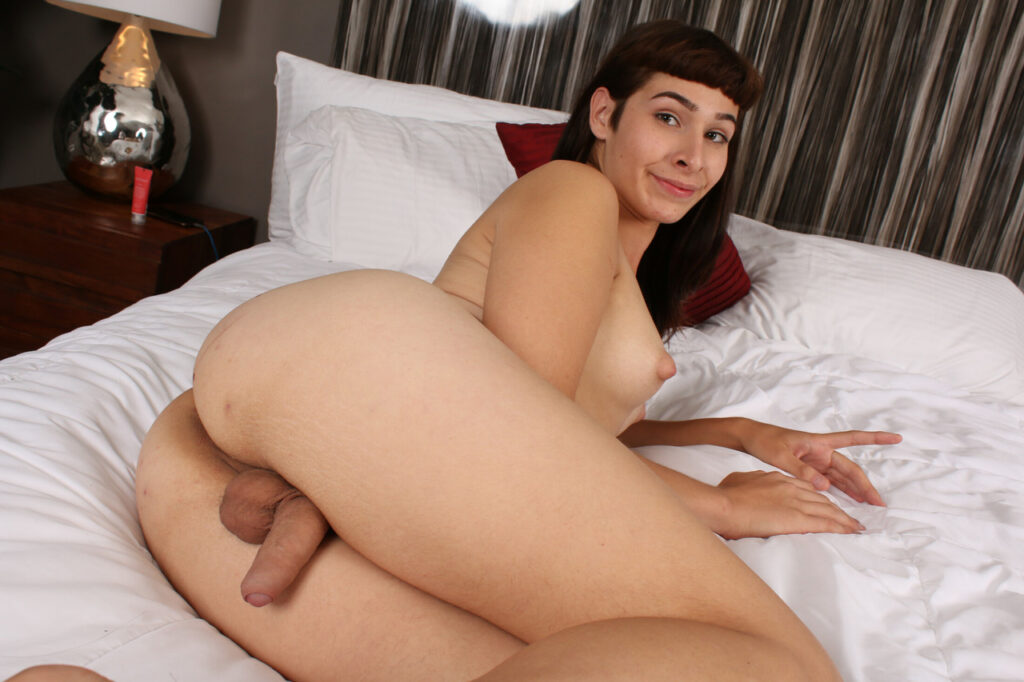 7. Eva Paradis
Eva Paradis is an Italian babe who can easily classify as a MILF. She has only been doing porn for a couple of years, but she already has quite a number of fans. Her sexual appetite is one of the things responsible for her insane popularity. Those melon boobs of hers and incredible tattoos also help. Even though Eva comes as both dome and sub in her scenes, she prefers being the dominant one. She has even been awarded a few times for her performances.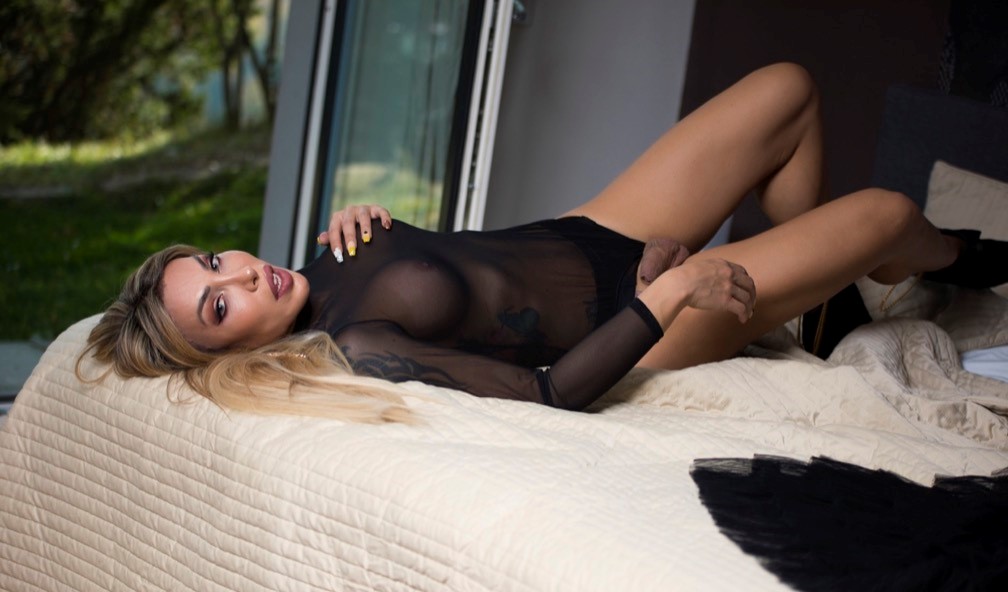 6. Aspen Brooks
There is no dominatrix as good as Aspen Brooks. She is not a cute petite babe. This 6 feet tall brunette proudly wears her massive cock and even bigger tits. Aspen has been dominating men and women on screen since she was 19 years old. There is nothing this Swiss model does better than putting sissy boys and petite girls into submission with her thick dick.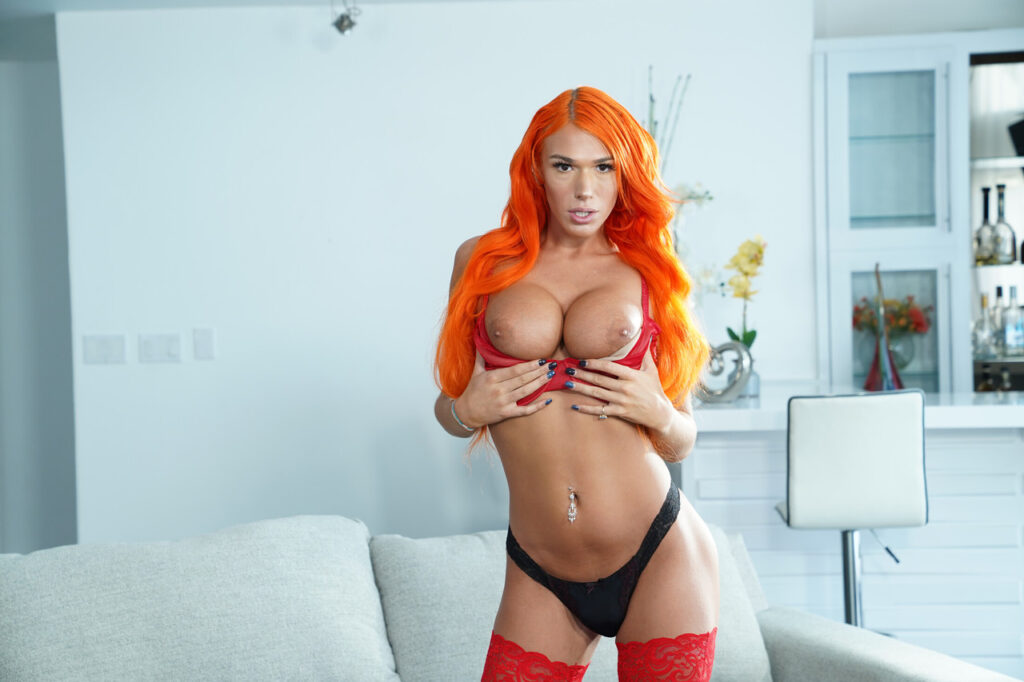 5. Jane Marie
The TS queen of ink and piercings. Jane Marie is a truly charming woman with perfectly toned skin and luxurious curves. She got into fucking on the screen as a teen model when she was 20 years old. With her petite body and height of only 5'5", she looks quite delicate. Even when she is involved in the nastiest activities, her movements remain graceful and refined. All that aside, what makes Jane really incredible are her tattoos and piercings. From her arms, legs, and nicely shaped torso, beautiful body art makes her look even hotter.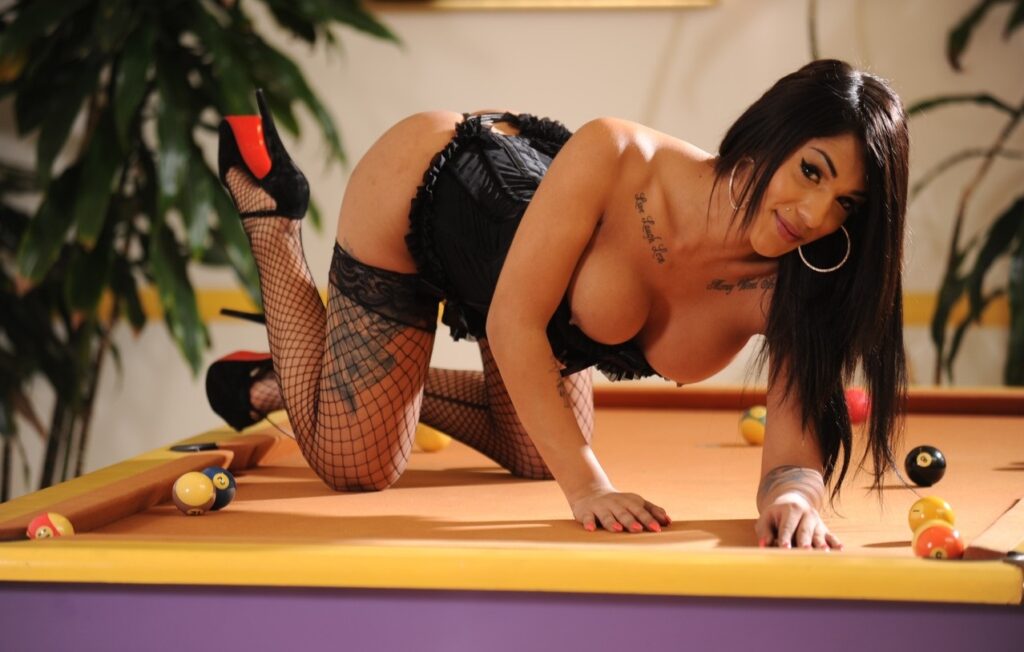 4. Bailey Jay
Bailey Jay has the perfect mix of an innocent nerdy look and naughty nature. Her voluptuous curves and huge melon boobs are accompanied by her hipster look. Bailey is into Otaku, Manga, and Cosplay, and she posts a lot of content for fans with similar interests. She has worked with many productions, but now she mostly posts on her own website and Pornhub and Only Fans profiles. This vixen has even received the AVN's Transsexual Performer of the Year award a couple of times in a row.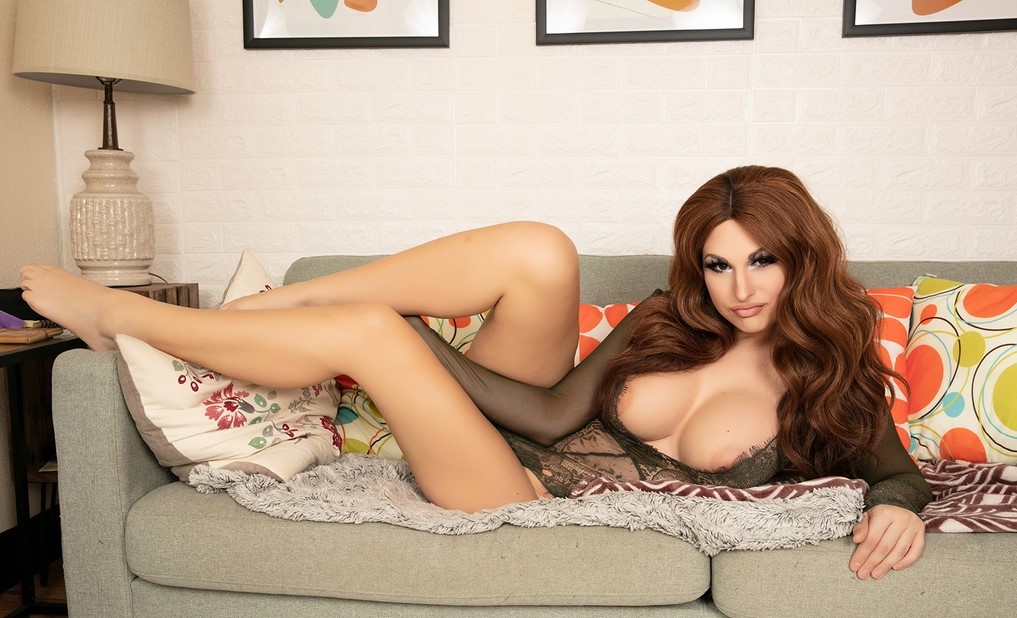 3. Natassia Dreams
She may as well be the woman of your dreams. Natassia Dreams is an ebony goddess who has been in the business since 2004. Her flawless dark hair and long legs compliment her curvy body, inked with beautiful tribal tattoos. She excels in hardcore stuff and looks amazing while her tight hole gets pounded. Her highly entertaining performances got her the TEA's Lifetime Achievement Award. Natassia is not only an excellent adult performer but also a fashion model who likes to flaunt her gorgeous body on the runway. What I also like about her is that she is a vocal trans activist. I don't know if she is more loud when she speaks for trans people's rights or when she screams from the pleasure of having a huge cock in her ass.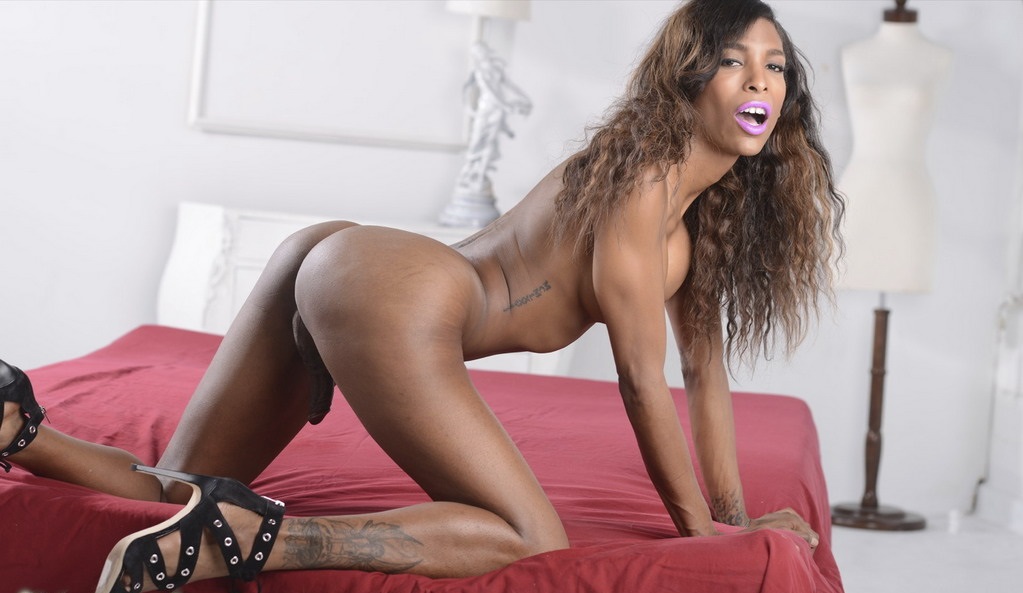 2. Emma Rose
Emma Rose is a beautiful blonde with full lips that look thirsty for some hard cock. She is relatively new in the industry. She started doing porn in 2020 and quickly became popular. No wonder, with that tight body of hers and a very busy filming schedule. Most of her scenes involve some hardcore fucking that stretches her ass and leaves her screaming from immense pleasure. Another interesting thing about Emma is that she is an exhibitionist. She enjoys being naughty in public and feels best when she is naked.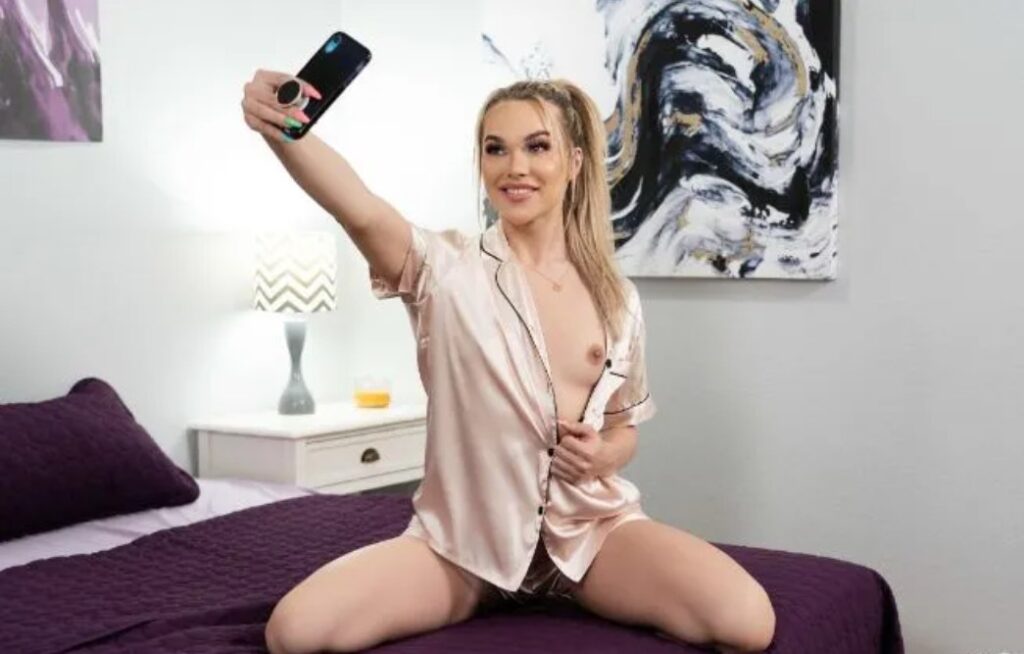 1. Aubrey Kate
Ever since she transitioned from modeling to porn, Aubrey Kate has captured everyone's attention. She even got several nominations and awards for her steamy performances. Aubrey can handle being dominant when she needs to, even though she prefers it when hot studs fuck her into submission. You won't see her pounding on a cisgender girl's pussy, as she is interested in men both on and off the camera. Still, she has some great scenes with other MTF trans models. This beautiful blonde with big blue eyes and bouncy tits is a true girly girl. She likes rhinestones, fluff, country music, and anything in pink. One of the reasons Aubrey's performances look so amazing is that she was a gymnast before acting and modeling. That has made her body extremely flexible and allowed her to fuck in many kinky positions. To keep herself in shape, she still takes dance classes and tumbling. Her tight and sexy body can bend in so many ways, giving you a perfect view of her curves and a big cock.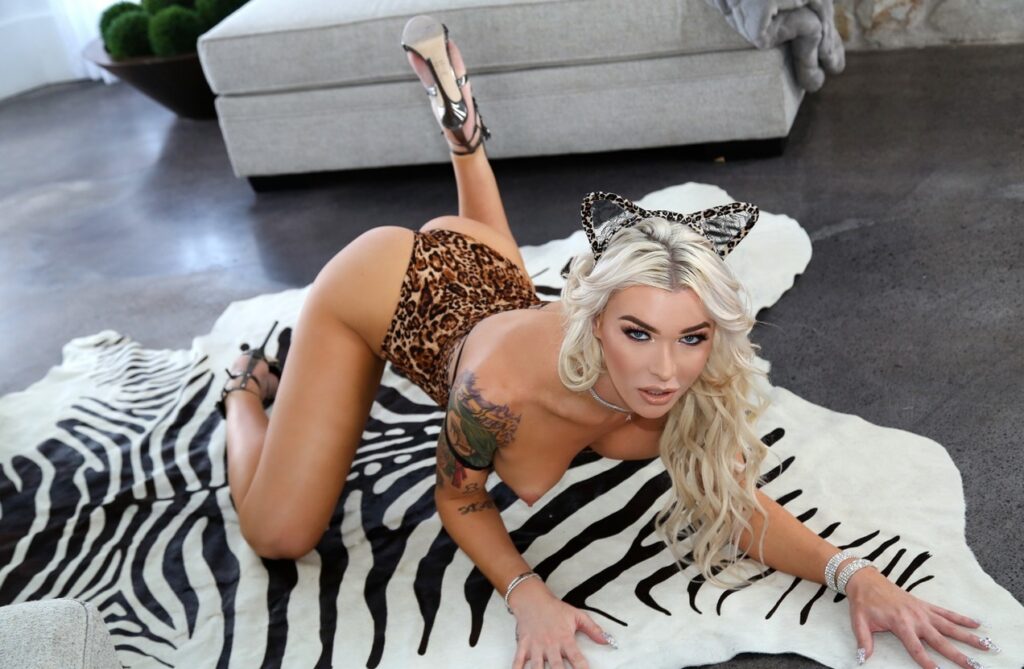 Stay updated with our NaughtyBlog and catch up with the best Porn Discounts and Porn Deals on the market!