Increase the excitement with dirty talk
Are you looking for a way to make your fucking sessions more fulfilling? Well, you can increase the excitement with dirty talk. I'll help you get started.
First things first, you'll want to make sure you and your partner are on the same page. Using words that can trigger someone in a bad way will only ruin the mood. So, before using risky words like slut, slave, or pussy-boy, discuss it with your partner.
Keep in mind that dirty talk doesn't necessarily need to be vulgar. Regular or vanilla words can also turn up the heat if you know how to use them. Talking dirty is about saying anything that makes you and your partner hard/wet. What makes something sound dirty is not only the choice of words but the effect it causes, the feelings of arousal, the pictures that appear in your mind when you hear it.
Just relax
If you are new to dirty talking in bed, you might feel nervous or find that you don't know what to say. The key is to act confident, and you will almost instantly feel more at ease.
It's crucial that you are comfortable with what you are doing. There is no need to say stuff that doesn't make your junk tingly just because those are "the right things to say". There is no right or wrong in dirty talk. The only right things are the ones that bring you pleasure.
Plus, you can always say that you want to stop or try something different. Even if your tongue ties up, you can just say: "Sorry, I'm nervous, let's try again" or "I'm so turned on for you that I don't know what I'm saying".
And if you don't know what to do or how to start, you can ask questions. "How do you feel when I touch there?" "How can I please you?" "What would you like to do to me?" Use questions when you get stuck or can't think of anything arousing, and let your partner give you an idea.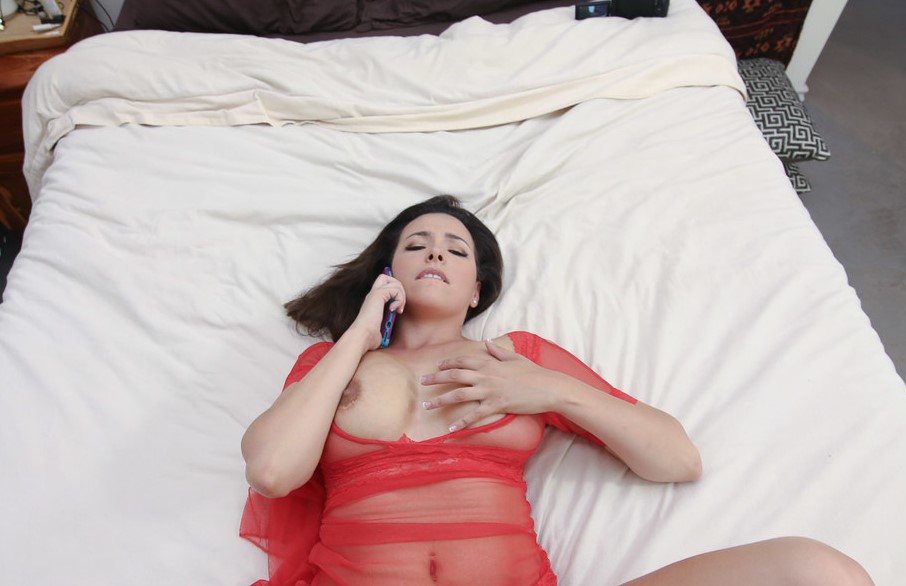 Activate all senses
How exactly to increase the excitement with dirty talk? The best way to start is to describe what you're doing or feeling, or what you want to do or feel. You can use all five senses to express that. Say what you are hearing, seeing, smelling, tasting, or feeling by touch.
"Your moaning turns me on" is an example of using the hearing sense for dirty talk. "I love the smell of your skin." "I can't wait to taste your pussy/cum tonight." "Your hands feel so good on my skin/cock/neck." Even something as simple as "Babe, you look smoking" can be a major turn-on.
Increase the excitement with dirty talk in person
There is nothing that feels as good as when you're close to your partner, your lips whispering to their ear, your breath causing the hair on their neck to tingle… You can bring your steamy sessions to the next level by saying some of these lines:
"I can't wait any longer. I want you inside of me."
"God! I'm so hard right now."
"I want to feel how wet you are."
"I want to fuck you hard."
Sometimes, just one word is enough. "Harder! Faster! Yess! Right there! More! Please." Those are all powerful motivators. Based on them, your partner knows that you are enjoying. Plus, they tell them what they should do to you and how they should do it.
Dirty talk is not only fun when you are already naked and sweaty. You can use it as foreplay or to create the mood. Let's say you are out with your partner. You can create the desire by saying: "I can't wait to get home and rip off all your clothes" or "You are so hot I want to take you right here in front of all these people".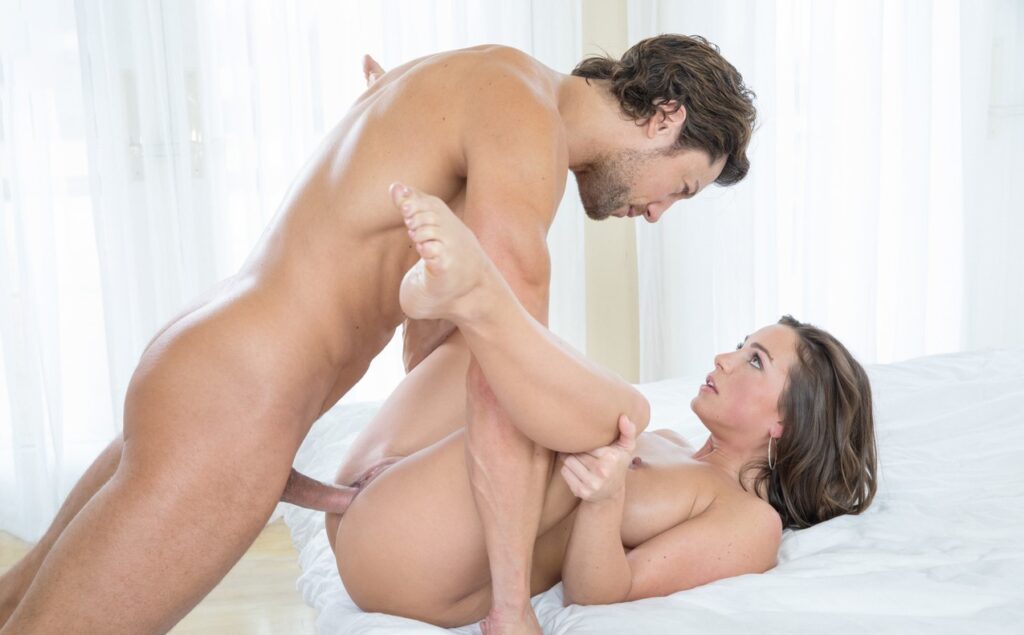 Long-distance dirty talk
It's hard not being able to touch your partner whenever you wish. In these situations, you can not only increase the excitement with dirty talk but also use it to create the intimacy that you can't feel in person at that moment. Whether you're in a long-distance relationship or just missing your partner while you're at work, you can talk dirty and build up the spark for when you finally see each other.
Sexting is a great way to practice dirty talk, especially if you are new to it. Saying things like "Just wait until I get home, I'll make you moan louder than ever before" or "I can't focus on work, I keep thinking about how your beautiful curves / strong muscles feel when I touch them" will create the mood for later. You can also use sexting when you want additional stimulation for your solo sessions. Tell your partner how you're thinking about them while touching yourself, and ask them what they would do to you if they were here. Voice messages can make things even steamier. Record yourself moaning and panting, or ask your partner to do that.
Phone sex is another option. It's all about the sounds here. Use your words to describe everything you're doing. Say how you are unbuttoning your shirt or sliding your hand over your belly and into your pants. Tell your partner how you look forward to bringing them to a mind-blowing orgasm with nothing but your voice. Don't hesitate to moan loudly – it will drive your partner crazy.
If you haven't seen your partner in a while, jerking off together over a video chat can be exactly what you need. You can even set up the surroundings with some dim light or candles. And don't forget to find the best angle for the camera, the one that highlights your good side. You can order your partner how to touch themselves. Or, if you're a sub, you can say something like: "How should I play with myself, Master?".
In video chatting, the visual component adds to the effect, so there is no need to describe what's happening, but you can talk about how the actions feel. "Seeing you in that lingerie makes me want to fly over to you and pound your sweet hole." "The way you play with yourself makes me so turned on." Try saying something like these lines, and you will see how you can increase the excitement with dirty talk during a video call.
Improve sex with erotic words
Talking dirty will not only make your fucking or solo sessions more thrilling, but it can also help you and your partner get satisfaction easier. For instance, tell your partner what you want them to do to you, ask them to go down on you or pull your hair or thrust harder. These are not just useful instructions; they're arousing communication.
Dirty talking can have any form – from vanilla to extremely kinky. It can be an interesting addition to role-playing and to your regular good morning sex. You can try a few dirty lines the next time you're in bed and see how you can increase the excitement with dirty talk.
Stay updated with our NaughtyBlog and catch up with best Porn Discounts on the market!