How to make an amateur porn video
So, you want to make an amateur porn video. That's amazing! You have the confidence, that's clear. And, apart from it, you'll only need a camera. That is if you are planning on doing a solo amateur video.
Following are some tips on how to maximize your amateur shot.
Pick and choose a partner
If you are more comfortable doing an amateur video with a partner, make sure you trust that person. Having explicit videos in the wrong hands can cause irreparable damage later on. Additionally, make sure that partner knows they are being filmed. Even if you are doing a voyeur-style amateur video, you can always play pretend.
Equipment
Invest in a high-quality video camera before you begin recording amateur pornography. Grainy or pixilated images from low-quality video cameras might obscure what's going on in the film, making it difficult to follow along. A high-quality camera is crucial if you want to capture fine details.
You're looking for a camera that's better than the one that's linked to your PC. For less than $200, you can buy an excellent yet inexpensive camcorder. It's a good idea to browse about and compare webcams if a hand-held camera isn't what you're looking for.
Make sure your digital camera has enough memory and battery life if you decide to get one. Keep in mind that you have a spare battery or memory card on hand in case something goes wrong. Digital media is of the highest quality and will not degrade over time. Make sure to take into account that it's easy to copy and spread on the internet.
For a decent POV, get a camera with an integrated stabilizer. That way, even if your hand does shake from pounding on your partner, your amateur video will be smooth.
It's a good idea to have a tripod on hand in case you want to record from a distance. You can set up the scene and go to town.
Lighting in amateur videos
When you are filming an amateur porn video, besides having a good camera, good lighting is essential. Your future viewers need to be able to see every little detail, every thrust, every squeeze. You need to show them how your cheeks hollow out when you suck in that throbbing cock, and make sure to look directly at the camera. You know, for show.
However, if you are not sure if this is a one and done, and you feel uncomfortable having such a close relationship with the camera, you can always dim out the lights, to only see the basics – a big dick going in and out of a wet pussy.
And if you do end up enjoying it more than you thought you would, you can always make another movie, with full-on reflectors if need be, and look directly in the camera.
For first-time porn makers, we suggest taking it down a notch, and first playing out the field.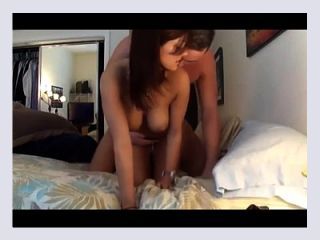 Take your time with the scene
Where you make your movie can ultimately make or break your amateur video. No one wants to see dirty, tattered sheets on the bed, or focus on a messy nightstand! Clean up the space you'll film in, invest in some really nice, reflective linens that will not look dull on video, and rock on.
Depending on what type of amateur video you want to make, you can include props, toys, masks, whips, lingerie, shoes – whatever turns you and your partner on. Also, you have to know why is lingerie so sexy. Remember, while you are putting on a show, you are still doing it for yourself. So, make sure all the parties involved feel comfortable with whatever you choose to include on the set.
Being unrecognizable in amateur videos
Some of the best amateur porn I've seen shows no face. Of course, there are scenes in which the face is essential – like a facial scene, blowjob, pussy eating, or anything including the mouth, really. So, if you feel uncomfortable showing your face for the first time in the porn industry, there are ways around it.
First off, you can (quite literally) turn it around. Do a doggy style fucking with either a camera on a tripod or a hand-held camera for a quality POV shot (or a combination of both).
Show passionate banging from behind without ever revealing your face. You can include hair pulling, pushing the face into the pillow, or dimmed lighting focusing only on your genitals.
Next, you can use blindfolds. If your passion is making BJ videos, you can put blindfolds over your eyes, hiding your true identity. If you do not have any recognizable beauty spots, you should be fine. Pick a nice, satin mask to go over your eyes. Have elegance in the littlest of details – it will make your future viewers happy.
If you have highly recognizable tattoos, birthmarks, or scars, use clothing to hide those. You can use anything from sexy lingerie, robes, or even your partner to hide identifiable marks.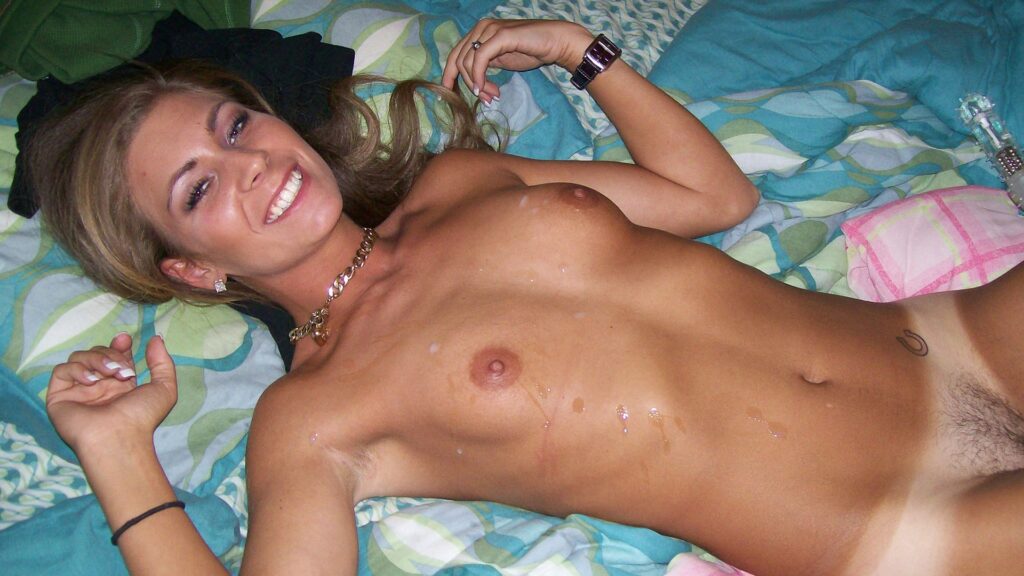 An amateur video that is enjoyable to watch
Try to make an amateur video that is enjoyable to both be in, and watch.
Some people like it when a woman is overly moaning enunciating every move, breath, and thrust. I personally, find it appalling. I like more to hear the man grunt, and it is a huge turn-on when both partners announce their climax. What I'm trying to say is, not everybody likes the same things. Obviously. There wouldn't be so many porn niches were that the case.
However, you do you, boo! Do whatever you usually do, when there isn't a camera pointed at you. If you let go and enjoy, chances are that you will forget about the camera and act natural. This will make the climax scene all that better, as it will not seem overly scripted or faked.
Climax scene in amateur videos
When we're on the subject of the climax scene – make it as natural as possible. If you want to make a POV video, make sure you don't forget to film it! Whether you are doing a cumshot scene on the ass, a facial, or spewing your cum directly in the throat of your partner, film it as best as you can.
You will both feel proud that it wasn't all for nothing, and you will enjoy rewatching it later on.
Final thoughts on making amateur videos
I applaud your bravery. Without it, we would not have so many amazing amateur videos and porn scenes alike. If you have even an ounce of doubt – just do it. It will be awesome, you will have a new experience, and you will have a recording of yourself to look at down the line.